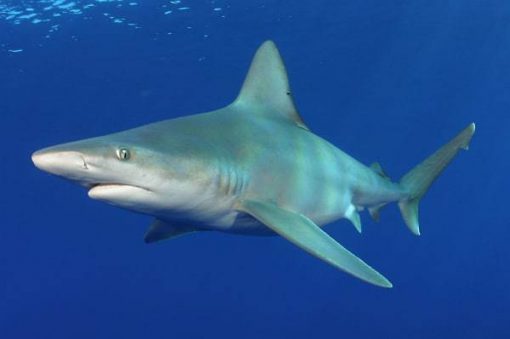 The Monterey Bay Aquarium is transforming the way people see the oceans with a new perspective on the vast, virtually unexplored waters of the open sea. In the summer of 2011, the aquarium's acclaimed Outer Bay galleries re-open as The Open Sea —shining light on epic migrations of ocean animals across the Pacific and the constant motion of life in the open ocean.
The debut of the Open Sea exhibition will carry visitors beyond the coast, to a vast world of deep, open water. The open sea is a dynamic place where life is in constant motion.Immense swirls of schooling fishes, pulsing jellies, skilled predators such as sharks and tunas, and seasoned travelers like sea turtles and seabirds share this wild territory. In one instant the water appears empty; in another, teeming with life.
In three galleries, remarkable new species including tufted puffins, sandbar sharks and black sea nettles will join aquarium favorites such as tunas, rays, sea turtles and the occasional great white shark to introduce visitors to life in this sweeping realm.
Beyond the Open Sea other acclaimed exhibits include playful sea otters; a towering three-story kelp forest; touch pools and other interactive exhibits; and the award-winning Splash Zone family galleries. There are daily feeding shows in the Kelp Forest and sea otter exhibits, as well as daily auditorium programs featuring high-definition video clips that take visitors into the deep sea and waters around the world to learn about sharks, jellies and otters.
Visitors can also be part of unscheduled animal feedings during their visit by signing up for a new text message service. By signing up when they arrive, they'll get alerts for feedings of sharks, octopuses, bat rays and other animals fed at unpredictable times throughout the day.
Also awaiting visitors: The aquarium's most popular special exhibition to date, "The Secret Lives of Seahorses," which remains open into 2013 and showcases many beautiful species of seahorses and their kin. It's joined by "Hot Pink Flamingos: Stories of Hope in a Changing Sea," home to coral reef fishes, penguins, sea turtles and tropical wading birds.
A full lineup of Aquarium Adventures programs will kick off the summer of 2011, including sailing excursions, behind-the-scenes tours and children's SCUBA diving in the Great Tide Pool. Visitors ages 6 years and up can participate in a guided 50- minute behind-the-scenes tour and find out what it takes to care for animals and exhibits at the aquarium. These dynamic tours are offered several times a day, and while drop-in slots may be available, space is limited and advance purchase is recommended.
Also during the summer, and back by popular demand, are extended weekend hours during "Evenings by the Bay." Each Saturday and Sunday from July 2 through September 4 visitors will have two additional hours – until 8 p.m. – to enjoy The Open Sea galleries and everything else the aquarium has to offer. The evenings include live music, special programs and events.
Location: Historic Cannery Row in Monterey, California
Hours: Daily, except Christmas, with hours varying by season.
Tickets: $29.95 adults; $17.95 children (ages 3-12); $27.95 seniors (ages 65+) and students (ages 13-17, and those in college). Tickets can be purchased in advance online.
Photo credit: Courtesy of TravMedia and Monterey Bay Aquarium. Sandbar Shark photo by James. D. Watt/Seapics.com.
Mary Jo Manzanares is a founder and the editor-in-chief of The Traveler's Way, an online travel magazine proving informational and inspirational travel recommendations for curious Baby Boomer travelers. She has been a speaker at various industry events and has a personal travel blog at Traveling with MJ. When she's not traveling, Mary Jo likes lingering over a cup of coffee, wandering in a museum, sipping wine at a cafe, and sharing it all with friends and readers. Mary Jo's top travel destinations are Italy, Portugal, and the Caribbean.