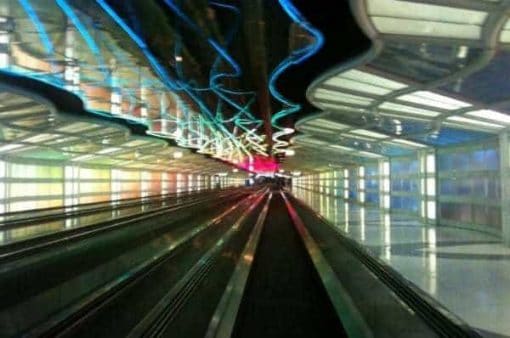 By day, airports are a crowded, busy place, full of frenetic energy and emotions as people are traveling from one place to another.
By night, in those wee hours between midnight at 3 a.m., the people are gone.  The anxiety of TSA searches, rising fuel costs, flight delays, rushing to make connections, and the stress of everyday life seems to fade into the background.
This photo of the underground people mover at Chicago's O'Hare Airport (ORD) was taken at about 4 am, as I was moving from one terminal to the next for an early morning flight to Washington DC's National Airport (DCA).  Which airport do you like better – the one that's busy and full of people or the one that is quiet and a little surreal.
Photo credit:  Mary Jo Manzanares