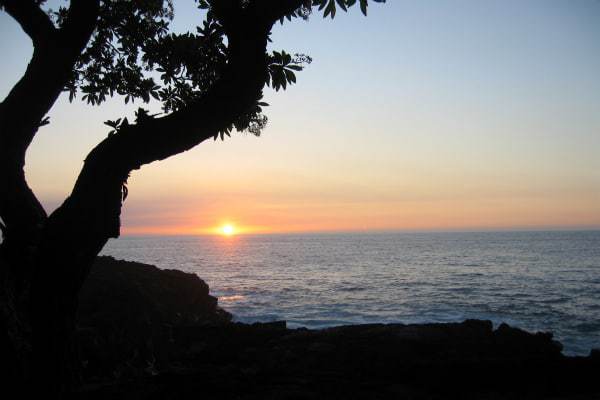 What could be more romantic that a beautiful Hawaiian sunset?
This photo was taken in Kona, along the coast of the big island of Hawaii.  Walking along the beach, or grabbing a mai tai at a favorite bar, is a perfect to watch the sky fade from blue to golden, then to orange, and finally to black of night.
Do you have a favorite spot to watch a Hawaiian sunset?
Do you share our passion for travel photography that captures the feeling of a destination, gives a humorous look at travel, or catches a sense of whimsy about the world?  If so, we invite you to join The Traveler's Way flickr group, and share your photos with our members.
Mary Jo Manzanares is a founder and the editor-in-chief of The Traveler's Way, an online travel magazine proving informational and inspirational travel recommendations for curious Baby Boomer travelers. She has been a speaker at various industry events and has a personal travel blog at Traveling with MJ. When she's not traveling, Mary Jo likes lingering over a cup of coffee, wandering in a museum, sipping wine at a cafe, and sharing it all with friends and readers. Mary Jo's top travel destinations are Italy, Portugal, and the Caribbean.