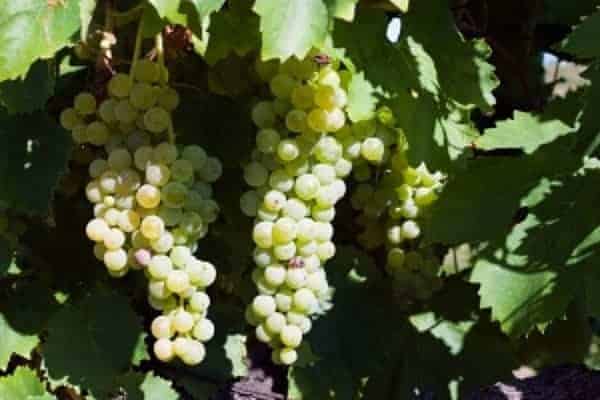 I recently had a leisurely lunch with Lia Poveda, the Head Sommelier at London's Milestone Hotel, a boutique hotel in Kensington (one of London's most upscale districts).  We explored the extensive wine list at the hotel's intimate Cheneston's restaurant in some depth.
We started in the bar with an aperitif, a white wine from Argentina, Finca la Linda's Viognier.  I didn't know the Viognier grape – it's originally from the Rhone valley, Lia told me.  She particularly liked the Finca la Linda explaining "It's creamy, spicy and would be perfect with Indian or Chinese or Japanese food.  And it goes better than a sweet wine with foie gras."   This is challenging the orthodox view, but she says younger sommeliers like she tend to believe the combination of sweet wine and foie gras is too heavy to start a meal because "how will you ever eat the rest?"
We then moved on to a South African red – "Hannibal" from Bouchard Finlayson, paired with the duck. Hannibal is a blend of Italian and French grapes, Pinot Noir and San Giovese, and the Milestone Hotel features a number of wines from this estate .  "It's an amazing blend of grapes," Lia told me, "no one else in the world has ever done this kind of blend."  As I'd told her that I find the tannin in some red wines rather off putting, she'd found us a softer wine, with a nice fruitiness.  And finding that perfect wine is part of a sommelier doing her job properly.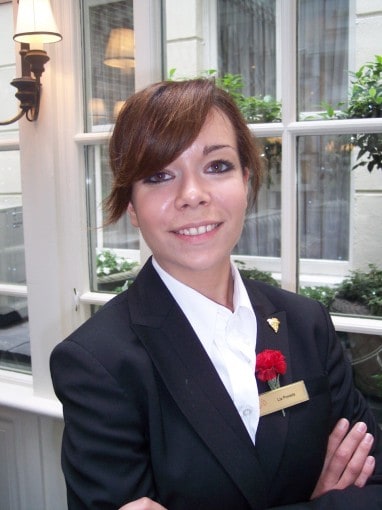 One thing I'm rather partial to is a dessert wine.  I started on Beaumes de Venise in my youth, but I've come to prefer good Graves and Sauternes as Beaumes de Venise is just too sweet for me now.  Lia agreed. "The sweet wines in France are missing the acidity," she said,"and too many are just syrupy."  Her recommendations for a dessert wine showed she has some other tricks up her sleeve, and she suggested a Hungarian Tokaji, some German ausleses, or Italian sweet wines.   Many diners nowadays want to end the meal with something light, not a port or madeira or one of the very sticky wines.  So Lia has investigated lower alcohol options, with a good mix of sweet wines at 6 to 10 percent alcohol content.  She had a particular surprise in store for me – instead of a wine, she gave me some Leduc-Piedimonte ice cider from Quebec.  It's made like an Eiswein by allowing the fruit to be frozen before it is harvested.  Rich burnt caramel notes complemented the apple-y taste; it was rich and complex and yet only 6 percent in alcohol.  A fantastic quirky selection.
Looking through the wine list, I saw some other interesting choices.  For instance there's a Moroccan wine.  North African wine doesn't always get a good press – Sidi Brahim  has as bad a reputation with my French friends as Blue Nun does in the UK – but this was  a wine created by a French wine maker who thought the terroir was ideal.  Brazil and Uruguay are both featured on the list, as well as German and Austrian wines, and some Hungarian.  Fashions change – Lebanese shiraz was all the rage once but Lia told me "Lebanon is not really surprising any more." Instead, the surprise inclusion was two white wines from the Greek island of Santorini.  "I love Greek wine," Lia said.  "People have misunderstood what Greece can produce – there's more than retsina."
Lia believes a top class restaurant needs to have wines that are not commonly available. "Wine you can find in the supermarket is not on my list," she says, "not because it's not good, but because what I want here is something you can't get somewhere else."  But price wise, she tries to have something for everyone; the wine list runs from £25 up to £3,000, so while you can break the bank you certainly don't have to.  As much care goes into the cheaper selections as the more expensive ones.  "The £25 wine is obviously cheaper," Lia told me, "but I have chosen it as carefully as a serious wine.  It is more difficult to get a hundred references under £100 than 300 references above that price."
Lia knew an amazing amount of information about each wine on the list – and certainly about the ones we tasted.  It is also amazing, since she has to taste both the wine and the food for the tasting menus that she manages to stay so slim.  Having such a passion for wine obviously burns up the excess calories.  I only wish it worked for me!
Photo credit:  Courtesy of Lia Poveda; SXC (grapes)

Author Bio:  Andrea Kirkby is a freelance writer in the UK.  Her favorite travel destinations are Bundi, Rajasthan; the Camino de Santiago in France/Spain; and Istanbul.
The Travelers Way occasionally accepts guest posts from fellow travel bloggers, friends within the travel industry, and as advertorial content.