Barely a couple of weeks into my new job and I'm already finding myself immersed into fascinating research on why we travel. There are statistics by regions, demographics and other dimensions which are probably not too different from what is available out there. But so many numbers got us thinking about the soft side of the problem and the discussion became a revelation.
If you look around in your local newspaper or the web, most resources will try to sell you a destination as the ultimate objective of your trip. This makes sense since you are boarding a plane to go to a different place. In some cases they will try to sell you exclusive experiences based on a destination that is mostly unreachable by other people. The majority of travelers will settle for this pitch as they have been programmed to assume that their vacations are all about visiting all those places that people talk about. People will only pay for packaged experiences that have been tried many times in the exact same way.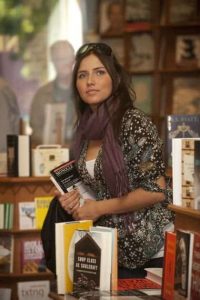 There is another category of travelers that are investing more than their money and time into these experiences. They are allowing for that particular experience to affect them in more ways than most people would allow. Open to the possibility that being part of another culture, even if only for a short period of time, may have a catalytic power, these travelers are on a more meaningful journey.
I often tell of the healing power of traveling to places like France and Italy where the culture of slow is an integral part of their life style. Taking your time to have a proper lunch with the right bottle of wine accompanying a selection of tapas, carpaccio or another appetizer while carefully understanding the choices for the main course. Not that you can't get that in other places, but it seems that they do it as part of their normal routine and it feels like the only way to have lunch. After a few weeks of this process and you start to realize that you've been missing out on the important things in life. You come back a different person, a better person, a more complete global citizen that has decoded important knowledge about life.
While this is a very mundane example, it is one that many people will recognize. The process of discovering yourself with each trip is a very personal one. Chances are that if you try to repeat the experience of some other person the effect on you will not be the same. At the same time there is the possibility that visiting different cultures and experiencing different places will awaken specific areas of your inner-self that you were not aware of. The beauty of this approach is that every travel experience, if calculated correctly has the potential to enhance your persona and lead to the shaping of yourself as a global citizen, well in tune with all your potential as discovered through your journey around the world.
The tourist that never leaves the beaten path is likely only exposed to an esterile experience that has been washed out of all its original power.
The best reason to travel is not to discover new places; it is to discover what you would become after being affected by your destination. Pick your destinations wisely.