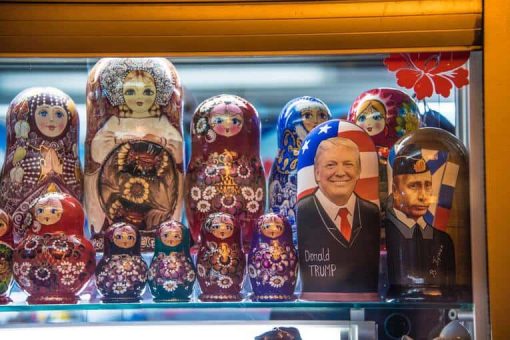 It's been eight months since Donald Trump was inaugurated as President of the United States, and we still know very little about the extent to which Russia helped put him in office. This might seem unsurprising when you think about the pace at which Washington gets things done, but it was inconceivable to me eight months ago, as I walked the frozen streets of Moscow.
"It's an important day for both our countries," I would joke to anyone who listened. "America is inaugurating its first Russian president!" But no one laughed. Most didn't react at all, with the exception of my friend Tanya, who gave me some advice.
"We don't really care about your country's politics," she smiled as she poured some vodka into my glass at dinner that night. "To be honest, we don't even care about ours."
To be sure, I wouldn't see a single image of Donald Trump in Russian state media that day, or anywhere during the week I spent in the country post-inauguration, save for on a matryoshka doll in some subterranean shop in St. Petersburg (perched next to one adorned with Vladimir Putin's smiling face, of course).
It's almost certain that Russia hacked the American election. But apart from the extent to which diplomatic roils between the two countries might make the process of getting a Russian visa even harder than it used to be, you shouldn't let this kick Russia off your travel bucket list. Here are some other reasons why you should still go.
Moscow is Fantastic
It's old news that St. Petersburg is awesome, so can we talk about Moscow? Walking into Red Square for the first time as snow flurries fell around me was easily in my top 10 travel experiences – and I've traveled a lot in my 32 years!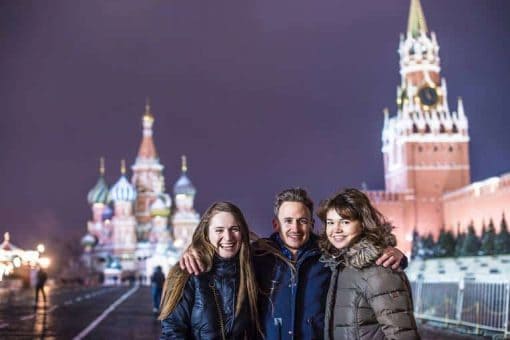 To be sure, whether walking into Red Square, exploring the Kremlin or traipsing along the banks of the Moskva River, grandeur is the theme of Moscow. This continues everywhere you go, from basking in the glow of the skyscrapers of Moscow City to discovering the small towns of the "Golden Ring" that orbits Moscow's city center, including Sergiyev Posad and Suzdal.
Other additions to a must-see Moscow itinerary include a stroll through Gorkiy Park, a ballet performance at the Bolshoi Theatre or even stops at several of the city's beautiful Metro stations, which tell a story all their own, a subterranean history of Russia.
The Ruble is Weak
Traditional wisdom on Russia is that the country is expensive and that Moscow, in particular, is one of the most expensive cities in the world. In reality, while you shouldn't expect Russia to be a bargain, the ruble lost almost half its value in late 2014 and has gained almost none of it back.
The result is food and beverage prices that are more or less in line with mainland Europe, accommodations that are only a bit higher and an experience that's in reach, financially speaking, for the vast majority of travelers.
Russian People are Wonderful
I know one shouldn't invoke the Cold War lightly, which is why my assertion is a frank one: The attitude of the Western media (and thus, Western people) toward Russia these days seems more appropriate for 1977 than 2017. As I mentioned earlier, however, the majority of Russian people don't care about U.S. and European politics, much less their own.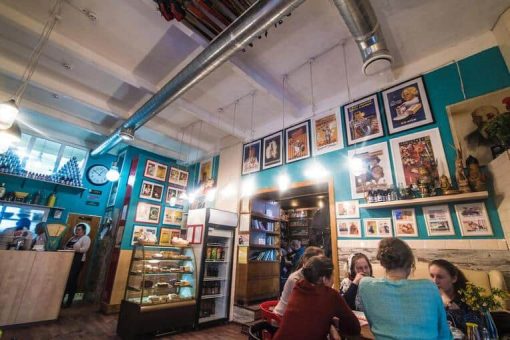 On a broader level, Russians are absolutely lovely, even if they don't always speak great English. Hate Putin (or at least, what he did to America) all you want, but give the Russian people a chance – I guarantee they'll surprise you.
Everyone Else Still Believes the Lie
The Russian government almost certainly hacked the 2016 U.S. Presidential election, although we may never know the extent to which this hacking affected the outcome. Sadly, the shift in American attitudes toward Russia (and Russian people) I've mentioned throughout this article seems to be as long-term as it is far-reaching, which to me is even sadder than the fact Donald Trump is president – we have enough hate in this country already.
I received criticism and backlash for visiting Russia, and you probably will too. But no amount of trash talking can take the experience of discovering this misunderstood country away from you or change the truth you see with your own eyes. Hacking or not, Russia is absolutely worth a visit.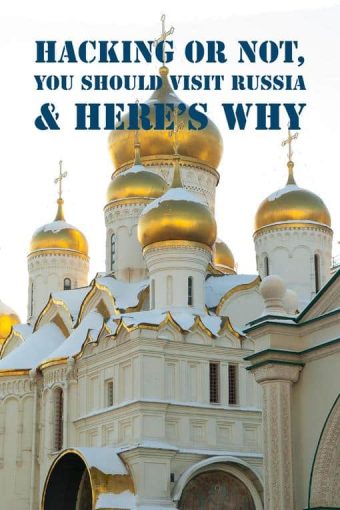 Author Bio:  Robert Schrader is a writer, photographer, and creator of Leave Your Daily Hell, one of the world's most popular independent travel blogs. When he's not on the road, he lives in Bangkok, where he's currently attempting to master the Thai language and not get fat – street food and self-control aren't good bedfellows! Read his blog or follow him on Instagram to keep up with his travels, which will soon take him to Iran.
The Travelers Way occasionally accepts guest posts from fellow travel bloggers, friends within the travel industry, and as advertorial content.