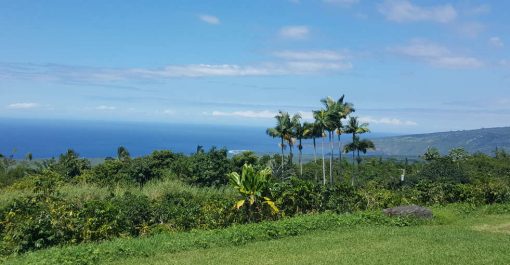 Life just perked up for coffee lovers who truly care about what's in their cup and are curious about where it comes from. Pele Plantations, a certified organic Kona coffee farm on the [amazon_textlink asin='0996131825′ text='island of Hawaii' template='ProductLink' store='thetravelersway-20′ marketplace='US' link_id='7b01340b-b200-11e7-8dff-29b9d60e78e2′], now offers free private tours of its working farm.
Grown on the volcanic slopes of Hualalai and [amazon_textlink asin='0824834313′ text='Mauna Loa' template='ProductLink' store='thetravelersway-20′ marketplace='US' link_id='71d38150-b200-11e7-bb0e-b7cf5b023f31′] in the North and South Kona Districts of the island of Hawaii (aka the Big Island), Kona coffee is one of the most coveted and costly coffees in the world. 100% Kona coffee is limited in supply, so many companies blend a small amount of Kona with cheaper coffees from around the world and market it as a "Kona blend," often with less than 10% of the delicious Kona coffee.
Family-owned Pele Plantations, in operation since 1989, specializes only in 100% pure Kona coffee (no blends) and is one of only a handful of farms producing organic Kona beans. In addition to selling its own organic coffee, Pele Plantations works with a select group of other local farmers to ensure a plentiful year-round supply of 100% Kona coffee for its customers. Offerings include organic Kona, Kona Peaberry, and even extremely rare organic Kona Peaberry. (Peaberry is a mutation that occurs naturally in only 3 to 4% of the coffee cherries, creating a single small bean – instead of the usual two flat beans – that is prized for its more intense flavor.)
"Working with neighboring farmers we know and trust gives us total control over the product," says Pele Plantations owner Melanie Korn. "Each individual farm's coffee is kept separate and packaged as a unique product. That means customers can expect the same quality and flavor every time they order their favorite coffee, year after year. We are also fanatical about freshness: we ship coffee to our customers the same day we roast it. It goes directly from the farm to your cup in a couple of days. Kona Coffee doesn't get any purer or fresher!"
Free tours are now offered Monday, Tuesday, and Thursday mornings (other days may be available upon request) at the Pele Plantations farm, overlooking the Kealakekua and Honaunau bays in South Kona. The tours are private – designed for individuals, couples or small groups – and are by appointment only. Pele Plantations is a small working family farm, not a retail operation, so an advance appointment is necessary. The 90-minute tour is friendly and informal, and guests learn about the coffee plants and growing process, organic vs. non-organic procedures, coffee cherries, the picking and roasting processes, and all stages of coffee production. The tour ends with an opportunity to relax with a cup of freshly ground, freshly brewed Kona coffee. For more information and to schedule a tour, click here.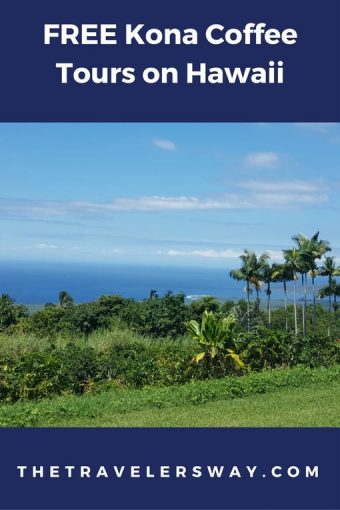 Although there is no obligation to buy, various coffee products are available for purchase. You can also find Pele Plantations' estate coffees available for purchase in resort shops at the Four Seasons Resorts on the islands of Oahu, Maui, and Lanai, and the Trading Company at Four Seasons Hualalai Resort on the Big Island. It is also available for purchase online.
Disclosure:  This post contains affiliate links. If you click through for more information or to make a purchase, it may result in a small commission coming our way. This helps support this site and we thank you.
Mary Jo Manzanares is a founder and the editor-in-chief of The Traveler's Way, an online travel magazine proving informational and inspirational travel recommendations for curious Baby Boomer travelers. She has been a speaker at various industry events and has a personal travel blog at Traveling with MJ. When she's not traveling, Mary Jo likes lingering over a cup of coffee, wandering in a museum, sipping wine at a cafe, and sharing it all with friends and readers. Mary Jo's top travel destinations are Italy, Portugal, and the Caribbean.