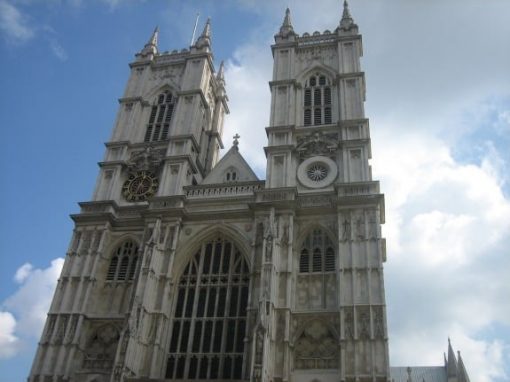 In a sprawling city like London, it can pay to have a game plan for a cultural weekend. One strategy is to choose a genre and pack your weekend with London attractions under a certain topic. This way, you can scratch beneath the surface of the London art scene, get your finger on the pulse of the contemporary theater with some London theatre breaks, or delve into local history and culture over the course of a single weekend. As you plan your cultural getaway, remember to consult a map of London. While the city is well-connected with the underground, you won't want to spend your entire weekend on long tube rides crossing the city back and forth.
Art-Focused Getaway
An artistic exploration of London must start at the Tate Modern. This museum displays international modern and contemporary art, heavily featuring household names like Jackson Pollock and Pablo Picasso. Entrance to the main collection is free. If you're visiting London before the middle of September, be sure to stop into the Tate Modern for a glimpse at the visiting Miro exhibit. Another incredible museum for art enthusiasts is the National Gallery, located right in Trafalgar Square. This museum is also free, and its collections features famous works including Sunflowers by Vincent Van Gogh.
Theater Escape
Theater in London is focused in the West End. Here it is possible to see everything from uplifting musicals to somber dramas, depending on your mood. There are also many plays that are perfect for families, including an excellent production of Shrek. Just like in New York, there are many ways to secure tickets, from London hotel and theatre packages to day of performance discounts. Literary audiences might be drawn to options like A Celebration of Harold Pinter at the Greenwich Theater while those looking for pure entertainment might prefer a classic musical like Billy Elliot or Chicago.
Historical Tour
With so much history in London, it can be hard to know where to begin. If you're planning a first trip to London, there are some classic highlights that you must cross off your list first. Start at the center of London with the iconic Big Ben clock tower. Check out Westminster Abbey nearby, where recently Prince William married Kate Middleton. If you're interested in churches, the other big church in London is St Paul's Cathedral. Travelers that are more interested in the royals will want to take a look at Buckingham Palace through the gilded gates. If the historical royals strike your fancy, don't miss out on the tour of the Tower of London.
Exploring Local Cultures
London might be well-known for its ales and fish and chips, but the truth about contemporary London is that it is one of the most culturally diverse cities on the planet. That means that while you will want to try the fish and chips, there are also many other cuisines to sample during your trip. So much so, that an entire weekend could be spent nibbling different cultural dishes. Perhaps the best known international cuisine in London is Indian food. From classic curries to more contemporary dishes, London is a perfect place to sample Indian food. Other international cuisine to keep an eye out for includes Moroccan, Argentine, and Turkish food. One place to sample all these different styles of food is the Borough Market.
From food to history, art to theater, a trip to London is bound to be a celebration of urban offerings.
Photo Credit: From the personal collection of Jessica Colley.
Jessica Colley is a freelance travel and food writer based in New York City. She proudly called Dublin home from 2008 – 2010 and writes frequently about the city and Ireland. Three of Jessica's favorite travel destinations are Ireland, Italy, and Berlin. Find her online at www.thegreatamericantraveldream.com and on Twitter @jessicacolley.