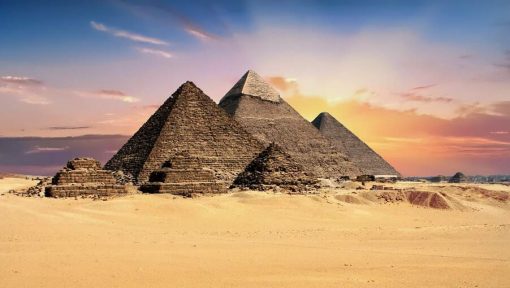 Egypt is one of the most fascinating countries in the world when it comes to archaeology and history. The country has so much to offer from the pyramids of Giza to the temples of Abu Simbel, the Valley of the Kings and more. Egypt's treasures, both those discovered and those that still remain hidden, have intrigued tourists for decades. Yet since these sites and attractions are located country-wide, it can sometimes be tricky figuring out how to see them all without wasting all your precious travel time on transportation. For this reason, you may want to consider a luxury Nile cruise to explore some of the highlights of ancient Egypt.
What Do You See on a Nile Cruise?
Nile river cruises run between the Egyptian cities of Aswan and Luxor and stop at some of the sites and attractions between both. The sites and attractions you see along the way will depend on the length of your Nile river cruise. The short cruises (usually four days and three nights) will include The Valley of the Kings and West Bank, Kom Ombo Temple, Edfu Temple, and Philae Temple. A more popular choice is to do a five day, four-night cruise which also adds on Karnak Temple and Luxor Temple.
Additional stops may be included in the price of the cruise, or available for an extra fee. This is something you needed to consider when you choosing your Nile river cruise.
Why go on a Nile River Cruise?
There are a number of benefits for choosing to take a Nile river cruise. The main reason, and most obvious, is that a Nile cruise offers a unique way to explore more of Egypt. The Nile river has played a hugely important role in Egyptian history and, for this reason, is a tourist attraction in itself. Not only is it a relaxing and easy way to travel between the historical sites of the country, but it is also an adventure in its own right. The scenic sailing on a Nile river cruise is absolutely stunning. You'll see local farmers, fishermen, small villages and beautiful vistas of the desert and hills. If you're lucky, you'll also have clear skies for a spectacular sunset.
How Much does a Luxury Nile Cruise Cost?
While the term "luxury Nile cruise" may ring some alarm bells, you'll actually be surprised at how inexpensive this form of travel is. After years of decline in tourism, prices for travel in Egypt are rock bottom in the hopes of enticing more travelers. Nile cruises, especially more luxury Nile cruises, are the biggest proof of this.
There are varying levels of Nile cruises ranging from cheap Felucca-type cruises which require camping on the deck to five-star, all-inclusive luxury from world-renown cruise ship operators. However, for those with slimmer wallets, you can still get a luxury Nile cruise for a great bargain.
An important thing to keep in mind when looking at the pricing for a Nile river cruise is the inclusions. Many Nile cruises include not only accommodation, transportation, and meals but also guided tours and entry passes to all the attractions on the itinerary. When you take this into consideration, $500-$700 per person for a four night, five-day luxury Nile cruise is a pretty decent deal, and probably cheaper than you would get if traveling by land and relying on drivers, hotels, and hired tour guides.
Take the time to shop around and compare, and keep in mind that traveling during off-season or shoulder season is the best time to get a really good deal on luxury Nile cruises.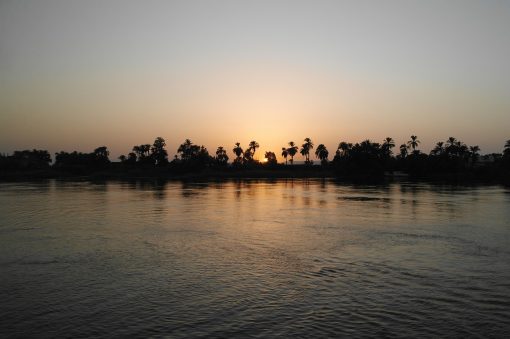 How to Choose the Best Nile River Cruise
Deciding that you want to take a Nile Cruise is the easy part, but after that decision, you have a bit of work to do including which direction, what style of cruise (something more formal? Or casual?) and if you want to include any add-ons.
There are two main routes you can go: either Aswan to Luxor or Luxor to Aswan. If you are interested in doing a hot air balloon ride in Luxor, I recommend starting there. The balloon ride is early enough that you can enjoy that experience, then start your cruise. Versus, if you start in Aswan then you will need to spend an additional night in Luxor to be able to do the balloon ride in the morning. If you have a relaxed schedule, that's no big deal. But if you are short on time and hoping to see and do as much as possible, then starting in Luxor after your hot air balloon ride is the best option.
The cruise options also vary in terms of the atmosphere. While you can get a great luxury Nile cruise, some will be a bit fancier than others. This is something you can usually gauge after reading the itinerary and reviews. Choose whatever best suits your travel style.
Finally, while Nile cruises include many entrance tickets and sites as part of the package, there are a few additional attractions you may want to add. Abu Simbel Temples are not normally included in the price; however, it is one of the must-see sights in Egypt. If you would like to add it to your itinerary, make sure to discuss if that is a possibility and clarify the cost before booking your Nile cruise.
Final Considerations for Choosing a Nile Cruise
While all Nile cruises are pretty similar in terms of schedule, there tend to be a few smaller details and aspects that you really want to pay attention to in order to make sure that you truly get the luxury Nile cruise experience that you want.
One of the things you want to watch out for is the tours; does your Nile cruise package include a space on a group tour? Or, do you have a private guide for you and your travel companion? A private guide makes all the difference in the world and is absolutely worth spending a little bit of extra money on.
Another consideration is meals; are all meals included? Are drinks included in the meals? How about water? Some Nile cruises include all of your food but no drinks. While the prices of water aren't expensive in Egypt, it's a lot easier to have everything included in your package without having to worry about additional fees.
Finally, please keep in mind that Egypt does have a very strong tipping culture. This is practiced on the cruise as well. At the end of the cruise, travelers will be provided with an envelope to tip cruise ship staff. You are also expected to tip your guide(s) and driver(s) for the duration of your cruise. For a full day tour, it is recommended to tip your guides 100 LE and your drivers 50 LE. In terms of the cruise, the norm is about $10 USD/day per couple. Please note that tips should be provided in the local currency which is the Egyptian pound.
A Nile cruise really is the best way to explore ancient Egypt. Not only is it a comfortable and convenient way to get around to the different sites and cities, but it also provides a relaxing and scenic way to explore the country. Plus, with such affordable rates right now it's easy to find an affordable luxury Nile cruise for your Egypt vacation.
Photo credits: TheDigitalArtist / Pixabay (pyramids); doreen_kinistino / Pixabay (Nile)
Mary Jo Manzanares is a founder and the editor-in-chief of The Traveler's Way, an online travel magazine proving informational and inspirational travel recommendations for curious Baby Boomer travelers. She has been a speaker at various industry events and has a personal travel blog at Traveling with MJ. When she's not traveling, Mary Jo likes lingering over a cup of coffee, wandering in a museum, sipping wine at a cafe, and sharing it all with friends and readers. Mary Jo's top travel destinations are Italy, Portugal, and the Caribbean.