If you want to see stunningly beautiful animals in their natural environment, alongside having the opportunity to camp under the stars, then going on a safari is for you. In fact, when assessing the typically popular types of vacations people dream of going on – visiting France's capital, experiencing life Down Under, trekking the Great Wall of China – going on a soft adventure safari (no roughing it) is right up on the top of traveler's bucket lists.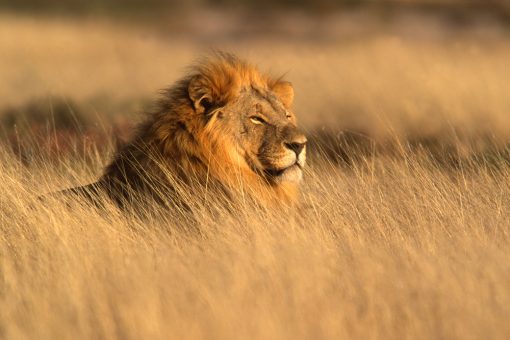 After all, a safari experience is like no other vacation. Sure, attending a luxury resort and winding down by a pool for a week is worthwhile, but you won't necessarily create the sort of memories that can be achieved on a safari vacation. Instead of wondering what it's like to go on a safari vacation, watching endless wildlife documentaries, or tucking into safari-themed games, why not make it an in-person experience.
In 2023, safari getaways are more accessible than ever before. Prices are more competitive than in past years. There is more diversity in the type of vacation offerings available. And the breadth of safari destinations has expanded.
If you're warming to the idea of seeing Africa's big five and immersing yourself in a beautiful landscape, take a look some of the top safari destinations in the world right now.
Ranthambore National Park – India
When most people think about safari destinations, Africa is the continent that is generally top of mind. Don't overlook other parts of the world, though. India's Ranthambore National Park, a wild jungle scrub that is home to a variety of animals. Covering about 500 square miles, Ranthambore is one of the largest national parks in India and one of the best places for wildlife lovers.
The park is home to around 40 different animals, including tigers, leopards, hyenas, and crocodiles. No lions, though. Reptile lovers often get the chance to get up close and personal with the iconic king cobra – in the wild. Over 300 unique species of bird call Ranthambore home too. While you're there, you can also explore some ancient temples and mosques, opening a window to India's past for those who want to experience a different kind of safari.
Okavango Delta – Botswana
One of the world's largest inland river deltas, the Okavango Delta is brimming with wildlife that people flock to see. From roaring lions and crying hyenas to water-based creatures like hippos and crocodiles, you'll see it all in this up-and-coming safari destination in Botswana. This is one of the most popular safari destinations right now, in large part because the delta was listed as one of the Seven Natural Wonders of Africa in 2013. It is also a UNESCO World Heritage Site.
The delta, which is the largest inland wetland wilderness in the world, is home to hippos, lions, elephants, rhinos, cheetahs, and an abundance of grazing animals. While big cats and game usually dominate the safari checklist, it's also worth noting that the delta is famous for the marine life that inhabit its waters.
Kruger National Park – South Africa
One of the most famous safari destinations is Kruger National Park. It is one of the largest game reserves around and offers visitors a high probability of seeing wildlife , including elephants, giraffes, lions and leopards, birds, and a variety of insects. The latter may not be to every visitor's liking.
While Kruger has become synonymous with tourism in recent years, and that suggests all the perils of over-tourism, it remains the heartbeat of South Africa's conservation efforts. There are plenty of ethical tours that allow you to visit the park while taking care not to spoil what made it special in the first place. The vast park stretches on for hundreds of miles from north to south, and boasts the most diverse species of wildlife on the continent.
Yala Park – Sri Lanka
One of Sri Lanka's go-to safari destinations, Yala Park is home to elephants, leopards, monkeys, crocodiles, birds, and a range of other animals. This lush grassland, packed full of dense forest and its inhabitants, makes a visit to Yala Park well worth doing. If you get the chance, be sure to check out the ancient Buddhist ruins of Magul Maha Viharaya also.
One of best things about a safari in Sri Lanka – many tour operators push their boats and operate small-sized tours that allow visitors to get closer to the wildlife and fauna. Again, the best operators will provide an ethical adventure, ensuring that your interactions do not spoil any of the natural wonders of Yala Park.
Serengeti – Tanzania
Described by many as the ultimate safari destination, the Serengeti is packed full of amazing wildlife in a gorgeous setting. It's so beautiful that the area is said to have played a major part in the inspiration behind Disney's Lion King.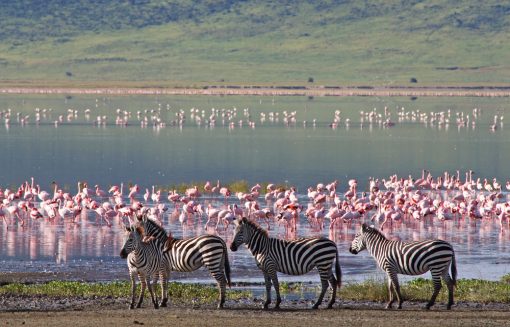 You can expect to see an array of wildlife there, especially during the Great Migration. One of the things often overlooked about the Serengeti is that it's vast wilderness offers a chance to (luxury) camp under a canopy of stars.
In terms of wildlife spotting, the Serengeti is home to the Big 5 – lion, leopard, black rhino, African bush elephant, and African buffalo. In total, there are over 300 different mammal species to discover, over 500 different bird species, as well as some of the weirdest insects. Luxury safaris are available, allowing you to experience some comfort at the end of the day, but if you're not opposed to roughing it a bit, visitors claim that the best Serengeti trips are those where you get some dirt under your fingernails.
Save to your favorite Pinterest Boards to plan a vacation to one of these top safari destinations!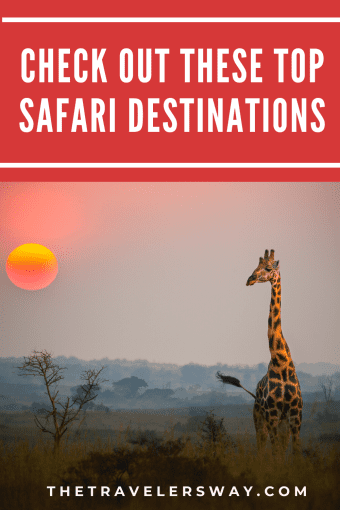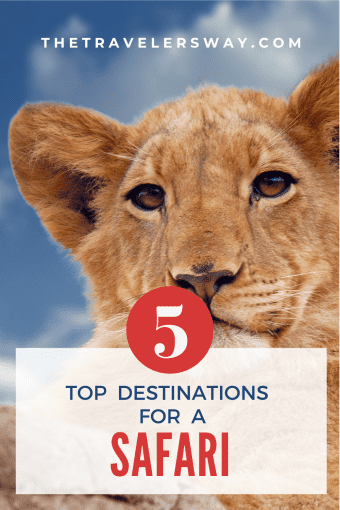 Anthony has found travel provides a healthy balance to his day job as a criminal defense attorney. Living on the periphery of blogging for years, he's now decided to flex his creative muscles with a little writing and photography of his own. Anthony's favorite travel destinations are the Caribbean, Italy, and Ireland.