Travelling with children can be stressful at the best of times, but when you are trying to negotiate public transport, it is often a nightmare. Train travel is one way of getting from A to B quickly and painlessly.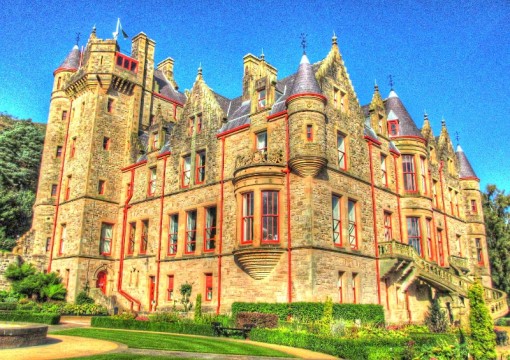 Children like trains and as long as you are able to secure seats with a table, they will have plenty of room to play with gadgets and entertain themselves for a couple of hours. But what about when you are negotiating a large, busy station such as Central Station Belfast—how can you ensure the process runs as smoothly as possible?
Station Location
Central Station is only a short ride from Belfast city centre, but you can catch the metro bus for free if you have a valid train ticket. Alternatively, if you have several kids or a baby in tow, taxis are always available for hire.
What Facilities does Belfast Station Have?
Central Station Belfast is a large, attractive and modern transport hub. The building was given an extensive facelift just over ten years ago and it has lots of useful facilities for families travelling with children.
Baby changing area – If you are travelling with babies and toddlers, a clean baby changing area is essential. Changing nappies on a train is tricky, so it is usually better to wait until you arrive at the station—although this may not always be an option! This is also a convenient area, albeit not plush, for nursing moms who need to pump.
Café – Kids require food and drink on a regular basis, so café facilities are useful. The kids can have a snack and a drink and you can enjoy a much-needed coffee to restore your energy levels for the onwards journey. You will also be able to warm up baby food and bottles if applicable.
Small shop – If boredom is setting in, check out what's on offer in the shop and buy a few comics or chocolate bars. It's also a good opportunity to buy emergency supplies such as nappies or baby food.
ATMs – Kids are expensive and no matter how much cash you carry, it will never be enough. Make use of the cash points at Central Station Belfast and ensure you have enough funds to keep you in chocolate bars and cans of pop.
Train Travel in Northern Ireland
Belfast Central Station is the main rail transport hub for Northern Ireland. If you want to travel beyond Belfast, there are regular trains to Dublin Connolly Station. Look out for the Enterprise trains, which leave approximately every two hours. There are also frequent services to other cities in Northern Ireland, including Derry, Bangor and Portadown.
Travelling to Belfast from the UK
Belfast is great for a weekend break or longer holiday. Flights to Belfast are readily available, but low cost airlines are not always the best travel option when you have several kids in tow. A great alternative is to combine the ferry and train and go for a sail-rail package. Child fares are heavily discounted and kids under 5 can travel for free. If you book ahead you should be able to secure some great deals, so look out for special discounts and offers online. Kids will find a boat and train trip a lot more exciting and if you go on an overnight ferry, the novelty of sleeping on a boat is likely to amuse them for months!
Photo credit:  Photo of Belfast Castle provided by Mary Jo Manzanares
Author Bio:  Ana Lua is a travel writer. She doesn't have kids of her own yet, but she does have two boisterous nephews and she enjoys taking them on day trips and weekends away. They love travelling on the train and Ana finds train travel a lot less stressful than packing the boys into a small car for the duration.
The Travelers Way occasionally accepts guest posts from fellow travel bloggers, friends within the travel industry, and as advertorial content.