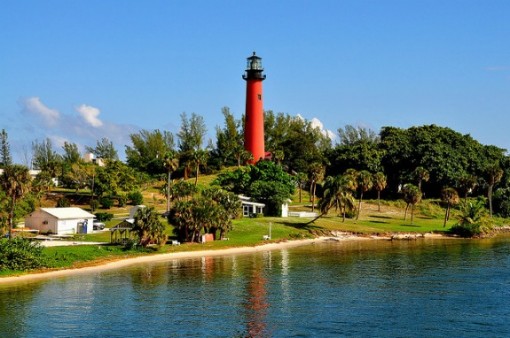 Palm Beach County in Southeast Florida is the largest and wealthiest county in the state of Florida. It includes cities like Palm Beach, Jupiter, Boca Raton, and several tiny communities like Juno Beach.  Since it's mainly a residential county, with nearly half the population living along the Atlantic coast, the number of hotel properties lining the beach are seriously limited.  Don't get me wrong, there are numerous options to finding accommodations in Palm Beach County including the grand resorts of the Waldorf-Astoria Boca Raton, the Ritz-Carlton Palm Beach, the Four Seasons Palm Beach and the famous Breakers Palm Beach. But there is a reserved and relaxed tone about this area; it's a "less touristy" more "visiting friends and family" atmosphere.  I love visiting the Palm Beaches and I can give you five good reasons.
Beaches
Perfect for walking along, these less crowded beaches offer beauty and relaxation.  Shell seekers will love the mix of seashells brought to shore from the strong Atlantic waves.  With 47 miles of coastline, a variety of parks offer not only beach access and swimming, but picnic areas, nature trails, snorkeling and diving adventures.  The Delray Wreck site is one of the most popular diving spots in South Florida.  Located a mere 150 yards off Delray Beach's municipal beach, the wreck of the SS INCHULVA sits on the ocean floor 25 feet below.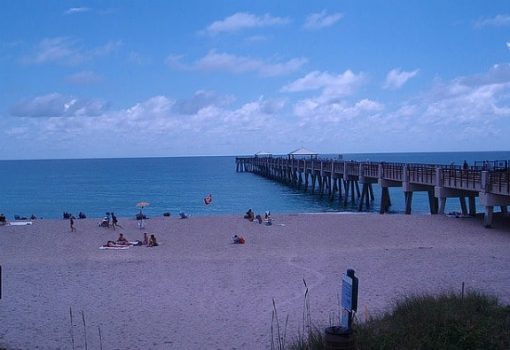 History buffs may want to visit Jupiter Inlet Lighthouse and Museum. Officially lit in 1860, the Lighthouse offers a rich history that includes the Seminole Indians, the  Civil War and more.  Listed on the National Register of Historic Places, the Lighthouse offers climbing tours, outdoor exhibits,and a museum located in a WWII naval housing building.  For a special treat, take an extended lighthouse sunset tour and watch the illumination of the lamp.
Visitors wishing to experience the lighthouse from a different angle, should visit The Square Grouper Tiki Bar at Castaways Marina.  This laid-back bar was used as the filming location for the Alan Jackson/Jimmy Buffet music video, It's Five O'clock Somewhere. Extremely popular with the locals and tucked in a corner of a residential neighborhood, parking can be slightly difficult.  Still, I found the refreshing beverages and outstanding views well worth the effort.
Nature lovers will enjoy spending the day at Juno Beach and more specifically at Loggerhead Park.  Offering nature trails and picnic areas, this park is also adjacent to one of my favorite spots, the  Loggerhead Marinelife Center.  A rehabilitation center for sea turtles, the center provides education and awareness for various marine life.  I especially love to visit the "patients" in their recovery tanks just outside the main building.  In late spring, keep a careful watch for turtle nests as Juno Beach is recognized as one of the most active nesting beaches for sea turtles in South Florida.
Sports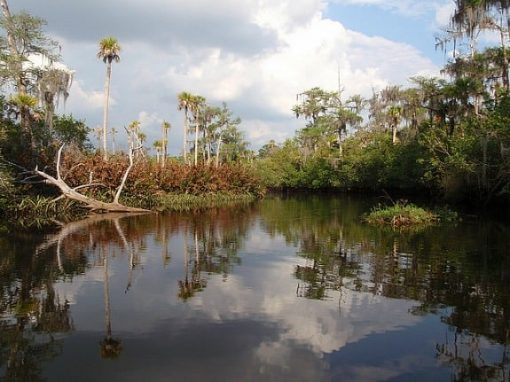 While water sports like fishing, boating and swimming might be the obvious options here, with access to the Loxahatchee River, Lake Worth Lagoon and Intracoastal Waterway, visitors often opt explore the area by canoe or kayak.  The outstanding weather of the area make it a great spot for golf and tennis, but did you know West Palm Beach is also home to the National Croquet Center, the largest dedicated croquet center in the world?
Visitors wanting to take in spectator sports are in luck.  Roger Dean Stadium is the spring training home to the Miami Marlins and the World Series Champion St. Louis Cardinals and the minor league home of the Jupiter Hammerheads and Palm Beach Cardinals.  For a little horsing around, Polo and Steeplechase events are held throughout the winter season at International Polo Club Palm Beach.  A special champagne Sunday Brunch is available, and is for those who want to see and be seen. While my knowledge of polo is extremely limited, I found it quite fun to watch.
Spa
Recognized as one of the Top 25 Spas in North America, The Spa at the Breakers offers not only an expansive list of  indulgent treatments, but an ocean view fitness center and lap pool.  The Eau Spa at Ritz Carlton Palm Beach provides a host of services, but it is the Self-Centered Garden that truly won me over.  Imagine swaying in deeply padded swing chairs while trailing your toes through shallow water – an unbelievably tranquil sensation.
Shopping
Two of my favorite things – shopping and the beach, combine in one spot – Worth Avenue District of Palm Beach.  Known for high quality, Worth Avenue is the place to shop for those with expensive taste.  I, myself, prefer to window shop and grab a outdoor table at Bice, doing a little people watching while I enjoy a tropical fruit infused martini.
Located near the Jupiter Lighthouse, the Village Bootery in Tequesta is another favorite stop.  Opened in 1962 and run by the same family for over 50 years, the Bootery is a true shoe store offering service and quality.  During a recent visit, I was shocked to discover that my daughter had never been in a store that specialized in only footwear.  The Village Bootery is the last of a dying breed.
Dining
I make it a rule to steer clear of chain restaurants whenever possible and try to seek out dining spots full of charm and quality food.  That's not a difficult task in the Palm Beach area.  Among my favorites are Sailfish Marina Restaurant located at Sailfish Marina in Singer Island.  Reservations are not accepted at this popular spot, so after requesting a table you can wander the nearby shops or feed the hungry fish that greedily greet you.  Another of my favorite spots, one that I visit without fail, is located in Juno Beach just down from the Marinelife Center and is appropriately named The Thirsty Turtle Seagrill.  Totally casual and perfect after a day at the beach, I'd recommend ordering my favorite dessert – ice cream "turtle eggs".
Photo credits: All from flickr  Jupiter Lighthouse , Juno Beach Pier,  Loxahatchee River
Having been transplanted numerous times, I have learned to explore the sites around our new found hometown, uncovering hidden gems and attractions. When vacation time rolls around, I enjoy traveling with my family and the occasional weekend escape with my husband, coming home to share our travel experiences with others. You can follow me on Twitter @JAIngersoll. My top three destinations are Walt Disney World Resort, the Midwest and any beach I can walk along.