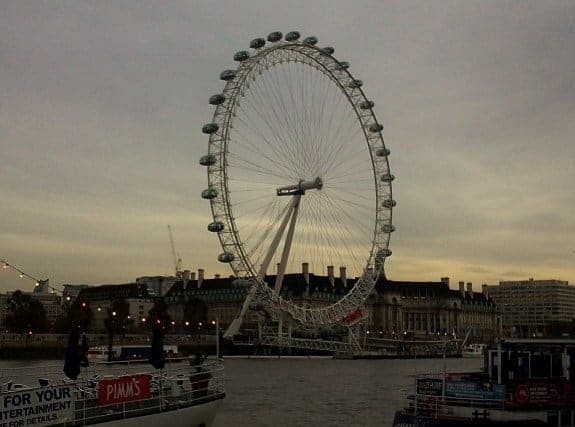 2012 is truly going to be London's year. With Royal celebrations and the Olympics coming, there's already a  festive atmosphere and there has never been a better time to visit the British capital. But it is a huge, busy city where people rush around at a frenzied pace, making it quite disorienting at first. So where do you start?
The answer is the South Bank. This short stretch along the Thames manages to cram in an astonishing array of London's top attractions and makes the perfect starting point from which to explore the city. It is from here that you will get the postcard view of Big Ben and the Houses of Parliament, just across the Thames, while red double-decker buses whiz past along Westminster bridge.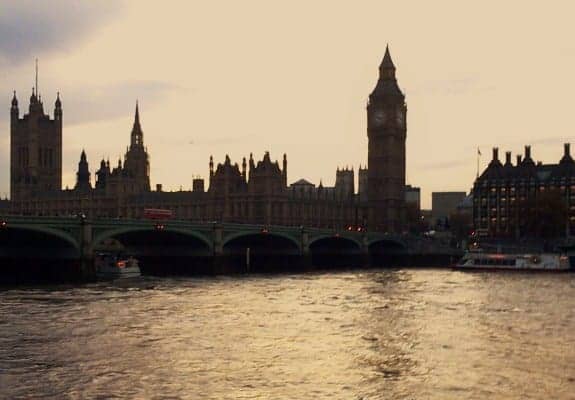 To get bird's eye views of the entire city, you need only take a trip on the London Eye, the gigantic ferris wheel structure which has become a landmark. Prices for a standard ticket start from $26 and can be bought from the ticket office on the day or in advance online. In high season, it's highly recommended to buy in advance and get the fast-track option – the queues can be interminable! The trip lasts 40 minutes and on a clear day, you can see for miles. Events are hosted on the London Eye at various points throughout the year, so check before you visit to see if something extra-special is going on.
Whenever there's an excuse for fireworks, this South Bank is the main focus, with the spectacle being choreographed around the iconic structures which line both sides of the Thames. There's sure to be plenty of displays in 2012, so make sure you visit after dark as well. It will be busy, but you'll find a space somewhere on a bridge or bank side, so join the throngs and enjoy the show.
It's true that this area is often full of tourists, getting their classic London photos and waiting to board the Eye, but there's another side to the South Bank, that of somewhat quirky art and culture, which attracts plenty of locals. In fact, once you get past the costumed people on stilts and the seasonal market stalls, the tourists thin out dramatically. One of my favorite places to while away an hour is the Southbank Centre. Home to the Royal Festival Hall and numerous exhibition spaces, there is always something interesting going on, whether it's a food festival, a photography exhibition or a concert. It's also one of the more atmospheric places in London to grab a cup of coffee – whether you choose to sit outside and look out at the Thames, or head up to the indoor balcony and listen to a concert pianist. The best part of all is that most exhibitions and many events are free.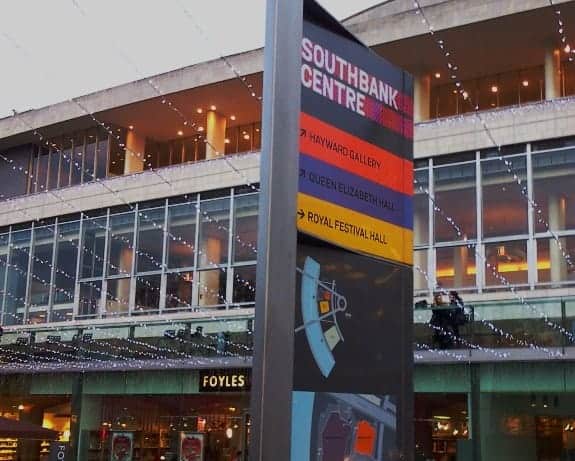 Just behind the Southbank Centre is the British Film Institute Imax cinema, perfect if you're a film buff or you have a family to keep entertained. The BFI also has a riverfront restaurant for when you get peckish –  I went for the first time recently and despite the large number of eateries around here, I'll definitely be going back. It serves up a good British and European menu with a decidedly modern twist . The cost is average for the South Bank: about $16 for a main course.
Once you have explored the South Bank to your heart's content your options are endless. You could walk across one of the iconic bridges and take in other famous sights, like Trafalgar Square (lots of things to do in Trafalgar Square) and Buckingham Palace, wander up to the West End with all its theaters and restaurants or follow the Thames Path to the Globe Theatre and St. Paul's Cathedral. Whichever appeals to you, the South Bank provides a convenient starting point. Many sights are within walking distance and very well signposted and there are two subway stations close by: Waterloo and Westminster. Of course, if you prefer a more novel form of transportation, you can hop on a river cruise.  One-way boat tickets cost around $7 and are a good option for getting to the Tower of London.
The South Bank is one of the most vibrant, exciting places in the whole city and I can't wait to see what kind of a show it puts on next year; it's sure to be good. Only one question remains: when are you coming?
Katy is a writer with wanderlust. Originally from the UK, she has lived in France, danced in Argentina and stargazed in Chile. She writes for numerous travel sites and you can always find her at www.starryeyedtravels.com.