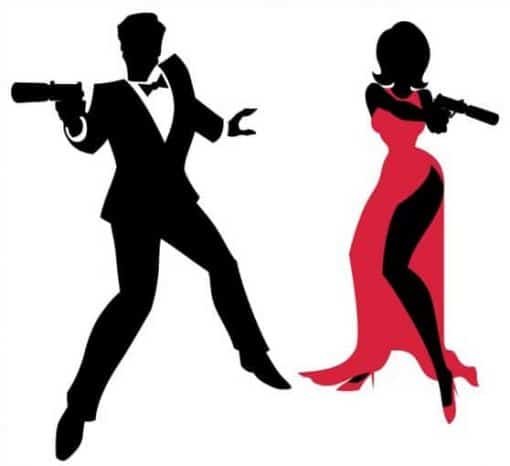 It's been over a week since the new James Bond film "Spectre" premiered, and already the film has grossed in excess of $294 million. I haven't been to see it yet, busy traveling, but it's on the to-see list for the coming week.
For those who would like to channel their inner spy and experience the London of the world-famous 007, Sceptre's James Bond 007's London vacation might be the perfect option.
The "James Bond 007, Spies & Villains Private Black Cab Tour" top secret tour takes participants around London looking at the James Bond London film location sites. Visits include Ml5 and Ml6, stops outside Blades fencing club, Le Circle Casino, The Hotel Europe and more. Real spies play a big part of this tour as well, and stops feature drop zones and meeting places, homes, and offices of spies that roamed London. This is a great fun-packed, laughter-filled tour suitable for the whole family; travelers are advised to put on their trench coats and follow their guide!
[tweetthis]Experience London just like James Bond with this spy tour from @SceptreVacation [/tweetthis]
In true Bond style, travelers will stay in luxury at the five-star InterContinental London Park Lane. Come cocktail time, perhaps a visit to Duke's Bar is in order. The legendary bar is internationally renowned for its famous martinis. Frequented by James Bond author Ian Fleming, the bar is said to be the inspiration for the classic line, 'shaken, not stirred'.
The James Bond 007's London package includes:
Round-trip airfare to London
Private round-trip airport transfers
5-nights at The InterContinental London Park Lane
Classic London Hop-on/Hop-off Bus Tour
James Bond 007, Spies & Villains Private Black Cab Tour
Full breakfast daily
Hotel service charges
Carrier and government taxes/fees/facility charges on airfare are included
Gratuities and meals (other than noted) are not included
The price:  This package is offered by Sceptre Vacations and is priced from $1,817 from New York, $1,925 from Chicago, $1,943 from Los Angeles, $1,940 from San Francisco, and $1,828 from Washington, DC. Package rates are per person, based on select departures in February, 2016, require a 7-day advance purchase and include round-trip economy class airfare including carrier and government-imposed taxes and fees including the September 11th Security Fee of $5.60 per enplanement originating at a U.S. airport. Fluctuations in exchange rates may affect some taxes or fees.
Photo credit:  Courtesy of Sceptre Vacations.
Anthony has found travel provides a healthy balance to his day job as a criminal defense attorney. Living on the periphery of blogging for years, he's now decided to flex his creative muscles with a little writing and photography of his own. Anthony's favorite travel destinations are the Caribbean, Italy, and Ireland.