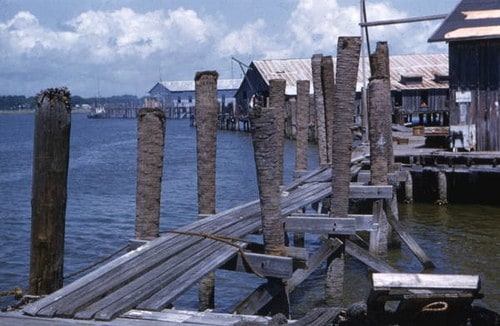 Located midway between Daytona Beach and Jacksonville, Florida's Historic Coast includes historic St. Augustine , the outstanding golf and seaside elegance of Ponte Vedra, 42 miles of pristine, Atlantic beaches and the location of Ponce De Leon's historic discovery of Florida in 1513.
St. Augustine, Ponte Vedra and the Beaches are fast becoming known as places to visit not just for their history, luxurious resorts, beautiful beaches and world-class golf, but for flavorful events, unique restaurants and talented chefs. Along with year-round fresh seafood and locally grown produce, the cultural influences of nearly 450 years of history  – Spanish, Greek, Minorcan, British and French –  combine with traditional southern cuisine to make  St. Augustine and Ponte Vedra a must-visit for foodies.
[tweetthis]Plan a visit to Florida's Historic Coast and enjoy one of these local food festivals.[/tweetthis]
Not only does the Historic Coast boast dozens of restaurants featuring flavorable choices every day, but there's a stellar line up of food and wine festivals and events. Take a look at this tasty 2015 line up:
September 5
450th Landing Day Thanksgiving Feast and Celebration – The Fountain of Youth Park reenacts Menendez' Landing and throws a FEAST for the public. This year's Feast of Thanksgiving and Landing celebrates the 450th anniversary of the founding of St. Augustine. The celebration will feature a Thanksgiving meal just like the First documented one 450 years ago.
September 9
12 St. Augustine Spanish Wine Festival – A multi-event celebration that features wines from Spain, the city's founding country, takes place in October. Spanish wine distributors as well as local and regional restaurants serve up tastings and wine and food pairing events.
October 1- 31
Flavors of Florida's Historic Coast – Dozens of area restaurants offer"Chef's Choice"  and prix fixe (fixed price) meals that celebrate the destination's rich culinary heritage of Florida's Historic Coast while showcasing their chef's talents.
October 4
6th Annual SAiRA Food & Wine Fest – A popular food and wine sampling from 17 area restaurants in a fun atmosphere at The River House (180 Marine Street, St. Augustine).  Proceeds benefit the Boys and Girls Club. Tickets are $55 per person.
October 9 – 11  
St. Augustine Greek Festival – Greek food and pastries await you at the 18th Annual St. Augustine Greek Festival. Enjoy Greek food, live Greek music, traditionally-costumed Greek folk dancers, arts & crafts vendors & more.
October 18
A Taste of the Beach – Annual taste-fest with the crowd and judges selecting the coveted "Best of the Beach" restaurant at the end of the evening.
October 24
OceanWise Sustainable Seafood Fundraiser – The 5th Annualsustainable seafood event to support and enhance programs in environmental education, stewardship of natural and cultural resources and scientific research projects at the GTM Research Reserve.
November 1
31st Annual Great St. Augustine Chowder Debate – More than 30 area restaurants compete for top honors  for the best seafood, clam and conch chowder raising funds for Shriners Children's Hospitals.
If you're visiting Florida Historic Coast at a time when there isn't afood festival, you can take get a taste for the area a food and wine tour. Consider these:
The Tasting Tours offers a variety of tours by carriage. The Vittles and Vino Tour is one of the most popular.
St. Augustine City Walks features the Savory Faire Tour, a walking tour whose guides combine history with delicious tastings at numerous unique eateries. From Tapas to desserts, your City Walks guide explains how certain foods made it to the New World and played a role in shaping the Nation's Oldest City.
St. Augustine Historic Walking Tours features the St. Augustine Food Tour where participants get to eat in at least five different eateries and learn the culinary influences from  the old world settlers in Nation's oldest city.
Photo credit: State Library and Archives of Florida
Mary Jo Manzanares is a founder and the editor-in-chief of The Traveler's Way, an online travel magazine proving informational and inspirational travel recommendations for curious Baby Boomer travelers. She has been a speaker at various industry events and has a personal travel blog at Traveling with MJ. When she's not traveling, Mary Jo likes lingering over a cup of coffee, wandering in a museum, sipping wine at a cafe, and sharing it all with friends and readers. Mary Jo's top travel destinations are Italy, Portugal, and the Caribbean.