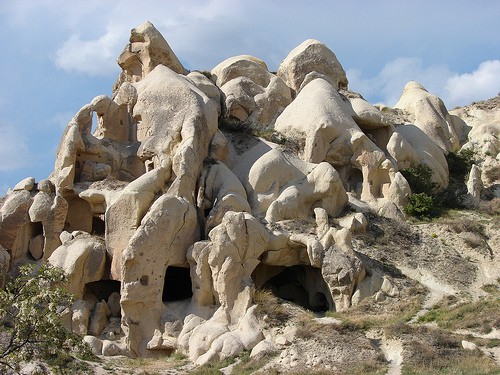 Providing the gateway between East and West, Turkey is one of the most culturally memorable and extraordinarily beautiful countries to visit. Although the charms of cities such as Istanbul (you'll most likely need to make flight connections in one of the airports in Istanbul) and Ankara are boundless, there are also stunningly gorgeous villages that spill onto tranquil beaches, and mountains, that offer a chance to travel into the heart of Turkey's historical splendor.
Below are five destinations offering a special view of all that Turkey has to offer.
1. Őlű Deniz
On the edge of a lush national park, along the Turquoise Coast and in the shade of Mount Baba, Őlű Deniz sunbathes prettily, luring visitors to both its long sandy beach and the starting point for the wonderful Lycian Way walking trail. A consistent contender for the world's best seaside towns lists each year, everything about this town in the Dalaman area is a feast for the eyes, from the Butterfly Valley to the Blue Lagoon.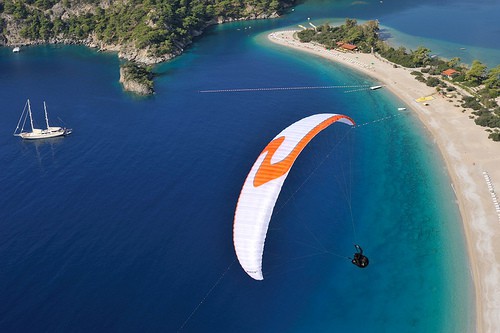 2. Sarigerme
Southwest Turkey was once a hotspot of the Roman Empire and, though it's hard to imagine the bustle of a Roman port in the laidback charm of modern-day Sarigerme, it's easy to see why the Romans set up camp here. Flanked by crumbling ancient walls, the sweeping beach is an official National Park Conservation Area but the town itself is home to traditional tavernas and a market that has been trading for centuries.
3. Uzungöl
An emerald oasis with its lakeside mosque, wood-trimmed buildings and surrounding forested mountains, Uzungöl is a haven for those seeking fresh air and cool breezes. At nearly 1,100 meters above sea level, the town provides sanctuary for people looking to indulge in the gentler pleasures of lakeside strolls, wandering through the time-honored bazaar and people-watching in traditional teashops.
4. Mardin
This city is one of the most picturesque in Turkey. Enchanting buildings cascade from the grand citadel down the hillside and cluster around the towering minaret of the Great Mosque that extends above winding lanes and one of the world's oldest monasteries.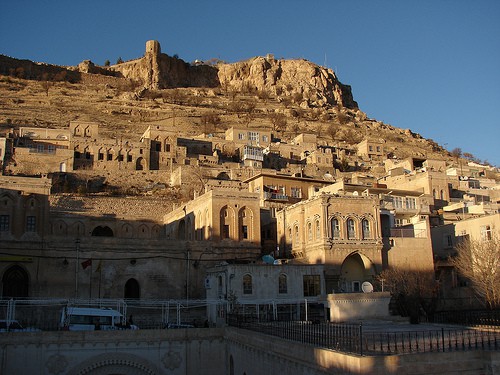 5. Göreme
The Cappadocia region is renowned for its whimsical rock formations, known as "fairy chimneys", that have been transformed over centuries into dwellings, businesses and places of worship. Göreme is home to the most magnificent collection of these structures and part of the village has even evolved into an open-air museum consisting of exquisite structures that may have been made by nature but have been enhanced by man.
Whether you're seeking beaches or cool breezes from your Turkey visit, this country offers travelers unusual insights into its fascinating history through its unique monuments and spectacular countryside. As the cradle of cultures connecting Europe and Asia, this magnificent country is home to special Turkish delights, many gloriously unchanged by time.
Images by philippe…, Senol Demir and Miguel.discart, used under Creative Commons license
The Travelers Way occasionally accepts guest posts from fellow travel bloggers, friends within the travel industry, and as advertorial content.