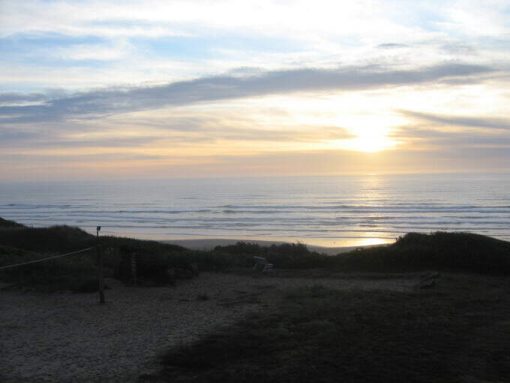 For over 150 years Newport, Oregon has been a premier beach destination for visitors and travelers from near and far. Located roughly in the center of the Oregon Coast, approximately 120 miles from Portland and 85 miles from Salem, Newport is the perfect destination for a quick visit or an extended stay.
This quaint but modern coastal city consists of five districts that are segmented by U.S. Highway 101 and the Yaquina Bay, and framed within the spectacular beaches of the Pacific Ocean; they are Agate Beach, Nye Beach, Deco District, the Bayfront, and South Beach. A trip to our edge of America begins an adventure that will last a lifetime!
First visited by the sailing vessel Calumet in 1856, Newport has been a popular landing-place ever since. Settlement began shortly after the Yaquina Bay oyster beds were discovered in 1862, and the construction of resorts and vacation cottages soon followed. By 1900, Newport had established itself as the most popular regional beach destination in Oregon, and was also becoming an economic locale for fishing and logging. The city was connected in 1936 with the construction of the iconic Yaquina Bay Bridge, additionally highlighting Newport's permanent place along the Highway 101 corridor. Today, the city's history is still a visible and vibrant part of the present.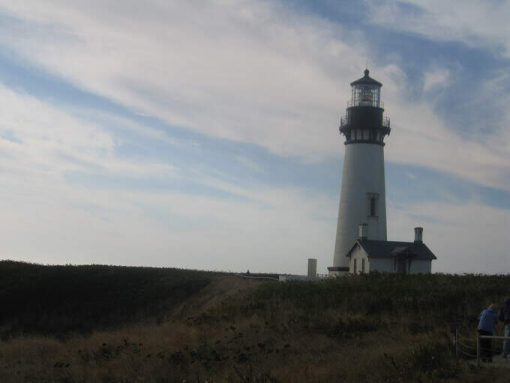 The adventure starts just north of Newport at the Yaquina Head Outstanding Natural Area, where visitors can climb 92 feet to the top of Oregon's tallest lighthouse for an amazing view of the Pacific Ocean and surrounding coastline. The Yaquina Head Lighthouse is one of two lighthouses in Newport that are open to the public (the second is the Yaquina Bay Lighthouse and it is located in the historic Bayfront). In addition to the Yaquina Head Lighthouse, the Natural Area is home to Cobble Beach, which consists of tide pools full of fascinating life, and an interpretive center that helps explain the interesting plants and animals of the region.
The Yaquina Head Outstanding Natural Area is also a great place for whale watching. Visitors are often surprised and amazed by the sight of whales rolling, breaching and spouting just off the coast. Although the best time for whale watching is during the grey whale migration from mid-December through January, and again from late March through June, the central coast is home to approximately 200 grey whales that can be seen year round. Occasionally a blue whale can be spotted, and even orcas make an appearance during warmer weather in the spring and summer. Nye Beach and other vantage points around Newport are also great places for whale watching, including the balconies or windows of oceanfront hotels.
Agate Beach is just south of the Yaquina Head Outstanding Natural Area, accessible from a historic tunnel on the path to the ocean, and well known for the array of agates, shells and other nautical treasures that wash up in the surf with every incoming tide. In addition to great shore access, Agate Beach has several tax-free shopping plazas, restaurants, a golf course, movie theatre, and bike rental shop.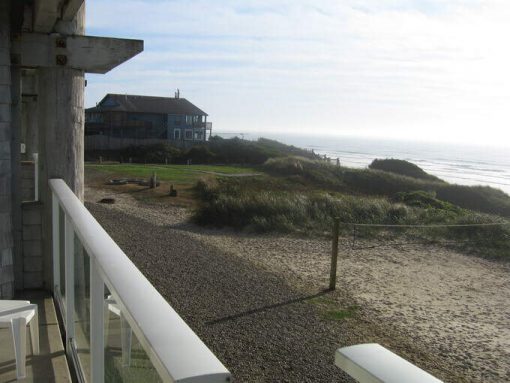 The experience continues south from Agate Beach to Nye Beach, another great place for beachcombing and kite flying, including a nostalgic seaside neighborhood comprised of fantastic restaurants, art galleries, gift shops and boutiques and a variety of unique lodging opportunities. Nye Beach is also home to both Newport's Performing Arts Center and Visual Arts Center, where local, regional and national performances and exhibits can be enjoyed.
Travel inland from Nye Beach to Newport's Deco District to admire amazing architecture from the 1930's, and enjoy additional tax-free shopping, dining and lodging options. The Deco District is also the home of the Burrows House Museum and the Log Cabin Research Library, a great place to learn about the history of Newport and the surrounding area.
The Deco District then descends into Newport's Historic Bayfront, where Oregon's largest fishing fleet unloads fresh seafood onto the docks daily. The working Bayfront is a mix of canneries and fish processing plants that share space with art galleries, gift shops and restaurants. The savory scent of Dungeness crab lures visitors into the Bayfront's renowned eateries for a fresh "Catch of the Day" lunch or dinner. The Bayfront also features the historical and fantastical galleries of the Pacific Maritime and Heritage Center, Ripley's Believe It or Not and the Wax Works Museum.
Cross the impressive Yaquina Bay Bridge with its iconic Deco central arch and gothic columns into South Beach, Newport's southernmost district. The world-class, nationally recognized Oregon Coast Aquarium is often referred to as "a living classroom" and is active in animal rehabilitation and environmental conservation. One of Oregon's most visited destinations, the Aquarium features an outdoor exhibit that includes the largest seabird aviary in North America, as well as otters, seals, sea lions, and a giant Pacific octopus. The indoor exhibit replicates coastal and aquatic ecosystems, highlighted by Passages of the Deep, a tunnel surrounded by sharks and various other sea life. The aquarium features participatory exhibits for limited installation; the Secret of Shipwrecks opens May 23, 2015, and invites patrons to examine and investigate shipwrecks from around the world.
Visitors to South Beach can continue to expand their nautical knowledge by stopping at the Hatfield Marine Science Center, Oregon State University's oceanographic and coastal research facility. Marine biologists are available to discuss coastal ecosystems and current scientific projects being conducted at the Center.
South Beach is also home to the Rogue Ales Brewery and Headquarters, which is a nationally recognized pioneer in the microbrew and small batch distilling industry. Daily tours of the brewery and distillery are available, and conclude with dinner and a choice of over 40 beers on tap and freshly distilled spirits or cocktails.
Photo credit:  Mary Jo Manzanares
Mary Jo Manzanares is a founder and the editor-in-chief of The Traveler's Way, an online travel magazine proving informational and inspirational travel recommendations for curious Baby Boomer travelers. She has been a speaker at various industry events and has a personal travel blog at Traveling with MJ. When she's not traveling, Mary Jo likes lingering over a cup of coffee, wandering in a museum, sipping wine at a cafe, and sharing it all with friends and readers. Mary Jo's top travel destinations are Italy, Portugal, and the Caribbean.