Whether you just like wandering the aisles of a bookstore while scanning titles or you're out looking for a particular book, the Last Bookstore is the perfect destination in LA. It is the largest used and new bookstore in all of California with 22,000 square feet of books for you to peruse. And unlike many LA attractions, this one is free – until you find the perfect book that you absolutely must have.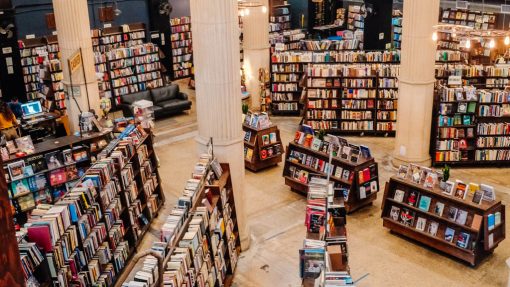 Behind the Name: The Last Bookstore
As more and more people order books online or read from a Kindle, bookstores are starting to go extinct. The owner, Josh Spencer, originally chose the store name to be ironic, but now the name is more fitting than ever. One of the best things about heading to this bookstore is that you can support local businesses while also keeping bookstores alive!
Nothing can really compare to the experience of scanning bookshelves in a bookstore instead of clicking through pages of books on Amazon. There's just something about holding a tangible book in your hands, with that familiar old book smell, that brings reading to a whole different level. No Kindle can compete with the full experience of a book.
The Last Bookstore (website here) has perfected that experience that keeps reading alive and well in the 21st century.
Not Just a Bookstore
The Last Bookstore has over 500,000 new and used books on two floors, but there is more to see than just books. Throughout the store are art galleries, vintage items, and a huge section of vinyl records and graphic novels.
Head to the second floor for "The Danger Room," a themed room where you'll find crime novels. Check out the tunnel made of books! If the Instagram urge hits you, there's an oft-photographed scene at the back of the floor where where you can pose in a circle frame made out of books.
There are books in every genre and you can spend hours scanning book titles. You can find used travel books and memoirs for around $5. They also have a huge array of foreign language books and language learning books that would be a super thoughtful gift for someone learning a language or for you to start learning!
To get a better idea of the things you'll see at The Last Bookstore, check out the short documentary about the store. It shows the different areas and explains the story behind the owner and why he opened The Last Bookstore in the first place. It's an endearing story that shows a bit of the life of the owner and it is very inspiring how he decided to open a bookstore even as the Border's bookstore chain was closing.
How to Get to The Last Bookstore
The Last Bookstore is in Downtown Los Angeles. Street parking is available for around $4-$6 per hour,most accept cash or credit card.
I recommend you plan to stay at least two hours, and even longer if you're a bookstore fan. The store is warm and welcoming, and you'll find yourself staying longer than initially planned. Allow time to sit and read for awhile before continuing on with your day.
What to Do Around The Last Bookstore
Since this bookstore is right in Downtown LA, there's plenty to do in the area once you've bought a few books and are ready to be on your way.
The Fashion District is just a few blocks from The Last Bookstore. Bargain shoppers may want to head to Santee Alley. And if you've worked up an appetite, retro-styled California Donuts is nearby.
Pin to your favorite Pinterest Boards!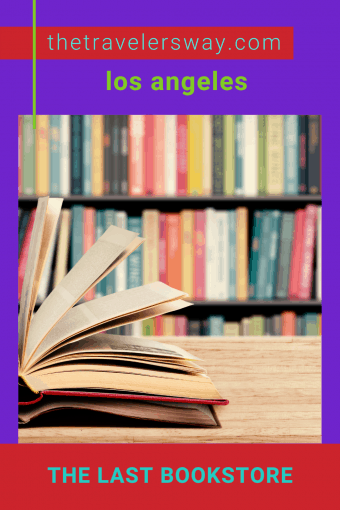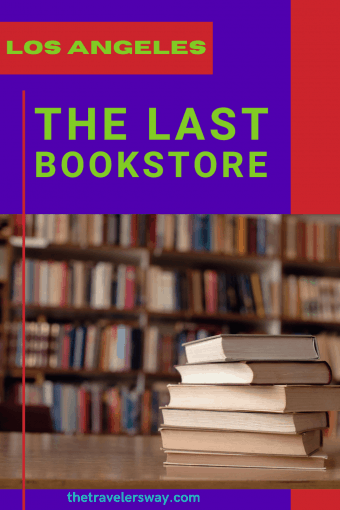 Guest Author Bio: Dayna Brockbank is a budget-crazy travel blogger at Happily Ever Travels. She has lived in 8 countries, has gotten lost in every single one, and somehow still has miraculously never broken a bone even after scootering around Southeast Asia for 2 years. She speaks 3 languages and is a bit obsessed with Duolingo. Photo courtesy of the author.
The Travelers Way occasionally accepts guest posts from fellow travel bloggers, friends within the travel industry, and as advertorial content.