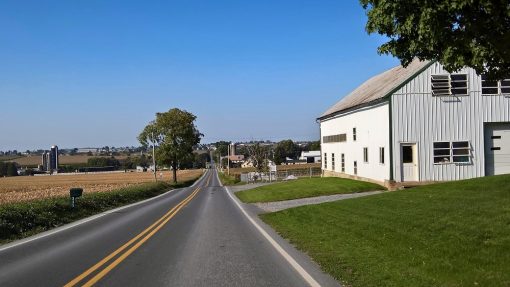 The Lancaster, Pennsylvania area offers some unique, enriching opportunities to broaden your horizons. Explore and engage Amish culture, expand your knowledge, renew yourself spiritually, and shop for rare items. Additionally, the vast, picturesque landscape provides a chance to relax and enjoy nature away from congested city life.
Imagine taking a scenic drive down a country road after a busy work week. Normally, you might think of this kind of road as located in the middle of nowhere. However, in this case, a place steeped in history surrounds you and this road. You pass Amish farmers harvesting corn. Driving along with open car windows, the breeze puts you in an even more upbeat mood. You feel like stopping and getting out of your vehicle to capture what you see with your camera. Temperatures approach the 70-degree mark late summer afternoons, and you can look up to focus on the blue sky. Under a picture-perfect sky, birds joyfully glide as the yellow and white butterflies frolic above and around the grass.
This kind of setting gets your mind off life's problems. As you get away to unwind, consider these nine options for intellectual as well as spiritual enrichment.
Sight & Sound Theater
Many people look forward to this one highlight in their Lancaster trip itinerary – Sight and Sound Theater in Ronks. This facility offers a truly one-of-a-kind experience involving live-on-stage biblical drama productions. The Bible stories come alive, which will help reinforce your learning and understanding of those Scripture passages. During the presentations, scan each of the scenes at the front as well as on the sides. The panoramic stage setting delivers scenes that include real live animals, buildings that are four stories tall, as well as music and dancing. Memorable plays at this site include Noah, Jesus, and most recently, Queen Esther.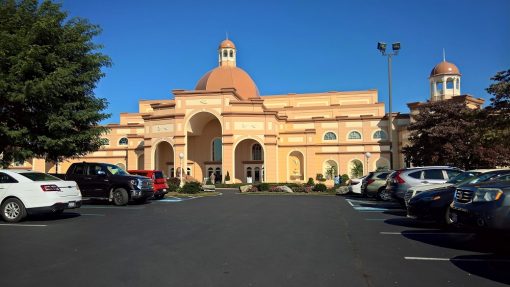 The Sight & Sound Theater is located at 300 Hartman Bridge Road, Ronks, Pennsylvania
Bible History Exhibits
Also located in Ronks, the Bible History Exhibit provides informative show and tell presentations. The exhibit offers a guided tour with explanations on various items. The items include papyrus rolls, replicas of the Shroud of Turin, the Rosetta Stone, the Ark of the Covenant, and many other objects. The displays provide a broad overview of the historical contexts of both the Old and New Testaments. You'll see a number of interesting artifacts and hear the story behind them. The presenter will talk about the oldest Bibles, ancient manuscripts of the Gospels, as well as the Septuagint and the Dead Sea Scrolls. In addition, you can watch a video which was filmed at the sites of the seven churches described in the Book of Revelation. Overall, the exhibit includes a background tour of the Old and New Testaments on one side and church history on the other.
Bible History Exhibits is located at 2827 Lincoln Highway East, Ronks.
Biblical Tabernacle Reproduction
Experience what it was like to step into an ancient holy space. A replica of the Biblical tabernacle in Lancaster reflects the descriptions found in Exodus through Deuteronomy in the Bible. The site offers regularly scheduled guided tours. The tours show and explain the history and significance of the tabernacle construction at the time of Moses. Walk the space that resembles the Old Testament structure in which God Himself resided. You'll find the facility at the Mennonite Information Center.
Biblical Tabernacle Reproduction is located at 2209 Millstream Road, Lancaster, Pennsylvania.
Shady Maple Smorgasbord & Gift Shop
Shady Maple Smorgasbord in East Earl boasts the most extensive buffet in the United States. Here, you'll enjoy a free, authentic Pennsylvania Dutch meal if it's your birthday, and you bring your I.D. to show them. As you walk through from one end of the 200-foot buffet to the other, choose from several options. On the one side, fill your plate up with mouthwatering entrees such as prime rib, roast beef, baked flounder, and more. On the other side, satisfy your cravings with fruits and desserts, including soft ice cream. With the extensive length of the buffet, you'll want to relax, take your time and eat all you can—perhaps a little bit of everything.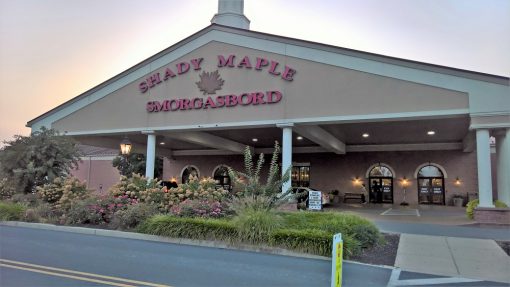 Downstairs from the restaurant, the Shady Maple Gift Shop covers 40,000 square feet of unique gifts. Because the store is so large, the letters of the alphabet represent each section of items. Among the things you'll come across include several hand-painted window panels and full-color artwork by Lang artists. In addition, the store displays sterling cutting boards and furniture, home and garden decor, as well as eye-catching jewelry. The options to choose from are seemingly endless. You could easily spend an entire day in this store.
Shady Maple Smorgasbord & Gift Shop is located at 129 Toddy Drive, East Earl, Pennsylvania.
Wild Goose Gallery & Frameworks
Those who appreciate art and creativity will want to stop at Wild Goose Gallery & Frameworks in Intercourse. Outside, a sign states that the store carries hundreds of items not sold on Amazon. Inside, the sound of flowing fountain water and relaxing background music contributes to an inviting atmosphere. Hear the gentle sound of the bamboo wind chimes and Corinthian Bells. Other items include wood sculptures, Tiffany lamps, concrete lawn ornaments, clothing, jewelry, and weathervanes. Check out their extensive art gallery as well.
Wild Goose Gallery & Frameworks is located at 3449 Old Philadelphia Pike, Intercourse, Pennsylvania.
North Museum of Nature and Science
The North Museum of Nature and Science displays quite a few exciting exhibits, including live creatures. The honeybee exhibit introduces you to what a beehive looks like up close and how the colony works. In the live animal room, you'll come face to face with the giant African millipede, legless lizards, snakes, and turtles. Other creatures include the South American bush-tailed rat, "Halloween Moon Crab," western tiger salamander, as well as the flat rock scorpion. The planetarium sends you to the furthest parts of the universe. On the downstairs floor, survey the enormous collection of rocks and minerals. Outside, enjoy the nature walk and butterfly garden. At this museum, embrace the opportunity to focus on nature and let go of work-related thoughts.
North Museum of Nature and Science is located at 400 College Avenue, Lancaster.
The Turkey Hill Experience
If you love ice cream, you'll feel right at home at the Turkey Hill Experience in Columbia, Pennsylvania. Enjoy plenty of fun and unique activities. Savor the unlimited samples they offer, create your ice cream flavor, and star in your own television commercial. You can participate in a mock hands-on process of milking a cow. Also, make your own pint of ice cream at the Turkey Hill taste lab. If you have kids, they'll relish this entire experience, as will the adults.
Turkey Hill Experience is located at 301 Linden Street, Columbia, Pennsylvania.
The Amish Experience Tours at Plain & Fancy Farm
Experience what everyday Amish life is like with a variety of guided tours. During the miles-long buggy rides, the Amish tour guide gives you explanations of their culture and history. You'll see a working Amish farm and visit an Amish house and school to get a feel for home life and education. Mennonites and Amish are Anabaptists who have lived in the Lancaster and York region for over 200 years. They left their homeland in the eighteenth century due to severe persecution. The migrants then found religious refuge in Lancaster County. The Amish Experience is located at Plain & Fancy Farm on Old Philadelphia Pike. You'll find other Amish tours nearby as well.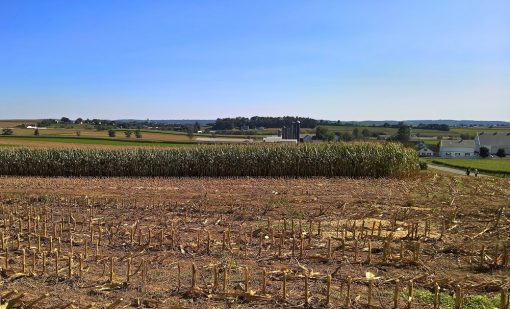 The Amish Experience at Plain & Fancy Farm is located at 3121 Old Philadelphia Pike, Bird-in-Hand, Pennsylvania.
Psalm 23 Prayer Garden
Do you need spiritual and emotional healing? You can pursue just that in a quiet space in New Holland. Enter the Psalm 23 Prayer Garden, away from all the noise and high traffic areas. As you walk the peaceful path, notice the Scripture passages on concrete slabs speaking to you. One of those slabs includes a verse from Psalm 23, where it says, "He leads me beside the quiet waters." At that point, hear the gentle, smooth sound of the babbling brook. As you continue on this path, enter into one of the sacred prayer room spaces where you can release all your burdens to God. The main building has a large area filled with visual imagery about Jesus's life while on earth. Along with the imagery, read explanations of the stories in the Gospels and the lives of the twelve apostles. This entire time spent with God will nourish your soul.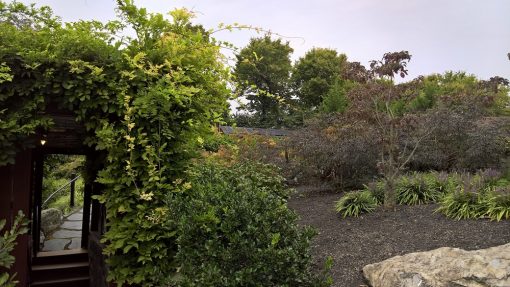 Psalm 23 Prayer Garden: Walk Through Experience is located at 620 North Shirk Road, New Holland, Pennsylvania.
Save to your favorite Pinterest Boards!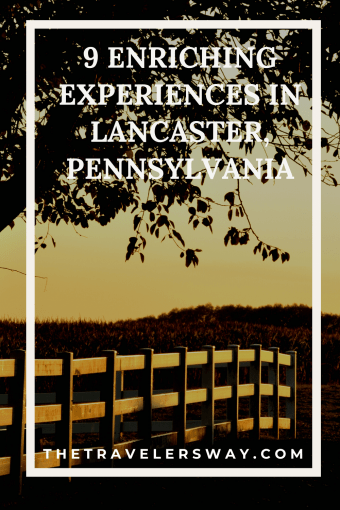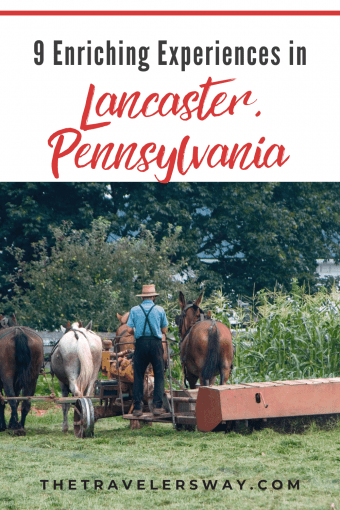 Guest author bio: Joseph Ciccanti is an emerging travel writer who has written several articles on various online travel sites since 2018. Joseph is also a member, trainee, and verified copywriter at the American Writers & Artists Institute (AWAI). He has published articles in Working Writer Newsletter. A person of strong faith, Joseph has hosted Christian radio programs and is currently serving on the pastoral staff at his home church in Delaware.
The Travelers Way occasionally accepts guest posts from fellow travel bloggers, friends within the travel industry, and as advertorial content.