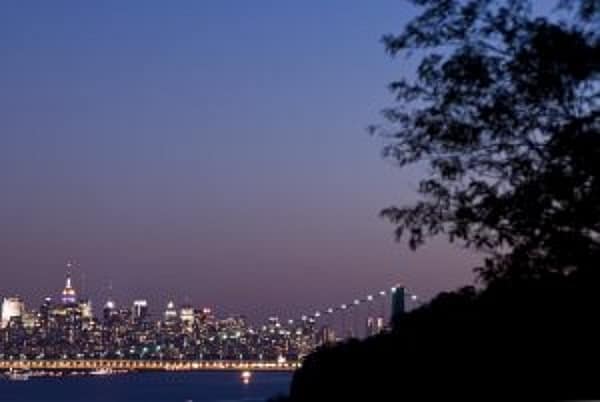 As expensive cities go, New York City is probably toward the top of the list and it might be tempting to pass up a visit.  I'm back in the city again after a bit of an absence, and in only 24 hours I'm reminded of all the reasons why I'm glad to be back.  Yes, it's busy.  Yes it's crowded.  And yes, it can be expensive.  That's just part of the reason the city grows on you.
NYC is a great destination for families, and I'm seeing a lot of kids here on spring break, and there are lots of ways to find affordable things to do in New York City.
Here are a few family friendly ideas that are both FREE and educational:
Columbia University's Rutherford Observatory: Help the kids reach for the stars at a FREE stargazing night. The telescope is open alternating Fridays, along with a slide show and astronomy lecture. Dress warmly – the nights can get a bit chilly.
Harlem Meer in Central Park: A free catch and release fishing program is fun for kids of all ages, and for many city kids it may be one of the few opportunities they'll ever have to go fishing. The Charles A. Dana Discovery Center (inside the park at Lexox Avenue & 110th Street) has poles, unbarbed hooks and bait.
Lefferts Historic House Museum – Located in Prospect Park, this museum provides an opportunity for you to experience what life was like in the 19th century.   Explore period rooms, a working garden, and take a look at toys and artifacts from the era.  Always FREE admission.
Museum of Modern Art:  This impressive art museum offers FREE weekend family programs, with an assortment of drop-in tours for kids aged 4-14. Schedule and tours vary.
Socrates Sculpture in Queens:   During the summer months you'll find FREE sculpture workshops with local artists.  A great opportunity to get some hands on artistic experience.
Staten Island Zoo:  Admission in FREE on Wednesdays after 2 pm, so have a relaxing morning and then head to the zoo. You can take the FREE State Island Ferry to get there, another fun experience and a great way to get some dynamite city views. Check out the famous rattlesnake collection – not for the squeamish.
Add a few of these FREE events into your NYC trip, and watch your vacation budget stretch ever so much further.
If you have a favorite FREE family friendly tip for NYC, please leave it in the comments.
Photo credit:  SXC
Mary Jo Manzanares is a founder and the editor-in-chief of The Traveler's Way, an online travel magazine proving informational and inspirational travel recommendations for curious Baby Boomer travelers. She has been a speaker at various industry events and has a personal travel blog at Traveling with MJ. When she's not traveling, Mary Jo likes lingering over a cup of coffee, wandering in a museum, sipping wine at a cafe, and sharing it all with friends and readers. Mary Jo's top travel destinations are Italy, Portugal, and the Caribbean.