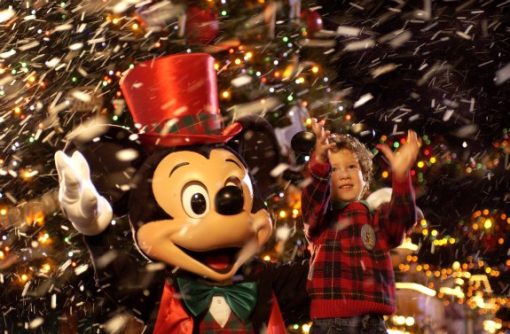 If you're interested in learning about and experiencing multi-cultural holiday season traditions without leaving the United States, there's perhaps no better place to do so than at Walt Disney World's Epcot theme park.
From late November through the end of December each year, Epcot's World Showcase, an area that's already a melting pot of international flavor, conducts a Yuletide-themed celebration in which visitors can enjoy festive decorations, lively entertainment and the sights and sounds associated with holiday season traditions from all over the world.  The cultural experience, appropriately known as Holidays Around the World, is enhanced by international storytellers, positioned throughout Epcot's World Showcase, who shar tales and traditions from their respective homelands.
During my own visit, I vividly recall spending time with Italy's good-hearted witch, La Befana, and hearing her describe the Feast of the Epiphany (January 6), a national holiday in Italy that commemorates the 12th day of Christmas when the three wise men arrived at the manger, bearing gifts for baby Jesus.  La Befana is said to come via broomstick on the night of January 5 each year. Much like Santa Claus, her intent is to fill the stockings of good Italian children with toys and sweets.
Of course, there are many other Epcot storytellers to learn from as well.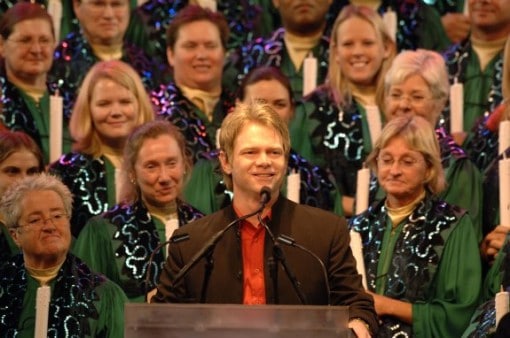 You might come face-to-face with France's Pere Noel, or the jolly gift-bearer, Father Christmas, from the United Kingdom.  Around the Mexico pavilion you could run into Los Tres Reyes Magos, otherwise known as the Three Kings or Three Wise Men.
In Norway, you might see Julenissen, the guardian of every Norwegian family's welfare, who is considered to be a mischievous Christmas gnome.  Norwegian children are taught to leave a steaming bowl of porridge for him during the holidays as a way of thanking him for his efforts.
One of my personal favorites, the Monkey King, can be found in the China pavilion. This colorful character happily shares tales of the Chinese New Year.
While visiting the Morocco pavilion, I learned about Ramadan from Taarji, a storytelling drummer. Ramadan is traditionally a time for worship and contemplation and is celebrated in the ninth month of the Muslim calendar.
The Holidays Around the World event, which runs from November 25 through December 30 this year, also provides meet-and-greet opportunities with Santa and Mrs. Claus.
Guests can also enjoy holiday treats in a variety of spots around Epcot as well as watch craftsmen at work.  I enjoyed watching a glass blower as he carefully put the finishing touches on a seasonal ornament in the Germany area.
Tip: Character presentations regarding holiday traditions generally last about 15 minutes each and are presented several times every day. I recommend taking the time to fully experience at least a few of these. They're entertaining and educational.
Nighttime Excitement
While daytime activities are enjoyable at the Epcot Holidays Around the World celebration, evening festivities are breathtaking. In fact, a must-not-miss experience is the area's Candlelight Processional.
Epcot's Candlelight Processional involves an inspirational celebrity-led retelling of the Christmas story. The narrative is accompanied by a live choir and 50-piece orchestra.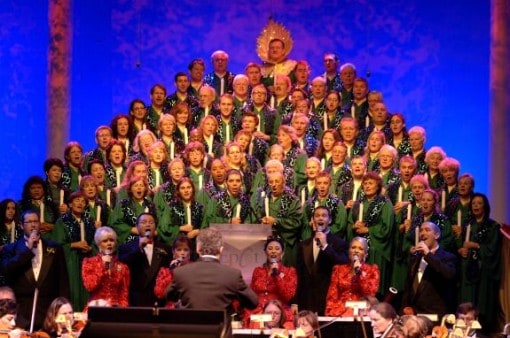 Each evening, a celebrity narrator (this year's lineup is scheduled to include Geena Davis, Marlee Matlin and Neil Patrick Harris) takes to the America Gardens Theatre stage and shares the story of Christ's birth. Seasonal melodies, performed by the orchestra, accompany this experience.
Daily Candlelight Processionals take place at 5 p.m., 6:45 p.m. and at 8:15 p.m.
Tip: It's been my experience that the early shows are a tad less busy than the later ones however, no matter what time you're there, expect large crowds and very limited seating.
Candlelight Dinner packages are available at select Epcot restaurants including: Biergarten Restaurant, Coral Reef Restaurant, The Garden Grill Restaurant, La Hacienda de San Angel, Les Chefs de France, Nine Dragons Restaurant, Restaurant Marrakesh, Rose & Crown Pub & Dining Room, San Angel Inn, Teppan Edo, Tokyo Dining, Tutto Italia Ristorante and Via Napoli.
The Dinner packages, which generally range in price from $49.99 to $64.99 for guests 10+ and $15.99 to $26.99 for guests 3-9, include guaranteed seating for the Candlelight Processional and IllumiNations: Reflections of Earth, which is a World Showcase lagoon show that features fireworks, laser lights and water choreographed to a musical soundtrack.
Remember, Candlelight Dinner packages do not include park admission.
Photo Credit:  Courtesy of WDW Press
Indianapolis-based Greg Seiter is a 22-year freelance veteran who specializes in family travel. While embracing a background in athletics, the travel enthusiast has written for the Associated Press and various NCAA Championships publications in addition to AAA and Resort Condominiums International. Greg's top three travel destinations are Orlando, Fla., Pigeon Forge, Tenn. and Myrtle Beach, S.C.