Every true foodie knows that Switzerland is where you need to go to find the best chocolates in the world. From quaint little chocolatier shops in Geneva to chocolate factories in Zurich – if it's made from cocoa beans, it is in Switzerland.
And what better city to visit to truly experience chocolate than Zurich, the capital of both the country and the Chocolatier world?
Whether you're just looking to buy as many chocolates as you can (take them home to make delicious chocolate-covered strawberries), or if you want to learn how to make your own, this guide has you covered. Here are all the best ways to experience chocolate in Zurich and beyond!
1. Laderach Chocolatier Zurich
Laderach is unmistakably one of the best chocolate shops not only in Zurich but in the entire country. This chocolatier has shops throughout the country, including cities like Lausanne, Geneva, and Bern. They are very well known for their mouth-watering pralines, delicious chocolate bars and unique creations like Charlie Chaplin's chocolate shoes!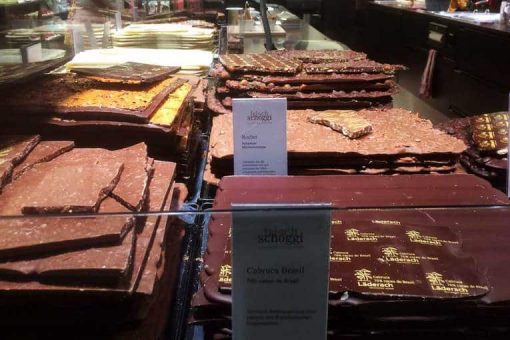 Their shops are pricey, but you're paying top dollar for top-quality chocolate. And once you taste the amazing flavors they have on offer, no store-bought chocolate will ever feel the same anymore.
What makes this chocolate shop even more special is that they offer tastings and workshop as well. Not only can you sample all kinds of delicious chocolates, but you can also try your hand at creating them. Naturally, you will be guided by experts, so the chocolates you make will be nothing short of delicious. And you get to keep the apron and the chef's hat – how cool is that?
You can also sign up for a tour of the Laderach chocolate factory in Bilten, which a little outside Zurich. But the experience makes the trip worth it, especially for the hardcore chocolate lovers!
2. Lindt Chocolate Experience
Not far behind Laderach is Lindt, another renowned Swiss chocolatier. And in the Zurich of Klichberg you can have yet another remarkable chocolate experience that includes a buffet of over 30 types of chocolates and a course in how to properly taste chocolate. Yes, it turns out you've been doing it wrong, and a renowned chocolatier will teach you how to engage all five of your senses when tasting chocolate!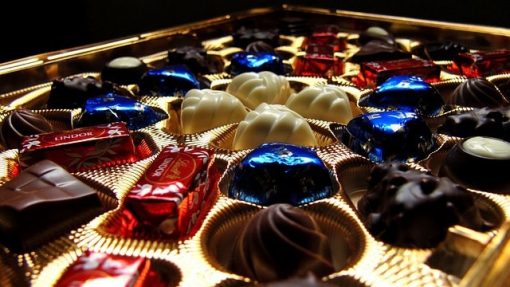 Before any tasting though, you watch a movie, which will educate you a bit about the process of making chocolate, and some facts regarding the delicious ingredients that you probably didn't even know about!
The best thing about this experience is that it is actually affordable if you opt for a public tour. And you will get a voucher for 10% discount in all Lindt shops, which is a huge bonus if you ask me!
3. Sprüngli Boutiques
If you are more interested in buying chocolates than learning about them, head to the Sprüngli Boutique at Paradeplatz, right in the heart of downtown Zurich. This is the main branch of the popular Swiss confectionery shop, and it has every single Sprüngli item you could imagine.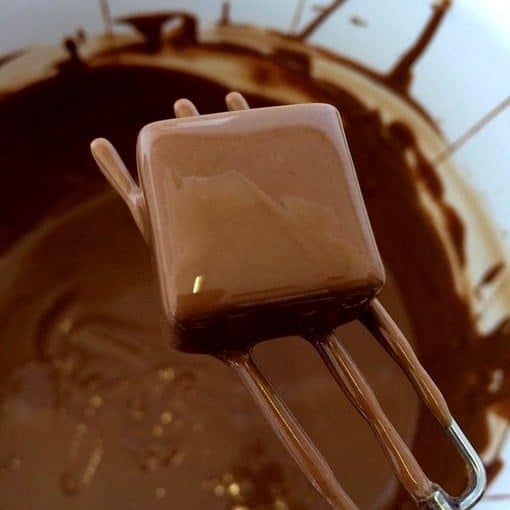 This includes delicious chocolate bars, pralines, truffles and all kinds of chocolate creations. The only issue is it will be so ridiculously hard to decide what to get, and you might wind up spending all your spending money on chocolate! The good news is that Sprüngli is not as expensive as some of the more high-end chocolatiers, and you will actually get quite a lot for that money.
The Boutique also houses a cafe and a restaurant, where you can enjoy a hot chocolate, coffee or one of their delicious cakes. Definitely stop by if you're feeling even a teensy bit hungry – your tastebuds will thank you.
4. Chocolate Tasting Tours Of Zurich
Perhaps you don't want to limit yourself to a single shop or factory in the city? That's perfectly fine since Zurich is swarming with both small and large shops. Some are world-renowned, like the ones I've already mentioned, while others are still undiscovered by the masses.
If you're up for an afternoon of walking around the city, tasting all kinds of chocolates from lots of different shops, while burning the calories away at the same time, you can always sign up for a walking chocolate tour. There's loads of different options online, so you can find something that's the appropriate duration and price for you!
Some of these tours will also give you discount vouchers to spend at the shops you visit, so it is also a good opportunity to load up on sweets while saving some cash. And trying what you'd like to buy beforehand!
5. Confiserie Teuscher
Teuscher is not a household name the way Lindt is, but they are still quite famous for their signature champagne truffles. Of course, that is not all you can (or should) taste there. This amazing chocolatier has been using their original recipes for over 80 years, and they still produce the same level of quality they always have.
Chocolate bars, pralines, and truffles are their signature creations, but they are also known for their sugar-free options. And who can forgo their Sicilian orange peels dipped in delicious dark chocolate? I know you will be tempted!
6. Straumann Hüppen
You know those delicious wafer rolls that you can buy in nearly every store? Well, did you know that they were originally invented in Zurich, more than 400 years ago? They are actually named Zürcher Hüppen and are a specialty of Straumann Hüppen – a family firm who started rolling these wafers some 50 years ago.
Since then, they have become incredibly popular for this delicious dessert. And here is the best part; they have an outlet factory in Wädenswil, just down the lake from Zurich. Here you can buy as many of these delicious wafers as you want, at a reduced price too.
And if you want a little taste before you buy everything in sight, they actually have a dispenser in front of the shop, which works 24/7!
7. Max Chocolatier
Max Chocolatier was originally opened in Lucerne, but they also have a shop in Zurich. And it's definitely a place you should visit if you're looking for some truly unique chocolate creations.
What makes this boutique chocolate shop so unique is that they only use natural ingredients, combining local products with the finest cocoas in the world. Any chocoholic will fall in love with their walnut marzipan chocolates, and you certainly won't be able to get enough of their candied orange sticks.
This chocolate boutique is also suitable for people with dietary restrictions since they have an assortment of chocolates that are gluten-free, vegan-friendly and lactose-free.
8. Shirley's Kitchen
Shirley's Kitchen is a unique locale in Zurich. It is a cooking class that focuses on Swiss cuisine and offers workshops like Swiss Cheese Masterclass and a Swiss Chocolate Workshop. We're interested in the latter.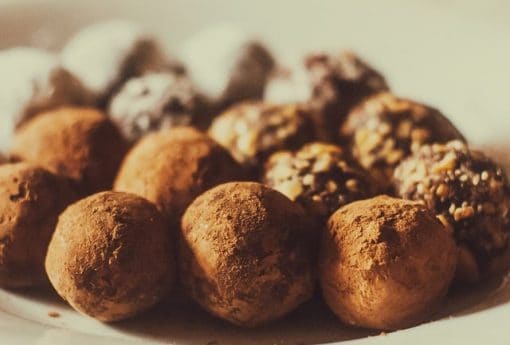 The class includes a brief lesson on the history of chocolate and the popularity of Swiss chocolate in particular, as well as a cup of tea or coffee. And of course, you will be taught how to make your own chocolate desserts – you can choose which two desserts you would like to make.
Depending on the season, you can learn to make chocolate truffles, souffle, and fondue. The only issue you will encounter is deciding which desserts to learn!
Save this deliciousness to your favorite Pinerest boards.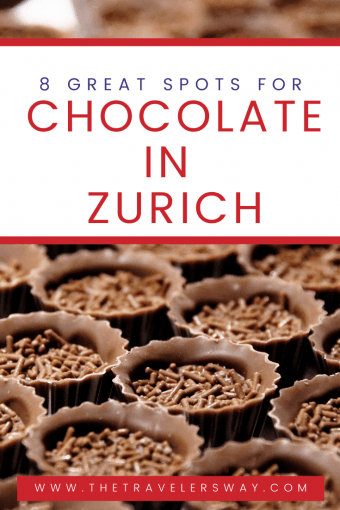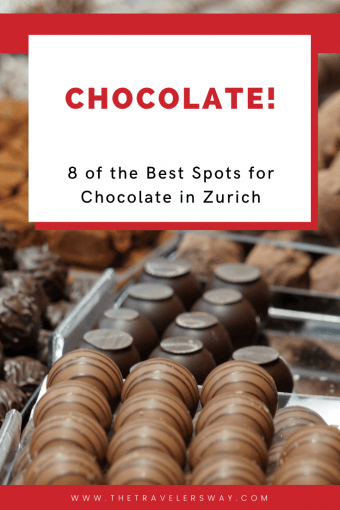 Guest author bio: Anna Timbrook was born to travel the world having studied languages all her life. Although she has traveled the world, she now calls Switzerland home and spends her time writing about her experiences on her travel blog with her husband.
The Travelers Way occasionally accepts guest posts from fellow travel bloggers, friends within the travel industry, and as advertorial content.