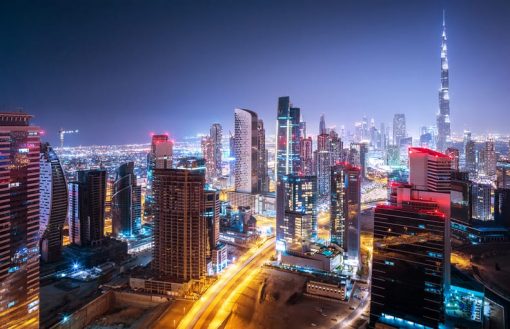 If you are interested in exploring regions in the Middle East, you won't want to miss the UAE (the United Arab Emirates). It's rich in culture in addition to being rich in money!
The major areas that tourists visit in the UAE are Dubai, Abu Dhabi, and nearby Oman.
Sometimes you can tell where you are by the color of the sand. UAE has exotic and specific sand color to each region. For example, Al Khaimah is white, Abu Dhabi is light red, Umm al-Qaiwain is blue, Ajman is cream, Dubai is Red, Sharjah is brown, and Fujairah is black. When you travel from Dubai to Abu Dhabi, the sand color changes from red to light red once you cross Dubai. It's fun to watch.
There are a few strict rules to keep in mind when visiting the UAE:
While there are some places where you are allowed to drink in public, getting drunk is never acceptable. Never!
Wear appropriate in all public areas, and conservative clothing when visiting religious locations.
If you are visiting during Ramadan, then pay respect to the people when talking with them. Remember, they are fasting and engaged in religious observance.
Don't eat food or drink anything in front of a person who is on fast.
Public displays of affection, even mild ones, are considered inappropriate.
You can explore UAE on your own or opt for a tour. You will have more freedom and flexibility exploring independently, but it may go beyond your comfort zone.
Regardless of which way to explore you choose, here are ten epic ways to explore the UAE:
1. Shopping
What is Dubai without all the extravagant and luxurious shopping? Here are some of the best places for all shopaholics.
Dubai Mall
Dubai Mall is more than a mall, it's a destination. In addition to nearly 1,200 retail stores, you'll also find restaurants and food stalls, along with entertainment venues.
The Dubai Aquarium is home to about 30,000 aquatic animals, sharks, rays, etc. You can enjoy the view of the aquarium free of cost from the outside. The entry ticket for aquarium would be between AED 100- AED 525 (about $28-150) depending on the type of ticket you choose.
Kidzania, Dubai Dino, the Underwater Zoo are other popular attractions for families and kids.
You can also get an epic view of the world's tallest building Burj Khalifa from this Mall.
Gold Souk
They say all that glitters is not gold, but everything you see here is definitely gold!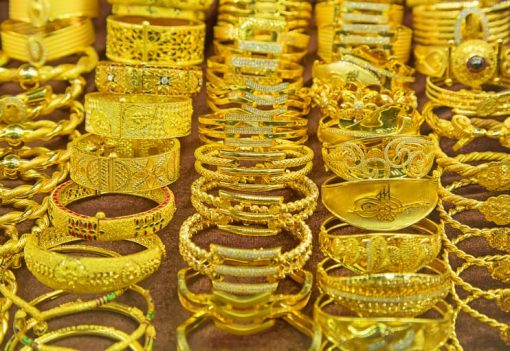 They sell almost everything in gold here from a toe ring to a full-size dress. Watching those dazzling gold ornaments all over will be a feast to your eyes. You may want to plan on some purchases here as this is authentic, quality gold goods.
Mall of Emirates
This is another famous shopping mall in Dubai, with more than 600 stores and several major attractions.
If you don't want to shop, you may like Ski Dubai which gives you a chance to enjoy snow in the middle of a country full of deserts. You can ski, snowboard, and meet see penguins up close.
You can also opt for rock climbing or take it a little easier with a movie at Vox Cinema.
2. Enjoy a Luxury Hotel
Dubai is known for its grand and luxurious hotels, some of the best in the world.
Burj Al Arab, the seventh tallest hotel in the world, is constructed to look like a sail. You can book the hotel for an overnight stay (if you are ready to shell big money). If your budget is a little less, you can enjoy a meal with views of the hotel's fantastic atrium, or enjoy the view from outside.
Other luxury hotels in the UAE include the Atlantis the Palm, Jumeirah Beach Hotel, The Palace at Royal Mirage Dubai, Armani Hotel, and the Kempinski Hotel.
3. Experience the Longest Zip Line
Once you are done with shopping, it's time to pump up the adrenalin with something more exciting.
The Ras Al Khaimah Zipline is a recent addition to UAE tourism. At nearly 3 km long and 1,650 meters above sea level, it's a breathtaking launch. Proper attire is required (something comfortable and sporty so that you can withstand the rough terrain).
Hours are 10 am-6 pm during the summer and 9 am-5 pm during the winter. Tickets are priced at 341.25 DHS (about $93).
4. Desert Safari in Dubai:
Many visitors consider this a desert safari a must-do when visiting Dubai.
There are many companies that offer exotic desert safaris. Most tours include snacks, some stalls to explore, dance shows, and a barbecue dinner. It's a full event.
Prices start around 200 AED/adults & 130 AED/children if you opt for shared cars ($55 and $36 respectively) If you prefer an individual safari, then you should be ready to shell out around 1000 AED (about $273).
5. Explore the Most Beautiful Flower Garden
Miracle Garden is spread across an area of 72,000 square meters (about 18 acres) and features over 60 million flowers. In a desert. Where you barely can find a tree growing alongside the highway.
Each year, the theme for the park changes. On our last visited, they had a Disneyland theme. You can spot rare-for-the-UAE species like geraniums, petunias, and marigolds too, along with a butterfly garden with over 15,000 butterflies.
Tickets to the Miracle Garden are 40 AED/adults & 30 AED/children (about $11 and $9 respectively). It's open 9 am-9 pm daily. The Butterfly Garden has a separate entry fee.
6. Beat the Heat at a Water-Themed Park
With desert all over UAE and temperatures brutally hot, enjoying a water-themed park is a lovely way to spend an afternoon. There are many options, however, the Palm Resort Aqua Venture is the largest one.
Located in Dubai along the coast of the Arabian Sea, the resort offers water sports, helicopter rides, beach plays, and food. The cost is around 795 AED (around $217) for a couple with children for an ocean side room.
A few other water parks in the UAE are Wild Wadi and Bollywood Park in Dubai, and Yas Water Park in Abu Dhabi.
7. Grand Mosque in Abu Dhabi
The primary attraction in Abu Dhabi is the Sheikh Zayed Grand Mosque (commonly known as Grand Mosque). This is a religious site and although tourists are allowed inside, plan on dressing very conservatively.
Visitors have assigned tours during assigned slots during the hours of 9 am-10 pm, Saturday through Thursday, and Friday 4:30-10 pm. The tours will help you understand more about the culture and heritage of the UAE, as well as information about the history of the mosque.
Entry is free, but you must book an appointment through their website to obtain an entry pass.
8. Ferrari World, Abu Dhabi
Another must-visit attraction in Abu Dhabi is the Ferrari World which is the world's largest indoor theme park. It also has the world's fastest roller coaster – Formula Rossa. This thrilling ride is a memorable experience. There other rides as well.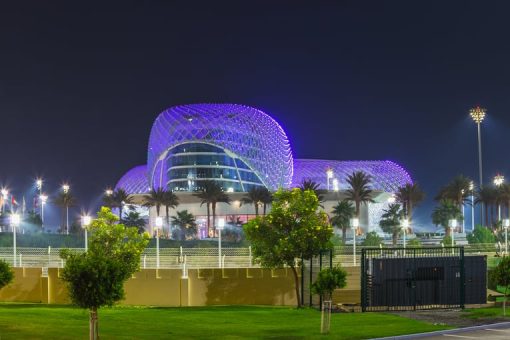 A single-day ticket costs around 295 AED/adult and 230 AED/ child (about $81 and $63 respectively.
9. Day Trip to Musandam, Oman
The road trip from Dubai to Musandamis about a two-hour drive. It's worth the trip to enjoy the clear water in the sea. It's also home to humpback and bottlenose dolphins.
End the day with a sunset cruise before heading back to Dubai. You can also choose to overnight in Musandam.
Important considerations: You will need to get Omani travel insurance. You also need to make sure you have a multi-way entry into Dubai (going and returning) as you are crossing UAE borders.
Plan on trip costs of around 100 AED (about $28).
10. Visit Jabel Jais, the Coldest Place in the UAE
Jabel Jais is part of Ras Al Khaimah. This is the highest peak in the UAE, and part of the Hajar mountain range. The roads are in excellent condition and it's an easy – and beautiful – drive with mountain landscape on both sides.
The views from the top are amazing. There is also a zipline that covers a distance of 5 km via seven zipline platforms. The activity costs about 340 DHS (about $93) and up. upwards. Make sure to wear comfortable athletic clothes.
11. Scuba Dive along the Coast of Fujairah
Fujairah is one of the seven emirates of the UAE and is well-known for its beautiful coastline and beaches.
If you are a certified diver, you can find some great diving trips. If you're not certified, you can look for tours that offer a certification process or opt to enjoy the water by snorkeling.
You can take up a full day or half-day tour to enjoy snorkeling and scuba diving which includes professional instructors and a barbecue lunch. The cost starts around 250 AED (about $69) and upwards.
If you have further interest in things to do in Dubai, find more ideas here.
Save to your favorite Pinterest boards to plan your next vacation!
Guest author bio: Vinod & Divya are software techies who are driven by enthusiasm towards travel. They are based in India and parents of a lovely three-year-old child. They are the founders of the travel blog Budget Travel Plans and strive to share their budget travel experience, travel tips, tricks, and guidance while traveling with children.

The Travelers Way occasionally accepts guest posts from fellow travel bloggers, friends within the travel industry, and as advertorial content.