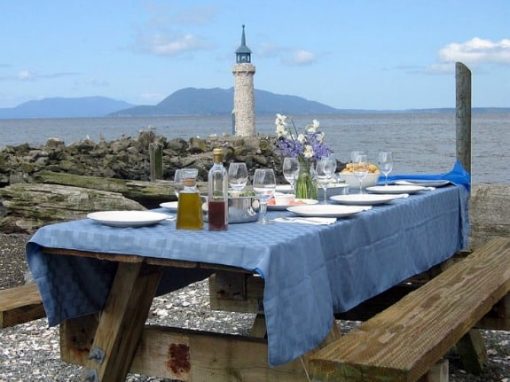 For many of us, Labor Day weekend is the last holiday of summer.  A time to change our thoughts from the beach and sun to thoughts of back-to-school and fall.  It's a time to be thinking more about football than beach volleyball.  It's a time to be thinking about leaves changing colors, air that gets a little crisper every day, and planning for the holidays.
Oregon was the first state to make Labor Day a holiday (1887) and it was another seven years before it became a federal holiday.  Today, all 50 states and the District of Columbia observe Labor Day as a statutory holiday on the first Monday of September.
Whether you're celebrating by traveling or staying home, all of here at The Travelers Way wish you a happy end of summer.  We hope you'll keep reading – just because summer may be over, doesn't mean that travel has to end.  It's time to gear up for fall and holiday travel!
Photo credit: Mary Jo Manzanares
Mary Jo Manzanares is a founder and the editor-in-chief of The Traveler's Way, an online travel magazine proving informational and inspirational travel recommendations for curious Baby Boomer travelers. She has been a speaker at various industry events and has a personal travel blog at Traveling with MJ. When she's not traveling, Mary Jo likes lingering over a cup of coffee, wandering in a museum, sipping wine at a cafe, and sharing it all with friends and readers. Mary Jo's top travel destinations are Italy, Portugal, and the Caribbean.