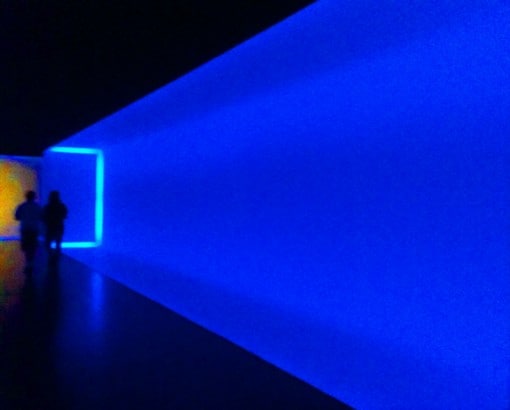 Let's play a word association game. I say Houston, you think. . . oil, NASA or maybe the Astrodome. A contemporary art scene on par with New York City or London probably did not come to mind.  On a recent visit to H-Town to cover the internationally renowned FotoFest, the level of art available everyday for free in many places was Astrodome–sized outstanding.
Just as many art-lovers plan holidays to Paris, Rome, New York City and even Marfa, Texas, to experience the prestigious museums and galleries, Houston belongs on the top of the list as well for an awe-inspiring art-centric destination.
Here's the see, eat, play, sleep guide for art-lovers in Houston:
Houston Museums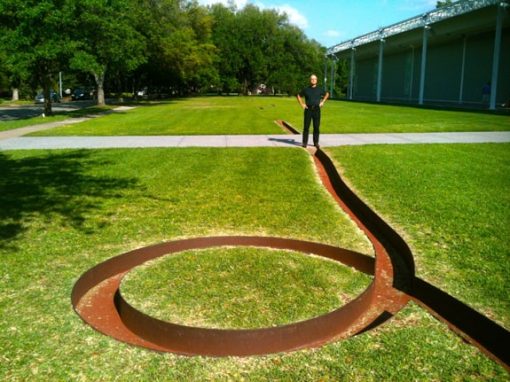 Menil Collection – The Menil family, wealthy aristocrats and original pioneers of Houston's art scene, bought an entire neighborhood in Houston's museum district. Driving among the uniformly grey and white houses where many artist-in-residents live, there is a presence, like you're on hallowed ground – an art utopia. From the metal designs in the grass to the three different buildings featuring the work of esteemed contemporary artists like Max Horst, Picasso, and Richard Serra, it is a spiritual experience.  And a free one at that.  Dominique de Menil, the woman to whom many credit Houston's burgeoning art scene said once, "Perhaps only silence and love do justice to a great work of art."
Rothko Chapel – As a part of the Menil art neighborhood, this octagonal chapel dedicated to all-faiths and featuring near floor-to-ceiling Mark Rothko paintings is nothing less than divine. As one friend described it after I told him about my visit Rothko Chapel, "When I entered the chapel, I couldn't stop crying, it was so powerfully moving."
Dan Flavin Installation – Make a point of seeing it when at the Menil, it's an easy two-minute walk from the main collection. Housed in a former 1930's grocery store, Dan Flavin, the neon light artist also featured in Donald Judd's Chianti Foundation in Marfa, Texas, has created a fiery rainbow wonderland that spans the entire building.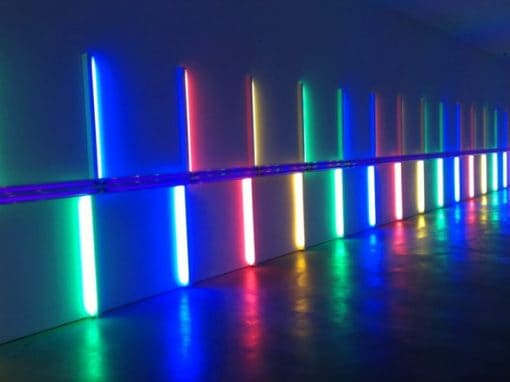 Houston Center of Photography – In the same neighborhood as the Menil Collection, the Houston Center of Photography is small but filled with well-curated exhibitions of modern photography from internationally-known fine art photographers.
Museum of Fine Arts Houston (MFAH) – The MFAH is nearly as big as the state of Texas. Either plan to see a few exhibits or plan to stay for at least three hours.  To help with your strategy, check out of MFAH's 100 highlights. Whatever you decide to see, do not miss James Turrell's The Light Inside tunnel (pictured in headline image) and stay for a few minutes to watch the neon lights change from red to blue to purple.
Gallery Guide
Most of Houston's galleries are centralized in groups, making it easy to art hop without spending a lot of time covering the city's sprawl.
Gallery Row – This where Houston's oldest and most established galleries are, from contemporary to classical artwork with the John Cleary Gallery dedicated strictly to photography.
4411 Montrose – 4411 houses the galleries of Barbara Davis, Anya Tish, Wade Wilson and Peel. Stop into the Anya Tish Gallery to say hello to Anya, not only does she feature many Eastern European artists but she is a wealth of information on the Houston art scene.
For the full 411 on gallery neighborhoods in Houston, Houston's Visitor Bureau has an excellent guide.
Quirky Culture
From the Weather Museum to the Beer Can House to the National Museum of Funeral History, Houston has a museum dedicated to almost anything you're interested in.
Houston's Artful Eats/Drinks
Roots Bistro – Recently opened on trendy Westheimer Road, Roots Bistro specializes in locally sourced, organic comfort food with a twist. Ambiance is upscale without being pretentious. Chef German Mosquera makes vegetables sing, but their Texas Kobe flank with porcini mushrooms is stellar, among other fish and chicken dishes.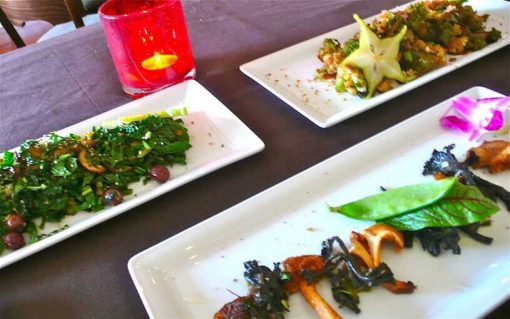 Feast – Carnivores, you've met your new BFF. From livers to gizzards, Feast does meat (and fish) so beautifully, you may never want a salad again. In a tiny mid-century house, Feast is an intimate space that oozes with the chefs' passion for simple, country meals executed flawlessly.  Don't be afraid to ask how the pig spleen or lamb tongue tastes, you won't be the first. My favorites were the Sea Scallops in Brandy Cream Sauce and the Crispy Roasted Pork Belly with red cabbage and apples.
Latin Bites Cafe – I still dream about their cebiche (Peruvian spelling). Trust me, it's worth seeking out the authentic Puervian cuisine and the only Pisco Bar in Texas. They were voted Best New Restaurant by the Houston Chronicle in 2010 and Latin Bites' Chef Roberto Castre was recently voted Chef of the Year 2011 by Eater.com.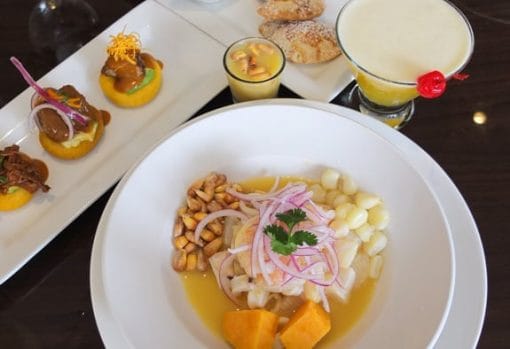 Anvil Bar – Best farm-to-bar cocktails in Houston and a buzzing scene of professionals and college students to mingle with everyday.
Where to Stay
Hotel Icon – Located in Houston's architecturally stunning downtown and partially owned by NBA star Magic Johnson, Hotel Icon's lobby was originally an early 1900's bank with a elaborate bank vault behind the front desk. Stately rooms have been painstakingly restored in 1920's décor, with all the modern amenities you could want. Hotel Icon's Line & Lariat restaurant serves up elegant Texas cuisine with fine dining service. Save room for the biscuit-like strawberry shortcake and dessert cocktails created to pair with the desserts.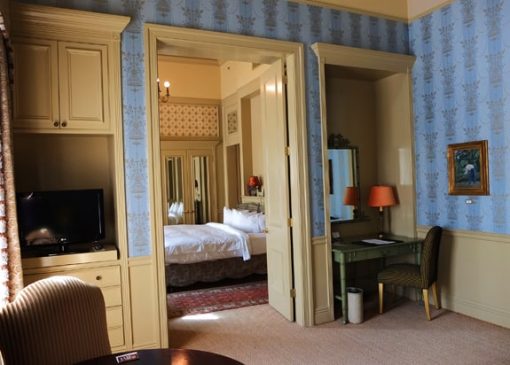 La Columbe d'Or – This pied-à-terre has as much art lining its walls as a dozen galleries put together making it the ideal art lovers stay. The rooms blossom with old world charm, and even though it's in the middle of the busy Montrose neighborhood, La Columbe d'Or is a peaceful hideaway. Owner Steve Zimmerman has an equal passion for art as he does showing his guests a good time with stories of entertaining everyone from movie stars to Presidents here while popping his favorite Sancerre to sip on. Make sure to see the 17th century wood paneled grand ballroom as well as experience a meal at the European-inspired Restaurant Cinq.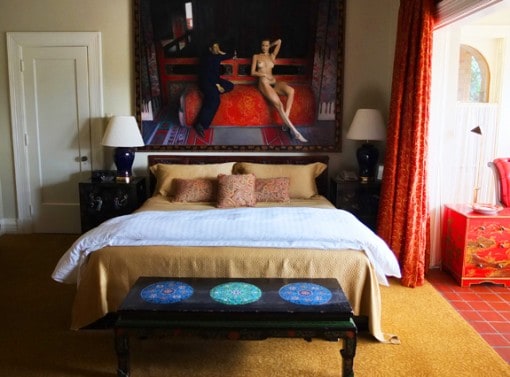 From girlfriend getaways to urban cowboy itineraries, the Houston Visitors Bureau has a wealth of information to help you plan your Houston visit.
Photos credits:  All courtesy of the author.
NOTE:  Some portions of this trip were hosted; all opinions expressed are my own.

Lanee Lee is a Los Angeles based writer who uses her craft to pursue her passions – travel, artisanal food/spirits and maximizing quality of life. Lanee has traveled extensively – always in search of those golden moments of bliss. When she's not gallivanting the globe, she enjoys learning cooking tips from her French boyfriend and emulating Grace Kelly style. You can follow her latest adventures: www.laneelee.com, @wanderlushdiary on twitter.