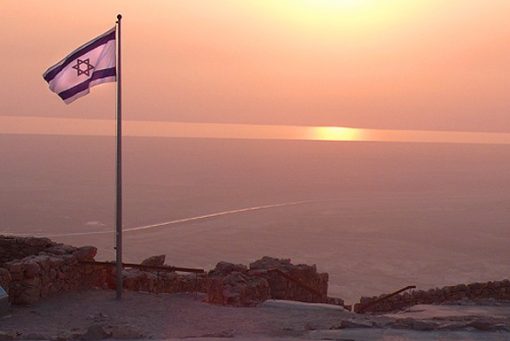 Israel has rugged adventures for the serious outdoor lover? Oh yes. While most visitors journey to Israel for religious reasons – it is a spiritual destination for not one but three major religions – yet on my trip, I experienced an equally, but altogether different, sacred Israel.
Between Israel's diverse terrain and spiritual significance, it is ideal for those who like to play as much as they like to pray.
Top Outdoor-Lovers Experiences in Israel
Jeru-Zoom-lem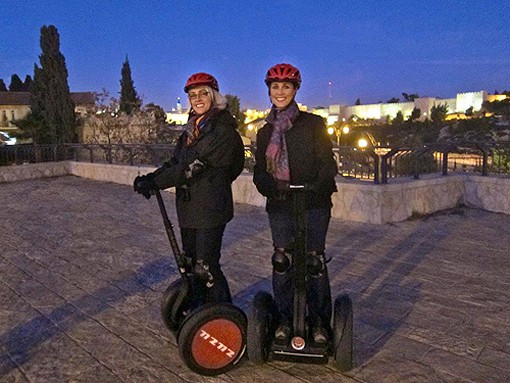 Why wade through throngs of crowds to see the prolific religious sites in Jerusalem when you can forgo walking and segue to a Zuzu Segway Tour. Zip (safely, of course, under the supervision of a very watchful guide) through Jerusalem for a beyond-pedestrian experience. Taking the Jerusalem Segway tour at sunset is probably the closest thing to making a magic carpet ride a reality.
Masada at Sunrise
There is only one way to get to the top at daybreak (top photo) – by your own two feet. Masada is the ancient remains of King Herod the Great's summer pad. More significantly, it is the place where Jewish freedom fighters chose suicide rather than be conquered by the Romans. Get there when the park opens, an hour before sunrise, to experience the unpolluted power of brilliant desert landscape in the vibrant pink light of early morning. As a reward for your crack o' dawn hour long climb, take the 5-minute cable car back.
Dancing with Dolphins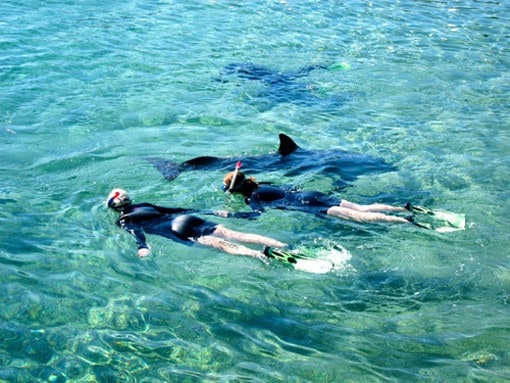 At the very southern tip of Israel, there is an enchanting place where dolphins interact with humans of their own free will – the Dolphin Reef Eliat. No Sea World antics or cajoling here. Don a snorkel or scuba gear and a guide will escort you into the Red Sea where rescued dolphins are free to glide by if you pique their interest. When they do decide to say hello within a few feet of your body, the ethereal experience will leave you smiling ear to ear with no concern for the water that has begun to fill your  mask.
Negev Desert Archery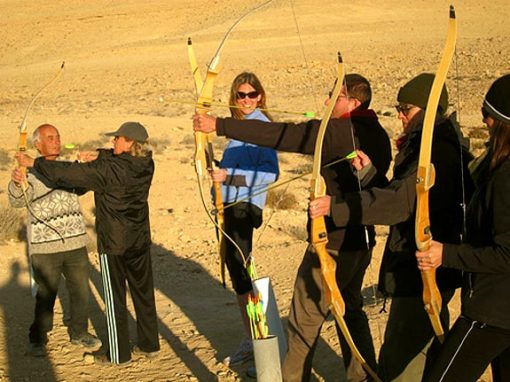 Imagine a golf game, minus the grass and clubs. Explore the rugged terrain while playing an 18 target course. The fee at Desert Archery Park in Mitze Ramon includes a thorough archery lesson, a guide and copious amounts of camaraderie. Great for a family outing, kids 8 years old and above can play.
Machtesh Ramon Crater Rappelling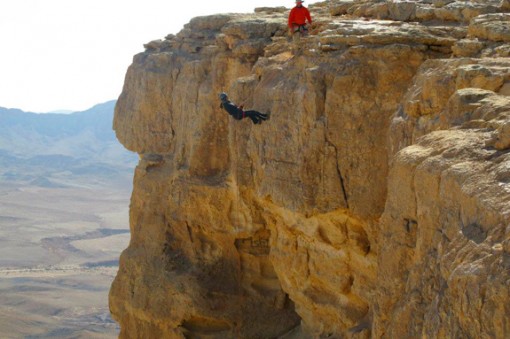 Look ma, no hands! Rappelling in the world's largest crater (5 miles wide, 28 miles long) – the Machtesh Ramon Crater is an exhilarating few minutes of fun (it's a 20 foot rappel down to a ledge where you hike back up). With one of Adam Sela's rope masters, rappel down the canyon and when he calls for you to turn around and enjoy the vast crater scenery – do a backbend and see it with a fresh perspective!
Biking in Ben Gurion's Backyard
Israel's first president Ben Gurion retired to Kibbutz Sde Boker in the Negev Desert, now deemed Ben Gurion's Tomb National Park. Rent mountain bikes from GeoFun and tap into why Gurion deemed this place his solace.
Best Reading Spot: Floating in Dead Sea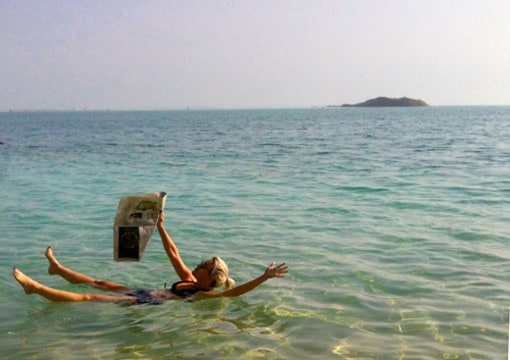 Feel out of the loop because you haven't read the daily newspaper since you've been on vacation? No problem, catch up on your reading while floating almost upright in the Dead Sea. Just make sure not to shave before or splash any of the 35% concentrate salt water in your eyes. Makes reading painfully impossible.
Parasailing in Eilat Between Jordan & Israel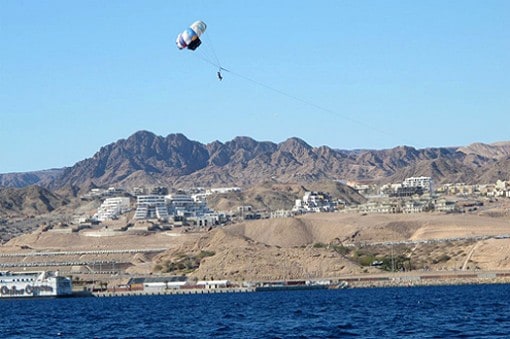 On the day our group went, the wind was fierce. What usually is a tranquil ride into the sky turned into an aerial roller-coaster on the Red Sea. If you can't fit a visit to Jordan into your travel plans, the views of Jordan's city of Argat from high above is almost like you've been. Eilat Parasailing take up to three people at a time.
Hugging 'Shrooms in Timna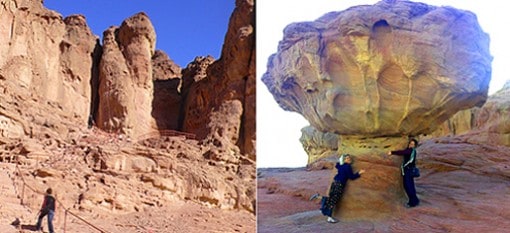 Timna Park, the former site of a 6,000 year old Egyptian copper mine, has  rust-colored rock art fashioned by the elements of wind to discover, much like Utah's Arches National Park. One rock looks similar to Gaudi's Sagrada Familia Church in Barcelona, another a giant mushroom. The formations are so surreal you'll think you took some mushrooms rather than just seeing one. To further the psychedelic trip, don't miss watching the informative movie in Timna Park's spinning movie theater.
From windswept desert landscapes, tropical waterfalls, cathedral looking rock formations to water escapades in both Dead and Red Seas, Israel, the size of New Jersey, doles out natural adrenalin generously.
For more Israel travel ideas, read on at The Traveler's Way: Biking the Sea of Galilee, Israeli Wines, Negev Desert.
Photo credits:  Lanee Lee & Lindsay Taub.
NOTE:  This trip was sponsored by Go Israel.
Lanee Lee is a Los Angeles based writer who uses her craft to pursue her passions – travel, artisanal food/spirits and maximizing quality of life. Lanee has traveled extensively – always in search of those golden moments of bliss. When she's not gallivanting the globe, she enjoys learning cooking tips from her French boyfriend and emulating Grace Kelly style. You can follow her latest adventures: www.laneelee.com, @wanderlushdiary on twitter.