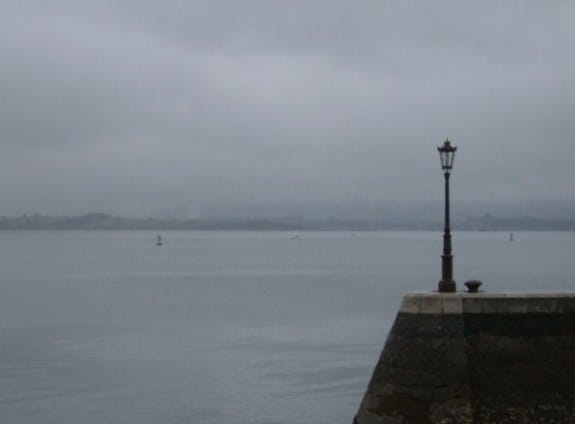 According to the old saying, 'the rain in Spain falls mainly in the plain'. Well, that's a myth; in fact, the rain in Spain falls mainly in Cantabria. I will admit that doesn't have quite the same ring to it, but it does mean that you might very well encounter some wet weather in the northern coastal city of Santander, particularly if you go outside of July and August. The main attraction is the beach, so when I visited with some friends on a wet, out-of-season Sunday, we wondered what on earth we were going to do. Slowly and surely, Santander revealed her rainy-day charms.
The Maritime Museum
The Cantabrian Maritime Museum is situated at the end of the San Martin promenade and contains a wealth of naval and sea-related exhibits. It is split into sections including Maritime History, Fishing, Technology and Biology. There are relics from naval ships, skeletons of impressive marine creatures, and plenty of interactive features to keep children – and big kids – happy. There is even a sizeable aquarium with all manner of plants and animals found in the local marine system, including fish, turtles and even sharks. It may feel slightly ironic to escape the rain by visiting this water world, but at least here the water is at a safe distance!
The English of the museum staff is limited, but they will give you a warm welcome and there is information in English. An adult ticket costs $8; children aged 5-12 and concessions cost $6 and children under 5 go free.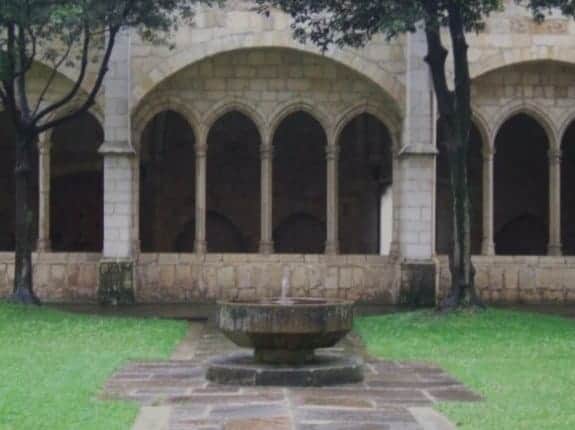 Santander Cathedral
Santander's imposing cathedral sits on a hill not far from the main ferry port. It is a beautiful building, particularly the gothic cloisters. When we arrived, a service was going on, but we took shelter in the cloisters and watched the rain pound down in the pretty, square garden – it was really quite mesmerizing – but I imagine it is a lovely place to go in any weather. When the service had finished, we were able to have a look inside the cathedral, which has wonderful vaulted ceilings and impressive stained glass windows. It was originally a medieval building and though it had to be rebuilt following a fire in 1941, it has been done very sensitively and it retains its original style.
Entry to the cathedral and cloisters is free, although a small donation is appreciated.
Brave the Elements
We tried to visit the Museum of Prehistory and Archeology, which is apparently pretty impressive, but it was closed. We were also getting a little antsy, so donning our waterproofs, we decided to brave the elements. A walk along the harbor promenade actually turned out to be quite enjoyable, despite the rain. The sea was dark and the sky fairly menacing, but it gave a somewhat dramatic atmosphere. We came across some clever iron sculptures of boys poised to dive into the water and they had a certain desolate air about them, which I'm sure doesn't exist in the sunshine.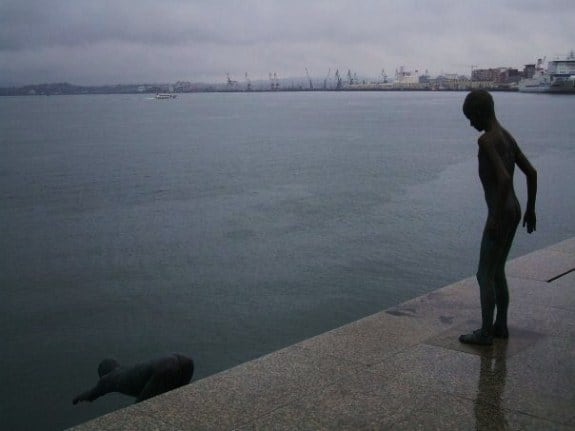 Churros and Chocolate
Finally, we gave in. We were damp, the rain was not letting up and we were beginning to get miserable. So there was only one thing for it: the favorite Spanish treat of churros and chocolate. Santander has more than its fair share of traditional Spanish cafes, with dark interiors and old men smoking and drinking coffee, and these are the best places to go. A deliciously rich, warm pot of melted chocolate and a plate of sugared donut strips may sound like diabetes waiting to happen, and it is certainly an indulgence, but on a rainy day, when all other options have been exhausted, it is entirely justified.
Things to bear in mind
Santander in the summer months is likely to be quite a different place – rainfall is lowest between June and September, and these are the best months to explore the outdoor attractions, including numerous beaches and hiking possibilities in the Cantabrian mountains.  In the summer the town attracts a lot of national and international tourism, but it will still be less busy than most other Spanish resort towns.
However, all year round and particularly October – May, rainfall is above average, even in comparison to other places along the northern Costa Verde.  So come prepared with your raincoat and wellingtons!
Photo Credit: All photos are the author's own.
Katy is a writer with wanderlust. Originally from the UK, she has lived in France, danced in Argentina and stargazed in Chile. She writes for numerous travel sites and you can always find her at www.starryeyedtravels.com.