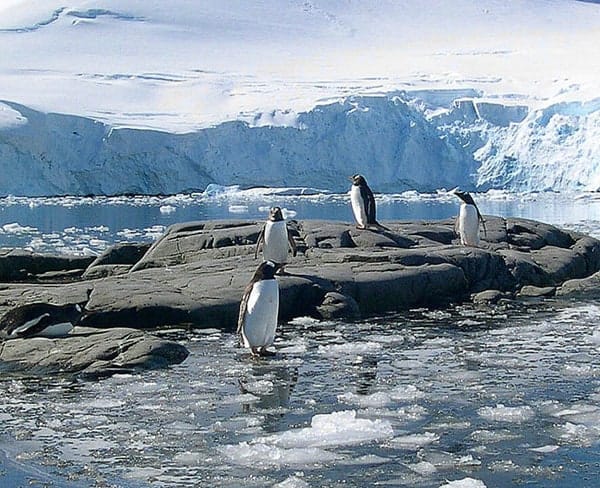 Cold weather ahead! It's time to plan your winter travel. Some of us head south to Arizona or the Caribbean to escape the chill. Others of us look to embrace the season by heading to a ski resort.
What about a cruise to Antarctica?
A boat's the only way to get there, unless you're attached to one of the research projects on this, the southernmost land mass on the globe. (There are some exceptions that offer charter flights over the fabled Drake Passage.)
The choice of vessels, on-board amenities and both optional and included excursions is mind-boggling.
The first decision is the amount of money you're willing to spend. Tours are quoted at prices from $5,000 to $25,000. Be sure to read the fine print: almost always you'll need to spend more than the published price because you'll need to purchase your own airfare to the departure port, arrange for medical evacuation or other mandatory travel insurance, pay for on-board email and beverages, and so forth.
The second decision is the length of the trip. Because of the distances involved, most Antarctic cruises vary from one to three weeks. The longer voyages include stops at other far south islands (Falklands, anyone?) and sometimes depart from or stop at various South American ports.
The third decision is activity level. Do you want to see everything Antarctic from safely on board the ship or do you want to kayak around for a closer look or even go camping for a night or two on the ice? Check the itineraries to see what's offered.
The fourth decision is size of ship (although this is also related to the cost and activity level) The smaller "expedition" ships get you up close and personal with the penguins while the larger cruise ships necessarily maintain more distance. If sea sickness is a consideration, opt for the larger vessels.
Here are some options that caught my eye, most of which include a chance to set foot on the Antarctic Peninsula and/or one of its nearby islands (assuming that weather doesn't cancel those plans), arranged from shortest to longest.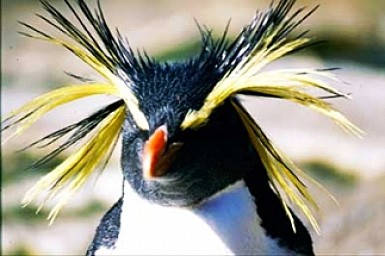 • If you're especially worried about the (usually) rough transit across the Drake Passage, Quark Expeditions offers Antarctic Express: Fly the Drake, which takes you across the waterway by charter flight on excursions of 7 or 8 days. (From $8,995)
• Antarctic Peninsula voyages from Polar Cruises range from eight to 14 days depending on itinerary and departure. Most include activities such as kayaking. (From $5,560)
• The 10-day Classic Voyage Antarctic Cruise from REI Adventures incudes a polar plunge option amidst whale and penguin viewing, and the chance to climb a peak on the Antarctic Peninsula. (From $8,995 less a discount if you're an REI member; REI Adventures partners with Quark Expeditions for its Antarctica cruise programs)
• Quark Expeditions' Antarctic Explorer is a 10-day journey recommended for first-time travelers. It offers perhaps the briefest look at the seventh continent – three days in the South Shetland Islands and the Antarctic Peninsula. (From $11,795).
• The classic Antarctic Peninsula cruise from INCA departs Ushuaia on the southern tip of Argentina for an 11-day voyage focusing on icebergs, penguins, seabirds and whales. (From $10.995)
• Emperors and Kings, a 12-day trip also from INCA, uses charter flights from Punta Arenas to the Chilean Base at Frei Station in the South Shetland Islands and back to the mainland from the Falkland Islands to maximize time in between to explore Antarctica (the Emperors and Kings are penguin breeds you're likely to see from the boat). (From $14,395)
• G Adventures' Antarctica in Depth is a 13-day excursion round trip from Ushuaia, Argentina, that includes the South Shetland Islands and the Antarctic Peninsula. (From $7,499)
• Journey to Antarctica: The White Continent with Lindblad Expeditions / National Geographic is a 14-day active/immersive journey that can include kayaking, scuba diving and hiking. (From $13,360)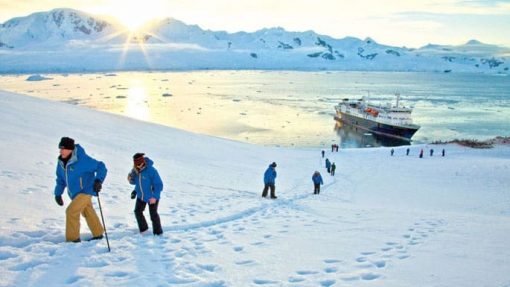 • If your "bucket list" includes crossing the Antarctic Circle (latitude 66° 33' 39"), check out Antarctic Circle Expedition from Hurtigruten. You can set foot on land on the far side of the circle, and there's the possibility of spending the night there in a tent. (From $ 6,278)
• INCA's Across the Southern Ocean is an 18-day voyage that includes activities geared to those 7-18 years old. (From $17,345)
• Spend the holidays really "down under" on a Hurtigruten voyage that includes Christmas in the Falklands and New Year's at the Antarctic Peninsula on a 19-day trip. (From $9,738)
• Polar Cruises' Falklands, South Georgia and Antarctica includes two sets of remote islands plus the southernmost continent in its 20-day cruise. (From $13,795)
• Holland America Line offers a cruise with more time visiting South America than Antarctica. The 21-day itineraries start in Chile and end in Argentina (and include a day-stop in Uruguay). (From $2,199)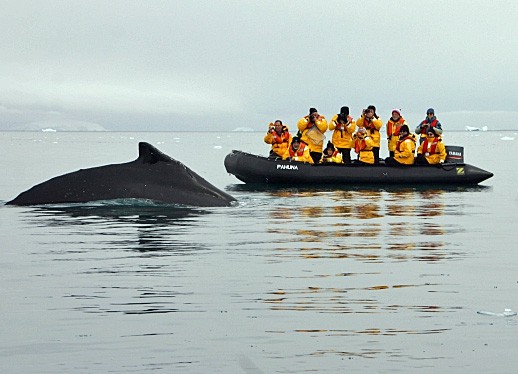 • If you've got 22 days, the Falklands, South Georgia and Antarctic Islands trip from G Adventures adds the South Shetland Islands (and subtracts the Antarctic Peninsula) on an itinerary that starts in Montevideo and ends in Ushuaia. (From $10,199)
• The Lindblad Expeditions / National Geographic trip Antarctica, South Georgia and the Falklands is a 24-day voyage that features five days each in the first two locations and three at the third. (From $23,100)
(Photos courtesy of the various tour companies listed)
Pin this to your travel planning Pinterest Boards.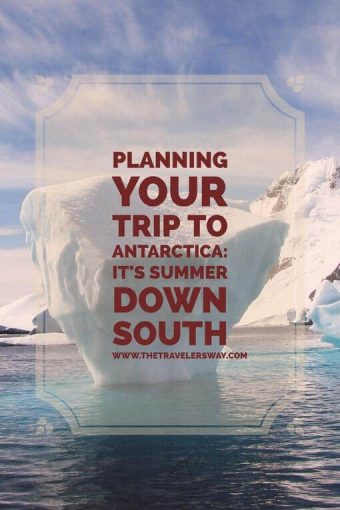 Susan McKee | Susan McKee is an independent scholar and freelance journalist specializing in history, culture and travel.