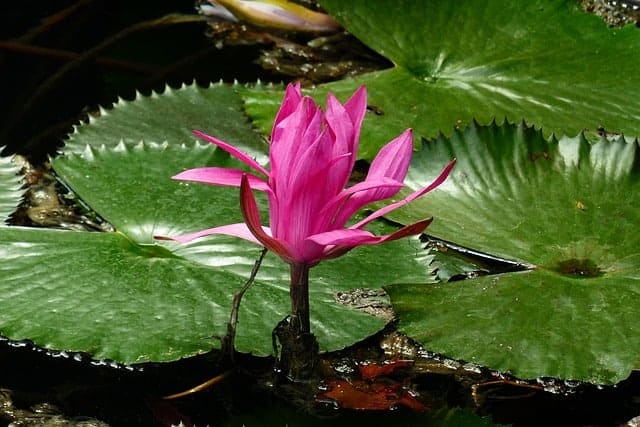 Getting away to a fitness spa can help you focus on your goals, whether that is losing weight, improving wellness, or learning how to lead a healthier lifestyle. Often located in gorgeous destinations, today's fitness spas and health resorts help you sweat it out amidst gorgeous natural scenery, yet also offer  amenities to pamper and nourish you.
Chances are you've heard about all the high-end spas that cater to celebrities. But where can us ordinary people go when we want to focus on fitness, with a little bit of luxury.
Here are 10 fitness spas in North American that can guide you to a new and improved self.
1. Deerfield Spa – East Stroudsburg, Pennsylvania
Set on a private 12-acre country estate in the Pocono Mountains, this destination health retreat offers a wellness experience focused on you. Accommodating a small number of guests at a time, it offers a relaxed, friendly atmosphere, sense of community and attentive staff. The property is first-rate too, featuring comfortable rooms; spacious, modern fitness facilities; gourmet healthy meals; and spa services to soothe mind, body, and soul.
The Deerfield Spa program includes accommodations, three meals and two snacks a day, unlimited fitness classes, hiking program, lifestyle education lectures, workshops and demonstrations, evening activities, and 24-hour use of all facilities. Prices start at $1,520/week.
2. Hilton Head Health – Hilton Head Island, South Carolina
Offering weekly all-inclusive programs plus intensive, extensive stays, Hilton Head Health on Hilton Head Island in South Carolina has been working with clients on weight loss issues for the last 40 years. The focus is on fitness, controlled-calorie meals, and mind/body connection.
The program at Hilton Head Health includes CORE program schedule, complete meal plan, accommodations, a service allowance to personalize your stay and complimentary transportation to/from SAV and HHH airports. Prices start at $3,200/week.
3. Lake Austin Spa Resort – Austin, Texas
In the heart of Texas, discover one-on-one sessions with in-house Lake Austin Spa Resort experts before, during and after a visit, to help you achieve and maintain your individual weight loss goals.
The Lake Austin Spa Resort's Power of Seven program includes accommodations, three meals, and healthy snacks throughout the day, educational sessions and nutritional dining and a selection of spa and body treatments. Prices start at $3,995 for seven nights.
4. Lodge at Woodloch – Hawley, Pennsylvania
This woodland retreat is a sanctuary designed to help you focus on the health of body and mind. You'll sleep well in luxurious accommodations and spend days as active or tranquil as you wish. Along with outdoor activities, fitness classes, and healthy cooking, there is a relaxing spa offering wellness treatments and amenities such as the Whisper Lounge and Aqua Garden, as well as the new Lotus Labyrinth.
The Lodge at Woodloch's program includes lavish accommodations, three gourmet meals per day, guest speakers and workshops, creative arts, group fitness and lectures, cooking demonstrations, hiking and outdoor adventure, and access to all health and fitness amenities. Prices start at $329/night.
5. Movara Fitness Resort – Ivins, Utah
Located among the spectacular canyons of southern Utah, Movara attracts people from all over the world who want to achieve lasting health and wellness changes. It offers a comprehensive fitness program including hiking, fitness classes and workouts in the fully equipped gym, as well as nutritional counselling and healthy meals. And after your hard work, you can relieve muscle tension with a massage or treat yourself to a slimming body wrap at the spa.
Movara's weekly program runs Sunday to Sunday and includes comfortable accommodations, all meals, expert-guided hikes, fitness classes, and evening lectures. Prices start at $1,795/week for double occupancy.
6. New Life Hiking Spa – Mendon/Killington, Vermont
New Life Hiking Spa combines the peace of the outdoors with the charm of a New England country inn. Through days filled with hiking, yoga, Pilates, fitness classes, cooking classes and workshops, guests can chart their own path to better health. Be sure to reserve time for spa treatments, including massages, reflexology and Ohashiatsu, an ideal way to balance energy, relieve stress and ease shoulders, back and hips.
New Life Hiking Spa offers spacious air-conditioned rooms and private bath with country inn ambiance, three gourmet meals and nutritious snacks, a nationally renowned hiking program (all levels), all exercise classes, and a massage (one per three-night stay). Prices start at $259/night single occupancy for a one week stay.
7. Oaks at Ojai – Ojai, California
Nestled in the heart of a charming artistic community, the Oaks at Ojai offers guests a delightful, stress-free environment to focus on a healthy lifestyle. Along with a wide array of fitness classes and facilities, this destination health resort is ideally located for exploring nearby canyons, trails, and beaches. The full-service spa awaits to pamper you with skin and body care treatments, gourmet spa cuisine is served for every meal, and you'll sleep comfortably in hacienda-like accommodations.
The Oaks at Ojai offers a seven-night program to focus on weight loss goals. Package includes accommodation, calorie-conscious spa cuisine meals, daily and evening programs including hiking, and two $85 spa treatment credits, and 50% off a 3rd. Prices start at $2,415/week.
8. Ste. Anne's Spa – Grafton, Ontario
Ste. Anne's is a "spa village" on 500 acres near Lake Ontario. Stay in the historic fieldstone castle or a private cottage while taking advantage of Maison Sante, the central fitness facility, and enjoy gourmet dining and wellness services. Spa treatments such as hydrotherapy, massages and facials are available to enhance your stay, as well as yoga, meditation, and equine experiences. Be sure to experience the healing magic of the fieldstone grotto pools, walking trails and eucalyptus steam room.
Ste. Anne's program includes well-appointed spa cottage accommodation, fitness and wellness classes, three gourmet meals and afternoon tea daily, and complete use of the facilities. Prices start at $329/night.
9. Tennessee Fitness Spa – Waynesboro, Tennessee
Less than two hours south of Nashville, Tennessee Fitness Spa is an affordable full-service retreat focused on helping guests lose weight and get in shape. This former fishing camp at historic Natural Bridge offers a rustic, peaceful setting in which to spend a week (or more) working toward your health goals. Access to the gym, hot tub, pool, fitness classes and daily lectures on health and nutrition are all included, as well as meals and snacks.
Tennessee Fitness Spa offers private rooms with a shower, three healthy meals and snacks, and all exercise classes. Prices start at $1,514 single occupancy for a one week stay. Don't want to leave home without your best friend? Tennessee Fitness Spa is pet-friendly.
10. Wellfit Malibu – Malibu, California
Wellfit Malibu takes advantage of its natural location to offer an invigorating program that combines guided hikes through the surrounding canyons and beaches with a first-class fitness regimen. At the spa, you'll eat fresh, whole foods, while individualized wellness coaching and nutritional education help you continue your health journey after you get home. Wellfit also offers a variety of ways to customize your experience with massages, wellness services, private training and options for more challenging hikes.
The WellFit Malibu weekly program runs Sunday to Sunday and includes all your meals, morning hikes, fitness classes, yoga, meditation, nutrition lectures, health coach lectures, and cooking demo. Prices start at $2,395/week.
Pin this to your favorite health, wellness, spa, or travel Pinterest boards.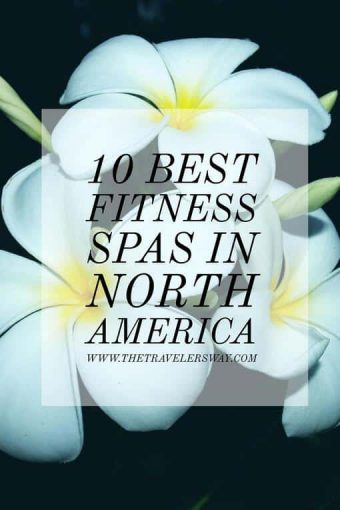 Mary Jo Manzanares is a founder and the editor-in-chief of The Traveler's Way, an online travel magazine proving informational and inspirational travel recommendations for curious Baby Boomer travelers. She has been a speaker at various industry events and has a personal travel blog at Traveling with MJ. When she's not traveling, Mary Jo likes lingering over a cup of coffee, wandering in a museum, sipping wine at a cafe, and sharing it all with friends and readers. Mary Jo's top travel destinations are Italy, Portugal, and the Caribbean.