Since 1994, Tropic Journeys in Nature, an Ecuador ecotourism company, has led tours through the country's most engaging landscapes. Now it's focusing attention on a soon-to-be-released (Spring 2014) documentary film, "The Galapagos Affair: Satan Came to Eden," and invites guests to become Floreana Island's on-site sleuths.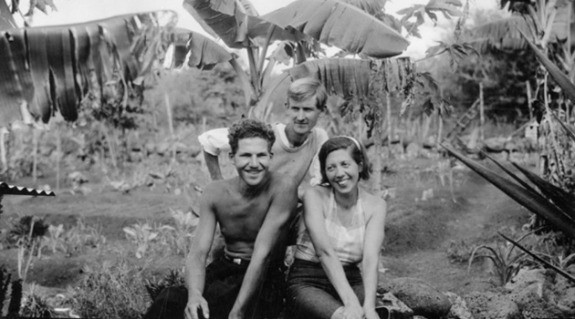 The documentary is a bizarre real-life drama of the 1930s told via vintage film footage, old letters and interviews. The still-unsolved mystery involved nine travelers, among them Galapagos pioneers including a contingent of German and Austrian eccentrics, on volcanic island known then and now as Floreana. Some of the travelers survived; others mysteriously disappeared. Voice-overs by Cate Blanchette and Diane Kruger, among others, help tell the story. Locals on Floreana and some family and acquaintances of the original nine are engaged to tell their personal stories. The film release will coincide with the 50th anniversary of the founding of the Charles Darwin Research Center.
Travelers today can dip into this local lore with a visit to Floreana Lave Lodge. This is a no-frills lodge with comfortably appointed eco accommodations and three meals daily included. Guests explore Floreana with naturalist guides who are well versed in the historical nuances of what elements of the mystery took place where. This includes passing by the site of where the island's first permanent inhabitant, the eccentric Dr. Ritter, lived and is buried. Arriving in 1926, this German physician believed that with a combination of exercise and the right vegetarian diet he would live to be 150 years old. He didn't, but his story is one of the many strange episodes that still abound on this remote island.
Floreana Lava Lodge is owned by a member of the Cruz family, one of the Floreana's oldest families and one who has their own family memories surrounding the mystery. A 2-night package at Floreana includes:
Two nights lodging
All meals
Touring and transportation
Rates:  From $875 per person, based on double occupancy
Photo credit:  Widniss & Wiggins PR