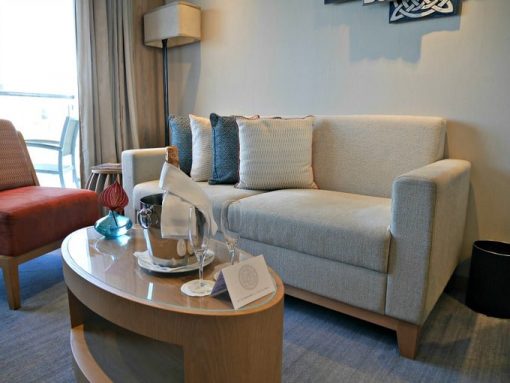 October is National Plan a Cruise Month, and with so many types of cruises to choose from, it's easy to get overwhelmed. Over the last couple of years, I've become a fan of Viking River Cruises and so I offer my 10 reasons why you should choose a river cruise for your next vacation.
A river cruise is relaxing. I enjoy travel as much as the next person, although perhaps not as much as my wife, but the time and effort getting from place to place are exhausting. With river cruising, you only have to unpack once, then enjoy the casual pace on board the ship. The whole river cruise experience is simple, from check-in and boarding to disembarkation – no fuss, no muss – everything is organized to help you relax from the minute you arrive at the ship.
River cruising is casual. I wear a suit and tie to work every day, and when I'm on vacation I don't want to. I want to kick back and be casual. Although some river cruises are a bit fancier than others, I appreciate that Viking River cruises has a relaxed dress code. Jeans and a polo shirt were just fine.
You still get pampered. Just because I don't want to dress up, doesn't mean that I don't appreciate a little pampering on my vacation. Attentive service, without going overboard and making me feel uncomfortable, small touches, thoughtful gestures, they're appreciated. The smaller size of river ships means the crew has time to get to know and pay attention to guest preferences.
There are no inside cabins on a river cruise. Even at the entry level, you'll get to enjoy the view. Some cabins have french balconies (a sliding glass door that let you look out) and others have full balconies with tables and chairs.
The cabins are nice and you may want to stay in on occasion. It's a great place to take a nap, one of my favorite things to do on vacation. If you have a balcony you can sit there and watch the scenery along the river. It's a great spot for napping as well. The television programming is extensive, so you won't have to miss a big game, and there is a good selection of movies and information about the ship and your ports of call.
The ship may be small, but it's still roomy. When you want to leave your cabin, there are places to sit inside and outside. Sit on top when the ship goes through the locks, or enjoy a cocktail and a view in the lounge. You won't feel cooped up.
Good food. Good food is important to me, but I don't want it to be weird or pretentious. I want meals well prepared and tasty. I will try something new occasionally, but I tend toward the more traditional menu selections. Viking River offers a variety of choices for all palates. I also like that I don't have to worry about making reservations, I can just show up during dinner hours as my schedule works out.
Interesting ports of call. I think most people select their cruise based on where it's going to go, so this is important. To be honest, some – maybe most – of the destinations would not be places I would think to visit. I don't do the travel planning in our household and don't research the destinations. Fortunately, my wife does, and then I get the benefit of enjoying the destinations her research turns up. Maybe I'll do more research for our next cruise.
Viking River cruises are mostly all-inclusive. I've been cruising for over 30 years and have seen cruising go from a nearly all-inclusive experience to being nickeled-and-dimed at every turn. I don't want to spend my vacation fending off staff trying to upsell me like they were vendors on the beach in Mexico. With Viking, your cruise price includes house wine and beer at meals (cocktails and drinks in the bar are extra, or you can buy a spirits package) and your tours in port. Gratuities for staff are not included, and you should budget for those.
Free wi-fi. I don't need to keep in touch with the office when I'm on vacation, but I do like to keep up with the Seattle sports teams. The wifi is strong enough to let me do that.
With dozens of river cruise itineraries in Europe and Asia, you'll get home and want to start planning your next one.
For Pinterest: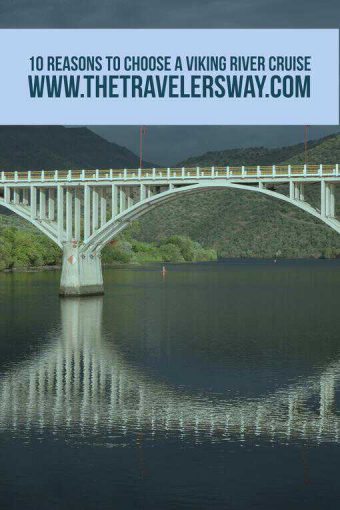 NOTE:  We've received complimentary sailings on Viking.
Anthony has found travel provides a healthy balance to his day job as a criminal defense attorney. Living on the periphery of blogging for years, he's now decided to flex his creative muscles with a little writing and photography of his own. Anthony's favorite travel destinations are the Caribbean, Italy, and Ireland.