Home to seven of the world's top theme parks, [easyazon_link identifier="1628871741″ locale="US" tag="thetravelersway-20″]Orlando[/easyazon_link], Florida, is the No. 1 family vacation destination, theme park capital of the world, and most visited destination in the United States.  An unparalleled mix of experiences create memories for visitors, including legendary theme parks from Disney, [easyazon_link identifier="1628090308″ locale="US" tag="thetravelersway-20″]Universal[/easyazon_link] and SeaWorld, an array of world-class water parks, entertainment venues, an award-winning food scene, shopping, sports and nightlife.
But theme parks and entertainment often come with a hefty price tag. Whether you're looking for ways to make Orlando a budget destination, or just want to have a few low-cost days to balance out the high price of theme park tickets, here are some ways to make Orlando fit into your budgets.
For $6 or less per person
For a relaxing afternoon in beautiful Winter Park, art lovers will enjoy the Albin Polasek Museum & Sculpture Gardens. The museum features one of America's most prominent sculptors of the 20th century and admission is $5 for adults, $4 for seniors, $3 for students, and free for children 12 and under.
Another popular spot for beautiful art is The Charles Hosmer Morse Museum of American Art, housing the world's most comprehensive collection of works by Louis Comfort Tiffany, including his famed leaded-glass lamps. Admission is $6 for adults, $5 for seniors, $1 for students and free for children under age 12. In addition to the regularly low cost, admission is free 4-8 p.m. on Fridays from November through April.
The Mennello Museum of American Art offers another diverse collection of sculptures and paintings, including contemporary American folk art and works by Earl Cunningham. Admission is $5 for adults, $4 for seniors and $1 for students and children age 6-18. The museum is free for children under 6 and for active military with ID.
For $10 or less per person
Kings Bowl Orlando is the perfect spot to eat, bowl or lounge in retro luxury. Prices are $6 before 6 p.m. and $7 after. All prices are per-person, per-game, and shoe rentals are $3 each.
For film buffs, the Enzian is Central Florida's only full-time alternative cinema, presenting independent and classic films as well as hosting annual film festivals and a variety of community events. General admission is $11, but only $9 for students, seniors and military with ID. The Enzian also offers a matinee before 6 p.m. for $9.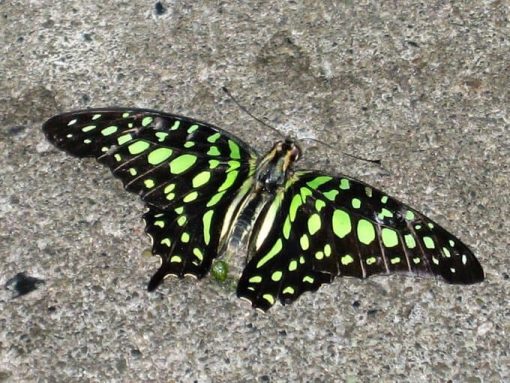 The whole family can enjoy Harry P. Leu Gardens, offering three miles of paved scenic walkways, a butterfly garden, bamboo gardens and a museum. Admission is $10 for adults, $3 for students ages 5 to 18 and free on the first Monday of every month.
Families will enjoy the Orlando Museum of Art, displaying local, national and international art work. The museum also features two discovery centers for children, devoted to interactive activities and educational programs. Admission is $10 for adults, $7 for seniors and $5 for children and students.
For a bit of exercise, West Orange Trail Bikes and Blades Co. offers hourly, daily and weekly road bike rentals for visitors to explore Central Florida's scenic trails, including the 22-mile West Orange Trail. Rentals start at $7 per hour, with hotel delivery and group bike tours available at an additional cost.
WhirlyDome brings the sport of WhirlyBall to Orlando, along with the latest games, activities and the new Bloodhound Brew Pub & Eatery. WhirlyBall, laser tag and race car simulator games are $8 per person.
For $15 or less per person
Pirate's Cove Adventure Golf offers two swash-buckling 18-hole miniature golf courses with price varying by location. At the Lake Buena Vista course, admission is $10.95 for adults and $9.95 for children ages 4-12, while admission at the International Drive location is $12.50 for adults and $11.50 for children.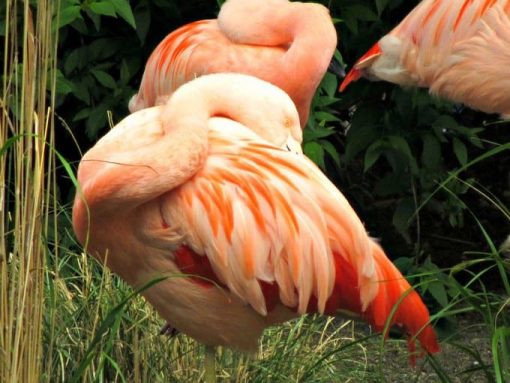 For a relaxed boat adventure, the Winter Park Scenic Boat Tour provides a relaxing narrated cruise through the lakes and canals of historic Winter Park, showcasing natural wildlife and mansions that line the waterways. Cruise prices are $12 for adults and $6 for children ages 2-11.
Guests can let loose with some laughs at SAK Comedy Lab as improv players take suggestions from the audience and create scenes. General Admission tickets range from $5-$12.
For $20 or less per person
Families can enjoy the Orlando Repertory Theater, presenting performances based on classical and contemporary children's literature. Admission is $20 for adults, $18 for seniors/students and $14 for children 17 and under.
Another family-friendly location is the Orlando Science Center, a hands-on science museum with educational exhibits, programs, giant screen films and planetarium shows. Admission is $19.95 for adults, $17.95 for seniors 55 and over/students and $13.95 for children ages 3-11. If have a membership in a science center in your home town, admission may be free with a reciprocal membership program.
Ripley's Believe It or Not! Orlando Odditorium invites visitors to explore the weirder side of things, from art to interactive exhibits in 16 galleries of the odd and unusual from around the world. Admission is $19.99 for adult and $12.99 for children ages 4-12. Tickets are $3 off when purchased online.
Children and adults alike can go wild at Crayola Experience with 25 hands-on activities.  More than 70,000 square feet of colorful adventures await at this new attraction located at the Florida Mall. Onsite admission is $22.99 while online tickets are $18.99.
Hollywood Drive-In Golf at [easyazon_link identifier="076156358X" locale="US" tag="thetravelersway-20″]Universal CityWalk Orlando[/easyazon_link] is Central Florida's newest and most outrageously themed miniature golf. The two state-of-the-art 18-hole courses, side by side, are each uniquely quirky and larger-than-life. Admission is $14.99 for adults and $12.99 for children ages 3-9.
Nature lovers may enjoy Canoeing and Kayaking at Wekiwa Springs, a charming way to discover the Wekiva River while experiencing the beautiful, untouched wonders of Florida. Prices are $19 for a 2 hour canoe or single kayak rental.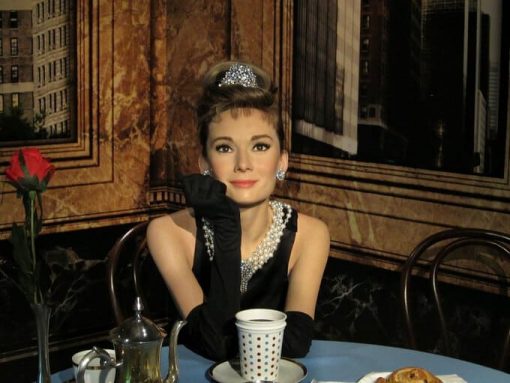 New to Orlando, Madame Tussauds at I-Drive 360 offers guests the chance to mingle with lifelike wax models of celebrities, historical figures and sports stars. Online prices are $20 for adults ages 12+ and $15 for children ages 3-12.
Also at I-Drive 360 is Sea Life Aquarium Orlando, featuring a 360-degree ocean tunnel, more than 5,000 creatures, a hands-on touch pool experience and more. Online prices are $20 for adults ages 12+ and $15 for children ages 3-12.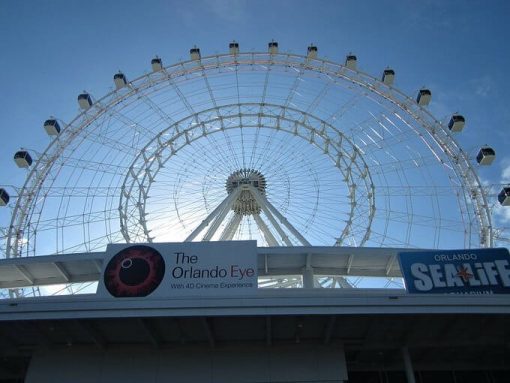 The Orlando Eye towers above the entire I-Drive 360 complex, taking guests to new heights. Admission, when purchased online prior to arrival, is $20 for adults and $15 for children, with discounted tickets for Florida Residents.
For $25 or less per person
Gatorland is one of Central Florida's oldest theme parks and wildlife preserves, with exhibits and entertainment focused around alligators and crocodiles. Discount tickets are just $22.99 for adults and $15.99 for children ages 3-12 (available through visitorlando.com).
Boggy Creek Airboat Ride offers a glimpse into the unaltered Central Florida wilderness while whisking across the water at 45mph. Discount tickets are $22.50 for adults and $17.50 for children ages 3-10.
Ocean wildlife lovers might like Island Boat Tours for the chance to spot herds of manatees, flocks of birds and dolphins as they cruise through the Indian River Lagoon. Discount tickets are $24.50 for adults, $23.50 for seniors and $20 for children ages 3-12.
Families can explore and indulge curiosity at WonderWorks, an amusement park for the mind, features over 100 interactive exhibits for all ages. Discount admission is $25.25 for adults and $20 for children ages 4-12 and seniors.
Pin this to your favorite Pinterest Boards.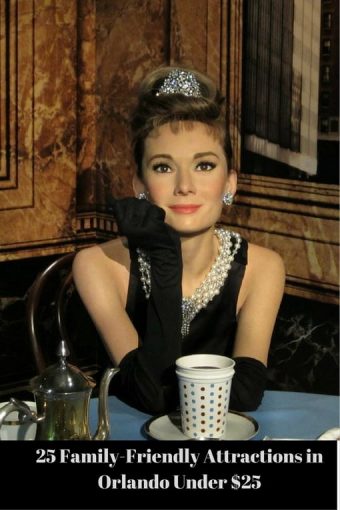 Mary Jo Manzanares is a founder and the editor-in-chief of The Traveler's Way, an online travel magazine proving informational and inspirational travel recommendations for curious Baby Boomer travelers. She has been a speaker at various industry events and has a personal travel blog at Traveling with MJ. When she's not traveling, Mary Jo likes lingering over a cup of coffee, wandering in a museum, sipping wine at a cafe, and sharing it all with friends and readers. Mary Jo's top travel destinations are Italy, Portugal, and the Caribbean.