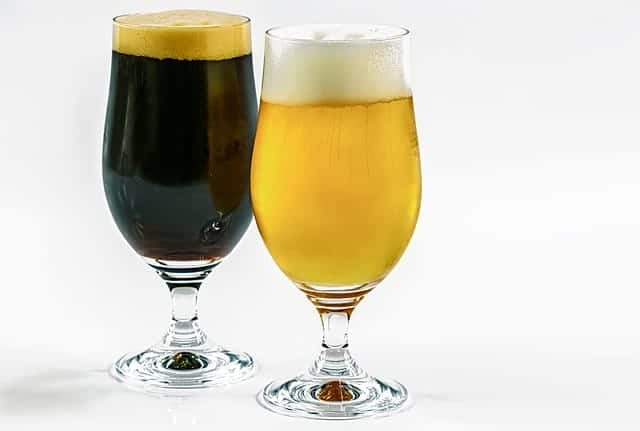 You may be familiar with the white-sand beaches, world-renowned museums, and 361 days of sunshine that the Florida gulf coast has to offer. But did you know that the craft beer scene in St. Pete/Clearwater rivals those of the country's most established beer towns? With more than 27 (and growing) independent breweries making up the St. Pete/Clearwater Craft Beer Trail, called the Gulp Coast Trail, beer lovers will have plenty to round out a perfect vacation. The trail runs from Tarpon Springs to Gulfport (an hour's drive) and includes the oldest craft brewery (Dunedin Brewery) in Florida to some of the youngest (Crooked Thumb). There's an abundance of brews for every palate preference.
Wander the trail and stumble upon an array of small, independent breweries crafting fresh artisanal beers unavailable anywhere else. Sample brews on the spot, take a tour, chat with the brewer, or take a growler to go.  Most breweries are small, family-owned businesses with little or no distribution aside from the tasting rooms that welcome visitors with open arms. Find variety from hole-in-the-wall breweries to sophisticated craft beer meccas.
A few highlights:
3 Daughters Brewery – Find bold, innovative beers at this locally cultivated brewery headquartered on the edge of the Warehouse Arts District and the Grand Central District in St. Pete. The Vibe:  A spacious, modern tasting room (look for the handprints of the owner's three daughters on the bar) opens up to a large warehouse area featuring a myriad of games, plus live music and food trucks on the weekends.  The Tastes:  Beach Blonde ale, Rod Bender red ale, Bimini Twist IPA, and Summer Storm oatmeal stout, plus an on-going rotation of specialty brews that can only be found in the tasting room. Read more reviews here.
Dunedin Brewery – Dunedin is Florida's oldest microbrewery and features dining and live music. Fermenters and mash tons loom over the airy bar/dining area. Take a $5 tour and you'll come away with a souvenir glass. The Vibe: Laid back Florida with a Scottish touch. The Tastes:  Biere de Cafe, a Brown Ale with locally roasted coffee and chocolate, dark and creamy Nitro Stout, Apricot Peach Ale (the most popular choice). Read more reviews here.
7venth Sun Brewery – A short walk from the Dunedin Brewery, this tiny brewery has a small tasting room, storefront, and outdoor patio. It has a stellar reputation for small-batch IPA's, oak-aged sour beer and spirit barrel-aged beers. Bartenders offer on-the-spot beer instruction and tours. Tours are free, anytime. The Vibe:  Cozy, warm and (dog) friendly. The Tastes:  An ever-changing roster includes Funky Buddha Porter, Mangrove, and Belge Brune. Read more reviews here.
Barely Mow Brewing Company – This small tavern in Largo with 14 taps features a rotating lineup of house-made IPA's, Porters and stouts, along with American craft beers, mostly from Florida breweries. Take a free tour – all you need to do is ask. The Vibe:  Casual, warm American pub. The Tastes:  Quackalope IPA, Grapefruit Pale Ale, Passion Fruit Blonde. Read more reviews here.
Cycle Brewing – This brewery, the first in downtown St. Petersburg, was an instant hit. It comprises a long narrow storefront, with the brewhouse in back and tasting room up front. It offers world-class beers with 12 rotating taps listed on a chalkboard. Tuesdays bring $4 pints. Call ahead for a tour and grab one of their cool T-shirts while you're at it. The Vibe:  Downtown hipster with sidewalk seating. The Tastes:  Fixie Session IPA or Cream and Sugar, Please coffee porter (made with Mazzaro's coffee). Read more reviews here.
Green Bench Brewing Co. – Housed in a 1926 red brick garage just a short walk from Tropicana Field, this tribute to small-batch beers gets its name from St. Pete's lesser-known label – City of Green Benches. A 1,500 square ft., 12-tap tasting room features an expansive view of the 15-barrel brewhouse and opens onto a family-friendly outdoor beer garden. The atmosphere evokes St. Pete history and a handcrafted aesthetic, in keeping with the beer. Take a free tour on Saturdays. The Vibe:  A cozy, hand-crafted look matches the hand-crafted beers. The tastes:  Green Bench IPA, their "benchmark" beer, Maximo, Skyway Wheat. Read more reviews here.
Spend time at any of the tasting rooms in St. Pete/Clearwater and you'll also get a taste of the area's signature style craft beer: Florida Weisse, a Berliner Weisse-style beer (tart, low-alcohol, highly carbonated) given a unique spin by local brewers during the fermentation process through the addition of fresh fruits like key lime, raspberry, mango, dragon fruit, pineapple and passion fruit.
After a day of sampling local favorites, pair a day of drinking with a night of dabbling in St. Pete/Clearwater's emerging food scene.
Disclosure:  The post contains affiliate links. If you click through and make a purchase or get further information, it may result in a small commission coming our way. Your support of the site is greatly appreciated.
Pin this to your favorite Pinterest boards.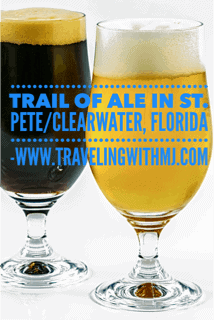 Anthony has found travel provides a healthy balance to his day job as a criminal defense attorney. Living on the periphery of blogging for years, he's now decided to flex his creative muscles with a little writing and photography of his own. Anthony's favorite travel destinations are the Caribbean, Italy, and Ireland.