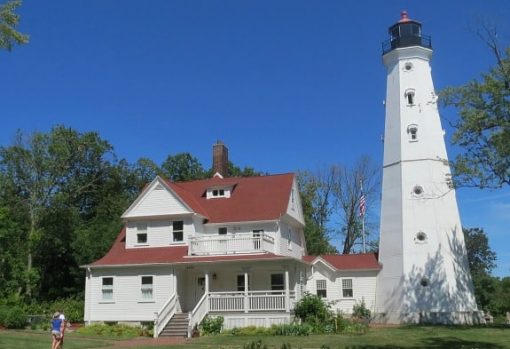 Say the word Milwaukee and I bet you picture a foamy glass of beer. Understandably so, as Milwaukee was home to the Pabst, Blatz, Schlitz and Miller Brewing Companies garnering its nickname, "the city that beer built".  Yet despite its long-standing connection to the malted beverage, this Wisconsin city is a family destination.
Beyond traditional family attractions like the Milwaukee County Zoo, Betty Brinn Children's Museum, or rooting for the home-team Brewer's at Miller Park, Milwaukee invites guests to experience something new.
Located on the western shore of Lake Michigan, Milwaukee has a rich maritime past. History and nautical buffs alike will enjoy North Point Lighthouse. Beginning in 1855, this Historic Landmark served to protect and guide ships maneuvering the Lake's waterway.  Open to the public for tours, guests can not only climb the 74-foot light tower for a 360 degree view, but tour the Keeper's Quarters and Museum displaying artifacts, exhibits and artwork.
The Lighthouse is located within Lake Park, the first public park in the city. Designed by Frederick Law Olmstead, the same architect as New York's Central Park, Lake Park stretches along Lake Michigan from North Point and beyond the Milwaukee Art Museum. The park provides 138-acres of  recreational walking trails and bike paths, open meadows and scenic views for picnics and relaxation.
The Milwaukee Art Museum is perhaps one of the most famous architectural buildings in the city, known for its famous wings that extend the length of a Boeing 747. Guests will want to time their visit to watch as they "flap" and retract into the building at noon. Museum admission is free for children under 12 and a free app provides fun for the whole family through scavenger hunts and art "selfie" areas.  If you still can't get the kids excited about visiting the Art Museum, tell them it was featured in [easyazon_link identifier="B0085OFBFC" locale="US" tag="thetravelersway-20″]Transformers[/easyazon_link] the movie.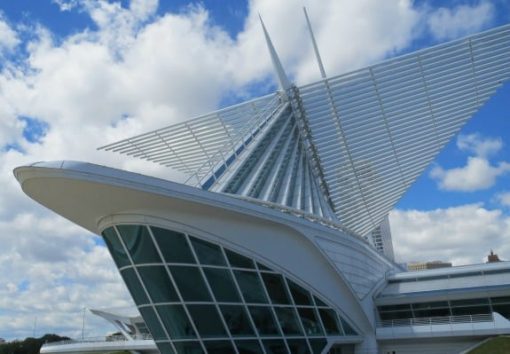 Shopping and dining go hand in hand at The Milwaukee Public Market. With a variety of artisanal and ethnic products, and freshly prepared foods for dine-in or carry out, the market offers something for every taste bud. Cooking Classes taught by different chefs are offered at The Market for a true hands on experience, advance registration required. Let Milwaukee Food & City Tours lead a walking food tour through ethnic and historic neighborhoods. From Milwaukee style pizza with its cracker thin crust to a bakery so popular customers line up out the door, each stop provides not only the tastes but the flavor and traditions of the area.
For older children and James Bond fans, intrigue and dining are rolled into one at the original Safe-House Spy Restaurant. Part of the fun is not only finding the restaurant located in an unassuming alley behind a door labelled "International Exports, Ltd", but revealing the password to gain entrance. Once inside, a world of global intrigue, including two-way mirrors and hidden passages are yours to uncover, which you are encouraged to do while you wait for your table. (Reservations only accepted for groups of over 12). Fortunately, there is no shortage of spy gadgets, espionage artifacts or pop culture displays to explore as items have been collected since Safe-House opened in 1966. While "Agents in Training" are encouraged during daylight hours, "spys" under the age of 21 are not allowed in the restaurant after 8pm nightly.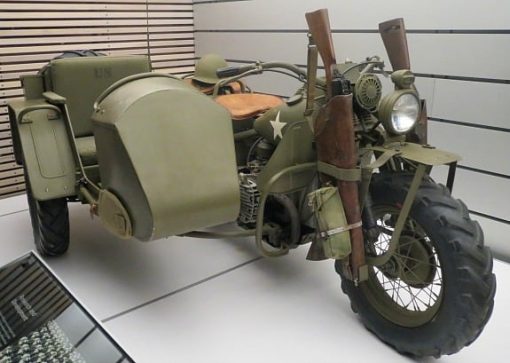 You don't have to be a HOG lover to enjoy the Harley-Davidson Museum. On display is the very first motorcycle built in the garage behind Davidson's Milwaukee home, those used to aid soldiers in combat and every model leading up to the bikes of today. There are many interactive exhibits and Discovery Drawers filled with vintage toys to keep the younger crowd interested. Test your motorcycle and computer skills through Evel Knievel's Challenge and the Build-a-Bike virtual shop.
What about those breweries? Sprecher Brewery offers a family friendly tour of their facility with brief lesson on the brewing process. Ever wonder why Wisconsin has such contented cows?  The secret lies in how the fermented hops from the Brewery are disposed of, or should I say recycled. A limited number of tastings are included with the tour for adult visitors. Yet, it soon became obvious there was nothing for the young guest to do once the tour was over. In an attempt to right the wrong, Sprecher began manufacturing and offering unlimited tastings of their soft drinks for all guests. The root beer is the most popular, and in fact, according to Sprecher's records, outsells their beer.
As vintage commercials suggested, it may be the "beer that made Milwaukee famous", but a visit to any of these attractions are guaranteed to instill memories for your family long after the beer taste is gone.
Pin this to your favorite Pinterest travel boards.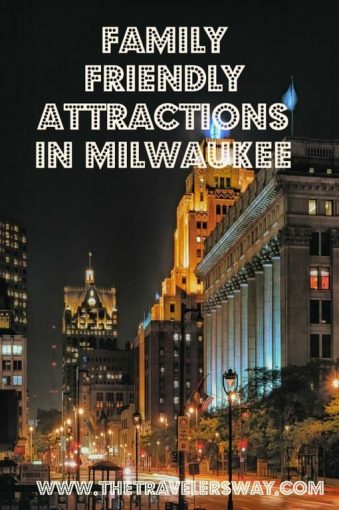 Disclosure: The author was a guest of Visit Milwaukee for the purpose of a review.
Photo Credits: J. Ingersoll
Having been transplanted numerous times, I have learned to explore the sites around our new found hometown, uncovering hidden gems and attractions. When vacation time rolls around, I enjoy traveling with my family and the occasional weekend escape with my husband, coming home to share our travel experiences with others. You can follow me on Twitter @JAIngersoll. My top three destinations are Walt Disney World Resort, the Midwest and any beach I can walk along.