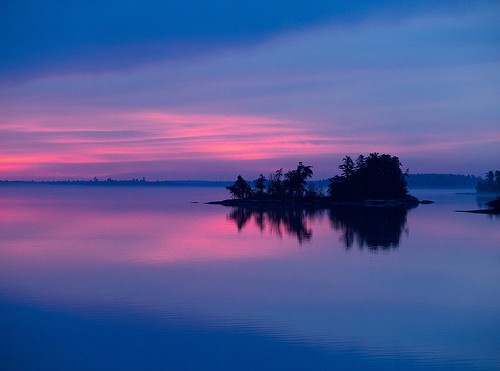 Minnesota's natural wonders range from moments of quiet awe to outsize thrills. While crowds fill the parking lots at the nation's best-known
national parks
, a growing number of travelers in the know are discovering why Minnesota is one of the best places in the country to enjoy an outdoor vacation.
Here are eight Natural Wonders of Minnesota:
Boundary Waters Canoe Area Wilderness – Minnesota's beloved Boundary Waters Canoe Area Wilderness (BWCAW) is the biggest wilderness east of the Rockies, with 1.3 million acres and a network of 1,200 lakes and 1,500 miles of canoe routes connected by streams and portages. The BWCAW is one of National Geographic Traveler magazine's "50 Places of a Lifetime."
Lake of the Woods and the Northwest Angle – The nation's seventh-largest lake stretches across the Canadian border, cutting off a tiny slice of America — the Northwest Angle — the northern most point in the U.S., from land access to the rest of the country. Lake of the Woods offers world-class fishing, in quiet isolation.
Voyageurs National Park – In Voyageurs National Park, water is the primary form of transportation. There are no roads, so travelers traverse the four large lakes and 26 interior lakes that cover 40 percent of the park itself.  Also straddling the Minnesota-Canadian border, this remote 218,000 acre national park is the perfect "two-nation vacation," and largest freshwater-based national park.
The North Shore of Lake Superior – The world's largest freshwater lake (by volume) stretches to the horizon. Hike to the crests of the bluffs along it, following the flow of rivers that still carve cliffs and gullies on its edge.
Headwaters of Mississippi – More than 2,500 miles north of its mile-wide mouth in the Gulf of Mexico, the great Mississippi River starts at Itasca State Park as a stream tumbling over a few rocks, easily crossed on foot.
Northern Tallgrass Prairie National Wildlife Refuge – Tallgrass prairie once covered 25 million acres. The refuge preserves about 5,000 acres of the tiny fraction that now remains. Native grasses up to 6 feet tall wave on the rolling hills.
Forestville/Mystery Cave State Park – Thirteen miles of caverns wind underneath the farmland of southern Minnesota, lined with stalactites, stalagmites, colorful rock formations and pools of water. Forestville/Mystery Cave State Park is among Minnesota's 75 state parks and recreation areas.
Minnehaha Falls – This urban natural wonder, a roaring 53-foot waterfall in a quiet urban neighborhood in the Twin Cities, inspired Henry Wadsworth Longfellow, sight unseen, to write The Song of Hiawatha.
Pin this to your relevant travel boards and keep this info handy.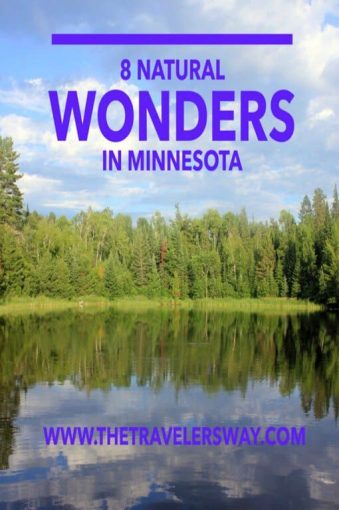 Photo credit: jck_photos
Anthony has found travel provides a healthy balance to his day job as a criminal defense attorney. Living on the periphery of blogging for years, he's now decided to flex his creative muscles with a little writing and photography of his own. Anthony's favorite travel destinations are the Caribbean, Italy, and Ireland.