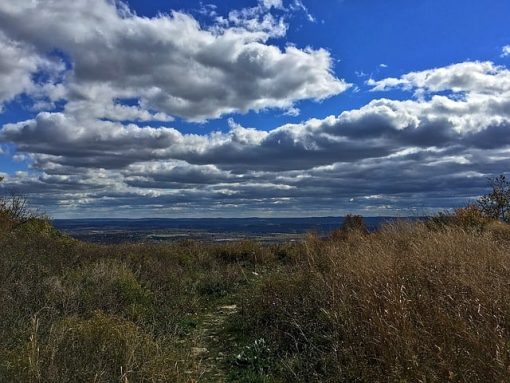 Last year's centennial celebration of the
brought about a resurgence in visiting the national treasures.
If you're visiting
, you most likely know about the unspoiled beauty of Cumberland Island National Seashore and the Chattahoochee River National Recreation Area. But there are several lesser-known NPS locations that are worth the visit.
Do you know about these National Historic Sites?
Andersonville National Historic Site (near Americus) – Tour the historic Civil War prison site and Andersonville National Cemetery, where veterans are still being buried. The on-site National Prisoner of War Museum pays tribute to prisoners of all American wars.
Jimmy Carter National Historic Site (Plains) – Tour the boyhood farm, the Plains High School Museum and Visitors Center, the Plains train depot and other points of interest in the 39th president's hometown.
Martin Luther King Jr. National Historic Site (Atlanta) – Tour King's birth home, Historic Ebenezer Baptist Church and the King Center, where and were laid to rest.
Or these National Heritage Areas
Arabia Mountain National Heritage Area (east of ) – Explore granite "mountains" (actually monadnocks), wetlands and forests, a nearby monastery, and numerous other historic structures and exhibits. Plan to spend at least a day learning about the cultures that have populated the area, hiking or biking trails, and discovering the natural and cultural secrets that make this region truly amazing.
Augusta Canal National Heritage Area (Augusta) – What once played a role in both the and Augusta's once-booming textile trade is now a recreational corridor with easy access for paddlers and a tow path that can be used for hiking, biking, and fishing. Take a guided boat tour to learn more about the importance of the Augusta Canal in the area's history.
Appalachian National Scenic Trail has its southern terminus at Springer Mountain within the Chattahoochee National Forest. Even if you never leave north Georgia, the "AT" will lead past waterfalls, through deep, green forests and to the peaks of some of the state's tallest mountains.
Trail of Tears National Historic Trail, starting at the New Echota State Historic Site (Calhoun) commemorates the forced removal of members of the Five Civilized Tribes to beginning in 1838. Historic sites along the way include the homes of wealthy Cherokee leaders and the assembly points and gravesites that bear witness to the tragic mass relocation.
Fort Frederica on – Learn about the battle between and for contested lands between Florida and Georgia. Explore the museum, visitor's center, and archaeological site to learn more about this 18th-century outpost.
Fort Pulaski National Historic Monument (Cockspur Island between Savannah and Tybee Island) –  See the earthen forts that became obsolete during the Civil War, the moat that once protected the fort, the damage from Union bombardment, the Cockspur Island Lighthouse and interesting exhibits detailing the island's history.
Ocmulgee National Monument (Macon) – See huge burial mounds constructed by the Mississippian culture around 1000 A.D. Explore the exhibits, hike the trails and learn about a place that's been occupied continuously for 17,000 years.
Chickamauga and Chattanooga National Military Park (Fort Oglethorpe) – See markers and monuments that tell the story of the Battle of Chickamauga, and learn why the Confederate's eventual loss here foretold the end of the Civil War.
Kennesaw Mountain National Battlefield Park (Marietta) – Explore three battlefields with interpretive trails, a visitor center, preserved earthworks and a memorable view from the top of Kennesaw Mountain.
Gullah Geechee Cultural Heritage Corridor – The Gullah/Geechee culture, originating with West African slaves brought to coastal North and South Carolina, Georgia and northern Florida, can be seen in unique communities that this cultural heritage corridor is meant to preserve. Keep your eyes open as you travel the Georgia Coast for remnants of this distinct and colorful culture.
Do you have a favorite National Park Service site in Georgia?
For Pinterest:
Disclosure:   This post contains affiliate links. If you click through for more information or make a purchase, it may result in a small commission coming our way at no additional expense to you. Doing so helps support this site and we thank you.
Anthony Manzanares | Anthony has found travel provides a healthy balance to his day job as a criminal defense attorney. Living on the periphery of blogging for years, he's now decided to flex his creative muscles with a little writing and photography of his own. Anthony's favorite travel destinations are the Caribbean, Italy, and Ireland.