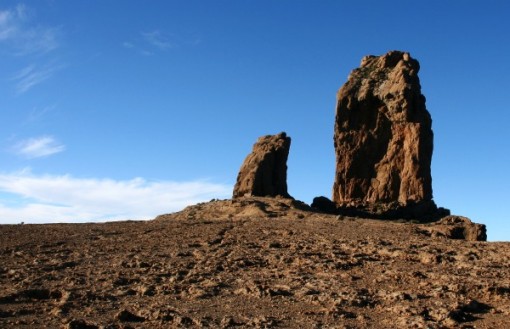 When it was disclosed that Prince William and Kate were off enjoying their honeymoon at a private  villa on an island in the Indian Ocean, island vacations became an overnight sensation.  Being curious, I too began investigating, searching for island destinations that might be worthy of a royal couple.  Like Christopher Columbus before me, I have discovered The Canary Islands.
A group of seven islands located off the coast of Spain, The Canary Islands provide tropical vacations with European flair.  Known for their constant springlike weather (64-75F), this might seem like a remote destination, but it's a mere two hour jaunt from the Iberian Peninsula or four hours from most major European cities.
Gran Canaria is one of those seven islands and it is often referred to as a miniature continent because of its diverse mix of leisure activities and beaches along with the cosmopolitan experiences of fine lodging and dining.  With all it has to offer, from simplicity to luxury, Gran Canaria is an ideal honeymoon destination.
Las Palmas de Gran Canaria is the capital city, and the place to be for the best of city life. Visitors can wander the historic streets where Christopher Columbus planned his voyage, and explore Casa de Colon, or Columbus House as it is so often called, a museum devoted to the role that the Canary Islands played in the discovery of the New World.  Las Palmas is also full of hot spots for shopping and dining, and offers a very active nightlife.
Visitors wanting a quieter stay, closer to nature, may want to venture to the western half of the island and the Biosphere Reserve.  This is the place to spend a day on the golden sand beaches or in the crystal clear waters.  When you're ready for a little exercise, take a hike along the restored "royal paths" that lead through historic villages and points of interest.  For a romantic  adventure, climb to the Roque Nublo, an enormous rock and the highest point of the island (in photo above); it's the perfect spot to watch the sunset and a fitting end to a romantic day.
For an unusual adventure, try a camel expedition through the Maspalomas Natural Dune Reserve.  You get to sit right on top of those fascinating beasts as they take you across the sand.  It's a little pseudo-desert adventure that will make you forget how close you are to the sea.
Divers may enjoy Las Canteras Beach in the north portion of Gran Canaria.  It has a natural barrier reef of compacted sandstone, creating a gigantic aquarium.  Since divers are protected from the waves, this makes a good spot for beginners.  Advanced divers can head to Galdar, and a labyrinth of openings and underwater caves.
Marine lovers will be charmed to know that of the 87 known species of dolphins in the world, 29 are found in the waters around Gran Canaria.  Take a tour to see the graceful mammals as their playtime puts on a show for spectators.
The Canary Islands provide the perfect setting for a honeymoon, but are also a popular family holiday destination.
Photo credit:  J Toledo via flickr
NOTE:  This post was sponsored by Direct Holidays; the opinions expressed are those of the author.
Having been transplanted numerous times, I have learned to explore the sites around our new found hometown, uncovering hidden gems and attractions. When vacation time rolls around, I enjoy traveling with my family and the occasional weekend escape with my husband, coming home to share our travel experiences with others. You can follow me on Twitter @JAIngersoll. My top three destinations are Walt Disney World Resort, the Midwest and any beach I can walk along.