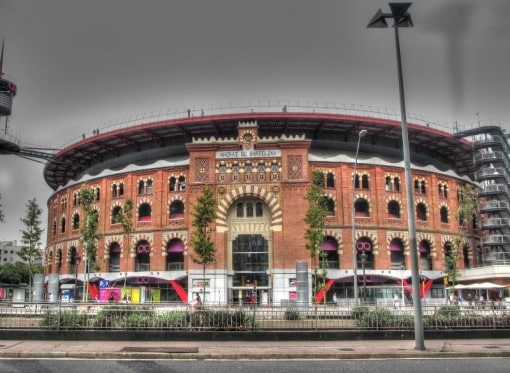 It may still look like the bullring that it was in a previous life, but the Arenas de Barcelona is now a shopping and business complex near the Placa d'Espanya. Bull fighting was never popular in Barcelona, and it was banned completely in 2012, so for much of its life, this bull ring sat empty before plans were made to turn it into its current use.
The red brick exterior  and original facade mostly remains intact. Inside is six floors of modern shopping, restaurants and bars, and a multi-screen movie theater. The restaurants on the rooftop terrace can be reached via a series of escalators offer great views of the surrounding area in addition to a variety of dining styles, ranging from casual to fine dining.
Photo credit:  Mary Jo Manzanares
What I love about traveling is that you can learn about new cultures, explore new places, taste their food and get the chance to meet exciting and interesting people. I love going to the beach. I want to go to places that have snow since we have a tropical weather here. I always wonder what it feels like!