The construction of the Gothic-styled Cathedral of Our Lady, a Roman Catholic cathedral that is a centerpiece of Antwerp, Belgium, was started in the middle of the 14th century, although not completed until 1518. It features exemplary Gothic architecture, yet also blends well with the ornate Baroque architecture of the rest of the city.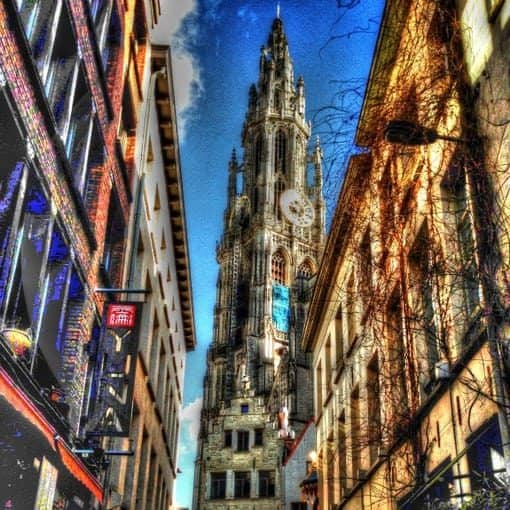 The interior of the cathedral is ornately decorated and full of art treasures. The main sanctuary, as well as the smaller worship areas surrounding the main worship area, are full of art, some impressive and significant, other more local and traditionally focused. You'll find the works of Belgian painter, Peter Rubens, including his masterpieces Raising of the Cross and the Assumption of the Virgin Mary.
The Cathedral is open for traditional worship services and is also open for visitors to tour and observe the artwork for a fee (about $6.50, depending on exchange rate).
The Cathedral of Our Lady is on the list of UNESCO World Heritage Sites.
What I love about traveling is that you can learn about new cultures, explore new places, taste their food and get the chance to meet exciting and interesting people. I love going to the beach. I want to go to places that have snow since we have a tropical weather here. I always wonder what it feels like!