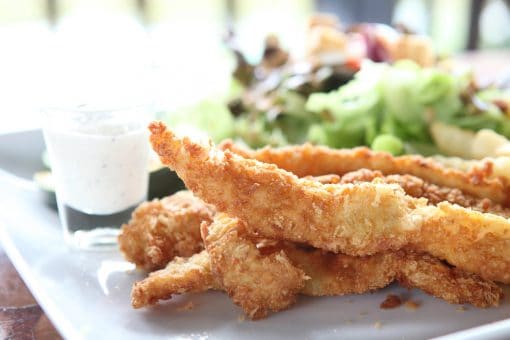 When it comes to history, London is rich in it. When it comes to food, though, London is widely considered to be a poor option. It's certainly a stereotypical view that British cuisine is fairly limited, when in fact, the array of different cultures and subsequent cuisines in London, in particular, give it a comprehensive selection of food to eat should you visit England's capital.
British cuisine is generally vast, too, from hearty and warming winter dishes to light summer salads. The options are extensive, and, as stated, the multi-cultural aspect of the city means that you can eat some of the best food from around the world. Ultimately, it's about doing your homework and finding the best-rated establishments, although there are some hidden gems throughout the city too. Start your research with these tips on London hashtags to follow on Instagram.
After a day of touring the sights and shopping in Oxford Street, food is probably needed. So, to help you find the best dishes to eat while you're in London, here's a look at the British food worth trying in one of the world's greatest city's.
Fish and Chips
This isn't original at all, but fish and chips is a must-try when you visit the UK, let alone London. It's a dish most people want to try when visiting the country, let alone the city, but it pays to do your research and eat at one of the better-known establishments. There's certainly good and bad fish and chips throughout the city, although Shoreditch and Camden have an array of excellent choices. Don't forget to try the mushy peas, by the way!
Sunday roast with Yorkshire pudding
It is probably best enjoyed in Yorkshire and done well in London. There's nothing better than finding a warm pub, settling down with a book or the latest DC Superhero games, and tucking into a lovely Sunday roast with Yorkshire pudding. It's almost a tradition to have a roast on a Sunday in the UK, which is why it's worth trying this traditional classic. Whether you're a beef, chicken, pork, lamb, or turkey lover, you'll love this hearty dish, which is essentially Great Britain on a plate.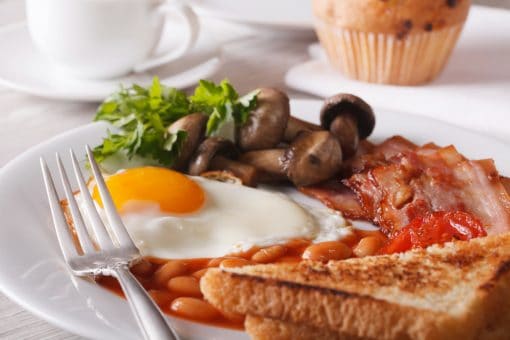 Full English breakfast
A mighty dish that is capable of keeping you sustained well into your evening meal, a full English breakfast features the likes of sausages, eggs, mushrooms, tomatoes, mushrooms, black pudding, potatoes, and toast, and can be enjoyed throughout the city. If you prefer a lighter start to the day, though, then this is probably one to avoid.
Pie and mash
Just about as London as it gets, pie and mash is an adored dish throughout the city. There's an array of pies to choose from beyond the usual steak and kidney or pork pies, with numerous independent pie shops popping up all over the city. The Windmill Mayfair is a solid option, although you can find top quality pies in every corner of the city, serving up the deliciously creamy mash and lashings of gravy. Simple but stunning.
One for the dessert lovers among us, Eton mess is a delicious treat named after the prestigious boys' school of the same name. Featuring crushed meringue, cream, and strawberries, it's the perfect dessert to end on. The National Café and The National Gallery are solid options, although you can find it all over London.
Curry
Thanks to the cultural influence throughout the city, London serves up some of the best curries globally, with some of them even claiming to be British. The solid options for curry are endless, although Amrutha Lounge and Kricket Soho are worth a visit.
Pin to your favorite travel and food board!
The Travelers Way occasionally accepts guest posts from fellow travel bloggers, friends within the travel industry, and as advertorial content.