Themed travel has become popular with travelers in the past few years, and England provides a couple of lovable characters around which to theme your next visit.
Bridget Jones
Helen Fielding's hopeless romantic character, Bridget Jones, returns in a third book, Mad About the Boy, released earlier this month. She's still single and looking for love, but now in her 40s you may find her a bit more relatable. And she's got some fabulous recommendations for ladies looking to relax with their gal pals.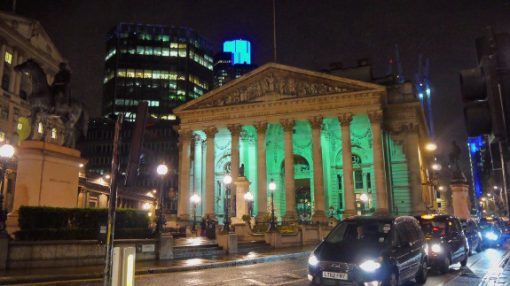 Where to stay
Re-inject some va-va-voom with a stay at DoubleTree by Hilton Hotel & Spa Chester, which offers a Friday Girls' Night In package. This good old-fashioned girly sleepover includes a beauty treatment (choose from an Express Manicure or Pedicure by Jessica or a Tension Release Back, Neck & Shoulder Massage), sparkling wine, chocolates and a selection of chick flicks, including of course, Bridget Jones' Diary. Even better, Saturday morning offers the chance to unwind and enjoy a dip in the onsite Jacuzzi and thermal suites. Package starts at $190 per person.
Outside of the capital, Stoke Park took a starring role in the film as the spot where Daniel Cleaver whisked a rather windswept Bridget away for a much longed-for mini break in the country.  After an eventful afternoon's rowing, filmed on the Club's glistening lake, the couple retire to the Club's grand Pennsylvania Suite. Those looking to relive the romance can book Stoke Park's 'Bridget Jones Mini Break' package. The stay includes one night's accommodation in a Mansion or Pavilion Room, a bottle of chilled chardonnay, a three course dinner, beauty treatment and Bridget Jones's Diary DVD to take home. Package starts from $784 per room, double.
What to Do
If, like Bridget, you are forever resolving to lose that stubborn 20 pounds, forget the gym and try to find success by crunching iron at a hard-core boot camp. Grueling exercise and guaranteed inch loss is promised at boot camps run by Wild Fitness on the Isle of Wight. The 3-day Energizer course is held at Northcourt, a beautiful old English manor with quirky, wild trimmings – the ultimate escape for a British Wild Fitness experience, including three group training sessions per day, practical workshops and series of stress-busting activities. All this is accompanied by fresh, home-grown cuisine and lodgings at Northcourt Manor. Package costs start at $1160 per person, double and $1497 per person, single.
If that sounds too tasking, how about of spot of spiritual healing? You don't need to don a backpack and head for the Far East to find yourself. In Gloucestershire visitors can enroll in a three-night Open to The Goddess workshop. Guide Anna Ziman aims to help all women in the group uncover their real selves. The sessions take place at various locations in England, from Norfolk to The Forest of Dean. It might sound slow-paced, but this is stirring business – the idea being that it teaches guests to bring new powers into their everyday life. Prices vary, depending on venue.
Incurable romantics will, no doubt, want to recreate that wonderful moment when Colin Firth kisses Renee Zellweger in the snow. This scene was filmed outside the Royal Exchange, Cornhill, across the road from the Bank of England. Brit Movie Tours offer a London Film Locations and TV Walking Tour taking in some of mentioned locations. Tours run on Fridays at 10:30.
Syon House took the prize home for Best Supporting Architecture as the backdrop to the Darcy's anniversary party. The property is home to the Duke of Northumberland and features 30-acres of gardens within a 200-acre park transformed by Capability Brown and a stunning domed conservatory designed by Charles Fowler in the 1820s.  A real set-jetting hotspot, Syon House has appeared in a host of other films including, Gosford Park, The Madness of King George, The Wings of the Dove, Emma and The Avengers.
Where to Shop
Go in search of the perfect Little Black Dress and all-important big knickers at Oxfordshire's Bicester Village, an hour by train from the London station of Marylebone. Here, you'll find Alexander McQueen, Paul Smith, Burberry and Vivienne Westwood, as well as niche English labels and international designers – with stock constantly updated – at a minimum discount of 30% on the original price.
For that "so bad it's good" Mark Darcy-inspired Christmas jumper, check out London's Beyond Retro on Brick Lane. Each year this vintage institution celebrates the festive season with an array of classic yuletide garments and winter warmers. Jumpers start at $23.
Where to Party
When you've had a day that calls for Vodka and Chaka Khan, England's nightlife reigns supreme. Manchester is well known for its party scene. Head to the Northern Quarter, where you'll find some of the best independent bars and traditional pubs around as well as a host of live music venues. For an experience like no other check out Common, a bar on Edge Street that hosts regular DJ nights and exhibitions.
Bond, James Bond
The latest James Bond novel, Solo, bring him – and you – into 1960s England. While Bond's adventures have him globetrotting the world, you can enjoy a few of is favorite at-home spots.
Where to Stay
Tucked away behind the grand Georgian facades of Mayfair lies the small but perfectly formed DUKES hotel. It's a truly English affair with the equally small but charming DUKES Bar, world renowned for its martinis and cocktails. This was James Bond creator Sir Ian Fleming's martini bar of choice, making it the best place to learn how to make martinis that James Bond would be proud to drink.
Barman Alessandro Palazzi is a cocktail connoisseur and will teach you how to make the perfect martini, along with other classic tipples, while filling you in on the story behind each cocktail. After you've picked up a few tricks of the trade, you'll be able to mix your own martini – shaken not stirred, of course.
What to Do
View an exhibition of 50 iconic James Bond vehicles – the largest of its kind staged anywhere in the world – at the National Motor Museum at Beaulieu.  Extended until January 5, 2014 due to popular demand, Bond in Motion features a range of vehicles that have appeared in Bond films over the years. Vehicles include Goldfinger performers, 964 Aston Martin DB5 and the 1937 Phantom lll Rolls-Royce, the Lotus Esprit S1 nicknamed 'Wet Nellie' from The Spy Who Loved Me, the Bede Acrostar jet flown in Octopussy, the BMW 750iL from Tomorrow Never Dies, and the original Parahawk (powered parachute) which starred in The World Is Not Enough.  Admission is $28 for adults, $17 children.
If you want to be shaken and stirred, try a thrill ride on a speed boat down the Thames on the London RIB Bond Experience.  Power straight through the heart of London along the world's most famous river whilst strapped into a twin engine 245hp  speedboat. The trained guides will reveal fascinating facts and anecdotes about MI5 and MI6 as you speed by the real life HQ of the British Secret Service. There'll be just enough time to catch your breath after roaring down to the O2 Arena before weaving your way back to a soundtrack of classic Bond music.
How well do you think you'd do on Her Majesty's Secret Service? You can have a taste of the spy life yourself at New Spy HQ in the small town of Milton Keynes in Buckinghamshire. Courses of various lengths for various ages include learning how to use hidden camera and bugging equipment, how to protect a VIP in a protection scenario, unarmed combat, axe throwing, how to use a pistol, fire machine guns and sniper rifles and taking part in all-out laser tag games. Available for families, groups and corporates.
For a more sedate look at Bond, head to the Royal Navy Museum in Plymouth. Sir Ian Fleming was a British Naval Intelligence Officer himself. You can gain insight into his life and into the fascinating history of the Royal Navy at the largest naval base in Western Europe.
Photo credit:  Duncan Harris via flickr
Mary Jo Manzanares is a founder and the editor-in-chief of The Traveler's Way, an online travel magazine proving informational and inspirational travel recommendations for curious Baby Boomer travelers. She has been a speaker at various industry events and has a personal travel blog at Traveling with MJ. When she's not traveling, Mary Jo likes lingering over a cup of coffee, wandering in a museum, sipping wine at a cafe, and sharing it all with friends and readers. Mary Jo's top travel destinations are Italy, Portugal, and the Caribbean.