Coming this spring, two of the fashion world's most celebrated designers, the late Coco Chanel and Karl Lagerfeld, will be subject of two exhibitions at the Hamburg, Germany, Kunsthalle museum and the city's Museum of Applied Arts.
Karl Lagerfeld
With the exhibition "Feuerbach's Muses – Lagerfeld's Models", Hamburg's Kunsthalle art museum is presenting a double exhibition focusing on the beauty, eroticism, and the allure of muses and models.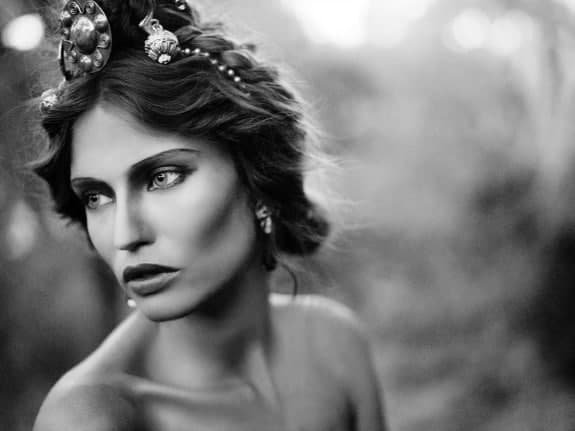 On display will be Anselm Feuerbach's (1829-80) famous paintings, juxtaposed with previously unseen photographs by Hamburg-born fashion designer legend Karl Lagerfeld. In more than forty of Feuerbach's paintings and some sixty black and white photographs by Karl Lagerfeld, the two artists explore and interpret the ideal of timeless beauty of the ancient worlds and the celebration of beauty today, which stylizes and elevates models to fashion icons. Lagerfeld's mostly large-scale photographs were specifically created for this exhibition and are printed on silver and gold-colored fabric.
The exhibit will run through June 15, 2014.
Coco Chanel
"The Chanel Legend" will celebrate the person of Coco Chanel and the legendary brand she created more than a century ago. The Chanel brand  still commands worldwide attention and is admired for its timeless and elegant qualities. Today the legacy of the famous Chanel name is being carried on by Karl Lagerfeld and his impeccable fashion touch.
Among the more than 150 exhibits are some 75 original garments and jewelry creations, as well as photographs, fashion magazines and adaptions of legendary Chanel classics.
The exhibit will run through May 18, 2014.
Photo credit:  Moderne Mythologie, 2013; © 2013 Karl Lagerfeld

Mary Jo Manzanares is a founder and the editor-in-chief of The Traveler's Way, an online travel magazine proving informational and inspirational travel recommendations for curious Baby Boomer travelers. She has been a speaker at various industry events and has a personal travel blog at Traveling with MJ. When she's not traveling, Mary Jo likes lingering over a cup of coffee, wandering in a museum, sipping wine at a cafe, and sharing it all with friends and readers. Mary Jo's top travel destinations are Italy, Portugal, and the Caribbean.