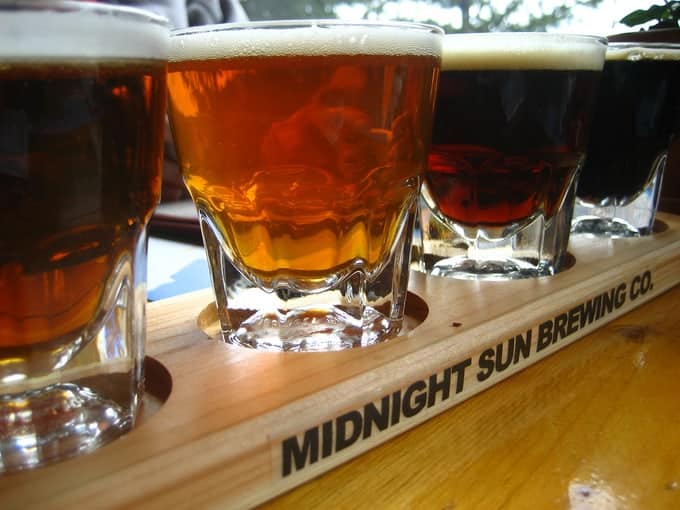 When you think about craft distilleries and breweries, you may not think of our northermost state, but visitors to Alaska can enjoy an attractive array of offerings from Alaska's instate distilleries.
This emergence is due to a craft distillery bill passed last year, giving distilleries the opportunity  to provide onsite tastings and over the counter product sales. These tasting rooms allow for distillers to interact with consumers directly and for visitors to taste the product straight from the source. The tasting room is also a place for consumers to enjoy custom cocktails made with the distillery's products and often including Alaska-specific ingredients. After all, it's nice to try before we buy.
Alaska craft distilleries:
The first brewery in Alaska was Alaska Brewing Co. (1986), but since then the state's craft brewery scene has flourished. Today, there are nearly 30 breweries statewide, and it represents the fastest growing segment of alcoholic beverages in the United States.
Alaska's many local flavors influence beers in different regions, some even including true-to-Alaska flavors such as glacier water and fireweed. Alaska is also home to the northernmost brewery in the U.S. The tourism industry and various tour operators throughout Alaska have embraced this industry by catering to the craft brew consumer with customized tours to breweries and brewing festivals for locals and visitors alike.
[tweetthis]Enjoy craft distilleries and breweries in Alaska. @alaskatravlnews[/tweetthis]
The breweries that are currently operating in Alaska include:
Southeast Alaska:
Interior Alaska:
South Central Alaska:
Southwest Alaska:
Kodiak Island Brewing Company – Kodiak
Photo credit: adactio
Anthony has found travel provides a healthy balance to his day job as a criminal defense attorney. Living on the periphery of blogging for years, he's now decided to flex his creative muscles with a little writing and photography of his own. Anthony's favorite travel destinations are the Caribbean, Italy, and Ireland.