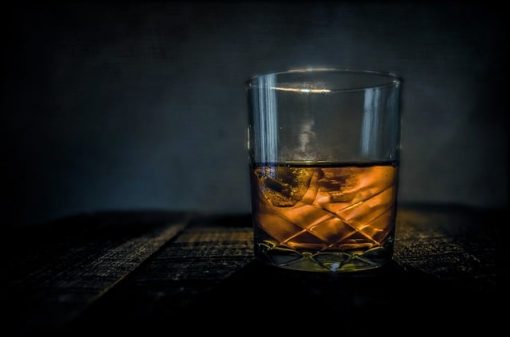 What do you get when you combine beer, craft bourbon and whiskey, and wine? You get the Masters & Makers Trail in Franklin, Tennessee. The 70-mile trail traverses the scenic landscape throughout Williamson County, Tennessee, connecting craft distilleries, local breweries, and an award-winning vineyard to highlight an exceptional tasting experience found just south of Nashville. When you're looking for things to do Tennessee, this needs to be on your list.
The Masters & Makers Trail is comprised of Arrington Vineyards, Mantra Artisan Ales, Mill Creek Brewing Company, H Clark Distillery, and Leiper's Fork Distillery. It's a chance to immerse yourself in the local culture while savoring the distinct, locally made flavors at each of the stops. You'll find a thriving wine, beer, and spirits scene that you won't find anywhere else thanks to the diverse array of partners you find along the Masters & Makers Trail.
With numerous side stop options along the way, the Masters & Makers Trail has positioned itself as an ideal weekend getaway destination. While most trails you find around the country focus specifically one one product when visitors on this trail get to experience the wide variety of spirits and beers that are crafted in the area. As a bonus, you'll get the beauty of a drive through the Williamson County countryside.
Here are some details about stops on the Masters  Makers Trail:
Arrington Vineyards
Arrington Vineyards provides a wine country experience complete with award-winning wines, wine tastings in the rusting tasting lodge and "Music in the Vines" – free live music on the weekends – all set among the picturesque rolling countryside of Williamson County. Owned by country music artist Kix Brooks, winemaker Kip Summers, and entrepreneur John Russell, AV has indeed become Nashville's wine country.
Arrington Vineyards offers tastings and tours every day. Tours are offered Monday – Thursday on a walk-in basis. Fridays, Saturdays, and Sundays, visitors can enjoy the Premier Experience at Arrington Vineyards which includes a tour, plus wine and food tastings. The Premier Experience is two hours long and $50 per person. The Premiere Experience is offered Fridays and Saturdays at noon, 3 p.m., and 6 p.m., and on Sundays at noon and 3 p.m.
Mantra Artisan Ales
Located just minutes from Main Street in Downtown Franklin, Mantra Artisan Ales offers carefully crafted beers featuring seasonal ingredients. Stop by to enjoy any of the homegrown brews offered.
Tours of Mantra are available every Saturday on the hour at 3 – 6 p.m. Tours are $10 and include a souvenir glass filled with your choice of beer to enjoy while you tour the facility.
Mill Creek Brewing Company
Mill Creek takes pride in brewing craft beer that doesn't mess with the standard. What they do is pure and simple – beer at it's finest. Stripped of pomp and privilege, bare-boned, but bold. It's the beer that you stock in your refrigerator – good for the backyard barbecue and the dinner party with your boss. It's the beer you can drink all day and never get tired of. No rules, guidelines, or dress code necessary.
Tours Available Saturday from 12-5 p.m. Tours are $10 and include a tasting flight.
H Clark Distillery
H Clark Distillery is creating hand-crafted spirits one small batch at a time.  With a passion for quality and craft integrity, H Clark takes the finest grains and ingredients and transforms them into the ultimate spirit experience. 100 percent of the spirits are made in the old town Granary located in the picturesque town of Thompson's Station. In August of 2014, H Clark Distillery became the first legal distillery in Williamson County in over 100 years, and they craft their spirits in the same building local farmers used to house grains before loading them on the railroad for sale generations ago. Focusing on quality over quantity, here creations here include Tennessee Bourbon, Black & Tan Whiskey, Tennessee Dry Gin, and New Whiskey.
Complimentary tours are available daily at H Clark Distillery, and tasting flights are $10.
Leiper's Fork Distillery
Leiper's Fork Distillery is honored to bring back a lost art and history to Williamson County, a county that has always put its history and heritage at the forefront. Because of this, Leiper's Fork Distillery pledges to their distilling forefathers and patrons to pour their heart and soul into every drop of whiskey they make. The Distillery has assembled a team of individuals who share a passion for the history and heritage of Tennessee whiskey. Typical of many small batch distilleries, Leiper's Fork Distillery is family-owned and operated.
Tours are available daily at Leiper's Fork Distillery and include a sampling of whiskey in their tasting room.
Don't drink and drive – just click through for reviews and to book somewhere to stay:  Franklin here, Nashville here.
Love it? Pin it to your favorite Pinterest board.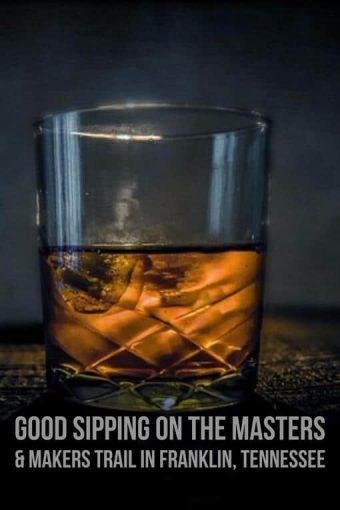 Disclosure:  This post contains affiliate links. If you click through for more information or make a purchase, it may result in a small commission coming our way at no additional expense to you. Doing so helps support this site and we thank you.
Anthony has found travel provides a healthy balance to his day job as a criminal defense attorney. Living on the periphery of blogging for years, he's now decided to flex his creative muscles with a little writing and photography of his own. Anthony's favorite travel destinations are the Caribbean, Italy, and Ireland.