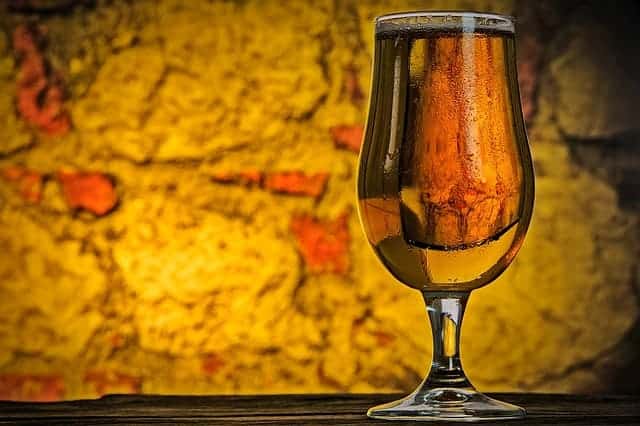 Since the first brewery opened there in 1870, Anaheim's craft beer community has evolved into a rich mix of quality microbreweries and beer festivals. So, whether you're in Anaheim for Disneyland, family fun, you can find a brewery well suited to your mood and palate.
While not a list of all the breweries in Orange Country, California, you can't go wrong with a stop at one of these:
First opening its doors in 1870, Anaheim Brewery is a local institution with a famous past life. By Prohibition-time, the brewery was forced to close its doors, much to the dismay of Anaheim locals. Fast forward to 2011, when brewers Greg and Barbara Gerovac (no relation to the previous owners) reopened Anaheim Brewery with four flagship brews as well as a few seasonal drafts throughout the year. Don't miss one of their signature events including Founder's Day, Sausage Fest, Oktoberfest, weekly Taco Tuesdays, and Trivia nights. Kick back with a pint in their beer garden by day and listen to the Disneyland fireworks at night. Before you head to the brewery, stop by the Anaheim Packing House and enjoy their their down-home southern comfort fare, artisan grilled cheeses, and handcrafted desserts.
Try:  Anaheim 1888.  Copper-colored, full-flavored and well-hopped, this popular beer is based on a style brewed at the original Anaheim Brewery.
Address:  Anaheim Packing District, 336 South Anaheim Blvd., Anaheim
New to the burgeoning OC craft brew scene, Asylum's beers are centered around all things that "drive you crazy." With a soft opening already in the books, Asylum brewery and its industrial taproom will open later this month. Their menu boasts a variety of beers including the "Too Much Juice" and "Motorcycle Hops" to play off the very popular IPA trend in the beer community. For those without a taste for the hoppiness, try one of their stout brown ales or honey blondes.
Try:  Too soon to make a recommendation, but if you have one, we'd like to know.
Address:  2970 E. La Palma Avenue, Suite D, Anaheim
The brewery's commitment to excellence and willingness to break  rules makes Bottle Logic a tasting experience that has beer lovers craving more.  Keep an eye out for their experimental concoctions incorporating unique ingredients like hibiscus, pineapple, grapefruit zest and more. Before planning your visit, check out their food truck schedule to pair the perfect brew to the perfect meal. Not sure how to pair food and beer? They provide suggestions on their website.
Try:  Lagerithm, a back-to-back Gold Medal winning Dark Lager. It pours crimson-brown with notes of roasted nuts, toast and a hint of caramel.
Address:  1072 North Armando Street, Anaheim
Backstreet Brewery is a great place to hang out with friends, especially before heading to an Angel's game. A short walk to the stadium — fans can either grab a pre-game beer or stay and enjoy lawn games in the California sunshine. The brewery has a growler-delivery service.  If you're nearby, check out this link for some tasty brews!
Try:  Nut Brown Ale. This malty beer uses its hop flavor to complement and enhances its chocolate and caramel characters.
Address:  1884 S. Santa Cruz St., Anaheim
One of the wildest breweries in Anaheim, Bruery Terreux specializes in sour and farmhouse-style ales. Beer isn't brewed here, it's stored, blended and aged yielding to yield unusual unique combinations. Even if you've tried other sour beers, these sours will wow your taste buds.
Try:  Any of the Frucht series. The base of these beers is stored in humongous barrels called foeders.
Address:  1174 N. Grove St., Anaheim
Big plans await this OC brewery. For now, you can kick back and enjoy a fine selection of brews on their patio or tasting room. The brewery famous for its hoppy beers is just a stone's throw from Angel Stadium making it another perfect spot to grab a drink before game time. Make plans for a return visit as Golden Road expands and adds restaurants, patio area, and the capabilbity to churn out 50,000 barrels of beer annually.
Try: Wolf Pup IPA. Highly drinkable with a wildly aromatic tropical and citrus character, it's the perfect companion to keep on sippin' for those long, sunny days.
Address:  2210 E. Orangewood Avenue, Anaheim
Hoparazzi Brewing Co.
Hoparazzi Brewing Company is a start-up craft production brewery dedicated to producing high-quality, unique craft beer. Greeted by an "L" shaped bar, this brewery is making a name for themselves with zesty sours, with a creative combination of explosive flavors in your tasting glasses. Their website is still under construction, but you can click through to their Facebook page.
Try:  The sours, fruit forward and delicious.

Address:  2910 E. La Palma Avenue, Suite D, Anaheim
The renowned San Diego brewery just opened a new outpost in the perfect Anaheim location – overlooking Angel Stadium. Boasting a wide selection of award-winning beer, as well as great plates of burgers, sandwiches, and tacos, this expansive restaurant and brewery is a great spot for business lunches, pregame meals or just grabbing a cold one.
Try:  Red Trolly Ale. This Irish Red Ale has hints of raisins and toffee with a deep copper color.
Address:  2390 E. Orangewood Avenue, #100
Legends Brewery
Owner Jay Talley has recently opened Legends Beverage, Inc. first tasting room here in Anaheim boasting a menu of well-known beers like gold-medal winning 'American Lager' and 'Double Karma IPA.' Their comfortable craftsman-style tasting room is the perfect place to pull up a high-backed chair and chat with friends. Fun fact: Legends Brewery now holds the honor of being the closest brewery to the Disneyland Resort. No website, you can find their Instagram page here.
Try:  Bourbon Barrel Brown, a nice malty dark dream. This English brown ale has aromas of butter pecan ice cream and toasted coconut.
Address:  1301 S Lewis Street, Anaheim
Quietly nestled in an industrial neighborhood across from Angel Stadium of Anaheim, Noble Ale Works is the ideal haunt for 30-something beer lovers and sports enthusiasts. You won't find fancy frills at Noble, just bold beers served with a close-up view of their brewing kitchen. Though Noble Ale's fun and funky menu (featuring beers like 24K juice, Swoll Patrol, and Naughty Sauce) is food-free, food trucks frequent the brewery. Noble Ale Works recently won "Best Small Brewery" at the World Beer Cup, adding to previous gold award wins for "That's It" American-style IPA.
Try:  Naughty Sauce on Nitro. This creamy milk stout is made with high-quality coffee beans from Portola Coffee Lab and has notes of pecan pie, cinnamon, and cookie dough.
Address:  1621 S Sinclair Street, Anaheim
A one-stop shop, Phantom Ale offers beer, wine, and ciders in a macabre-meets-English-pub atmosphere. Pull up a stool to the barrel-based bar or gather around a table to eat, drink and be merry. Phantom Ale sells only their own brews on a rotating menu. The food at Phantom Ale is far from typical pub grub. The ever-changing menu is made up of fare options boasting complex and bold flavors like those found in the Oink and Moos sliders. Many of the made-fresh items change frequently. Phantom Ale also sells home-brewing supplies on-site.
Try:  All Mosaic DIPA
Address:  1211 N. Las Brisas Street, Anaheim
UNSUNG, a brewery blending Midwest heritage with West Coast progression, curates a menu of drafts layered with uncanny flavors that are best paired with a plate of food. The specific styles in the lineup are a blending of Midwest heritage with West Coast progression.
Try:  Go with the fruit. Anthia, a fruity, aromatic IPA with captivating mango, pineapple, and banana notes, or Sylvan, with its flavors of clementine and Meyer lemon.
Address:  Anaheim Packing District, 500 S. Anaheim Blvd., Anaheim
If you're looking for a hotel in the Anaheim area, click here for some recommendations.
For Pinterest: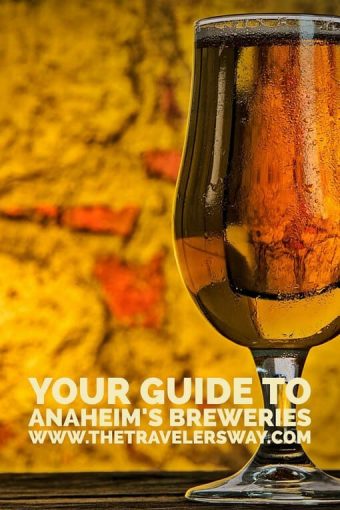 Disclosure:  This post contains affiliate links. If you click through for more information or make a purchase, it may result in a small commission coming our way at no additional expense to you. Doing so helps support this site and we thank you.
Anthony has found travel provides a healthy balance to his day job as a criminal defense attorney. Living on the periphery of blogging for years, he's now decided to flex his creative muscles with a little writing and photography of his own. Anthony's favorite travel destinations are the Caribbean, Italy, and Ireland.