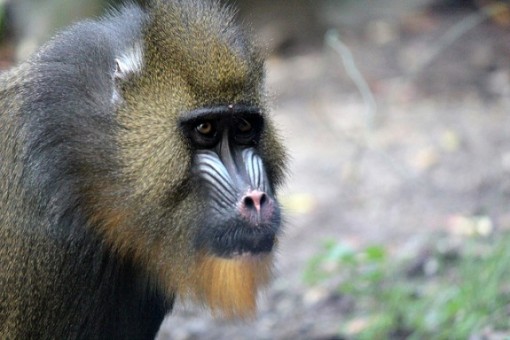 Lions, tigers, bears and many other creatures reside at New York's Bronx Zoo, the largest urban zoo in the United States. In fact, thousands of birds, mammals, reptiles and primates can be found throughout the facility's 265 acres of park lands and natural habitats.
Bronx Zoo visitors have plenty choices of what to see, both indoor and outdoor exhibits offer a chance to get up close and personal with the residents.
Outdoor
Astor Court and Sea Lion Pool – Located at the heart of the park, you can watch daily sea lion feedings, stroll through peacock garden, and observe Bactrian camels outside the Zoo Center.
African Plains – Lions, storks, zebras and herds of gazelles can be found in this area, along with African wild dogs and giraffes.
Baboon Reserve – Along the grassy slopes of the Zoo's Baboon Reserve, geladas, a close relative of baboons, graze and play alongside Nubian ibexes, rock hyraxes and African waterfowl.
Big Bears – Brown bears patrol a high ridge of natural rocks in this section while polar bears prefer frosty wintertime swims in nearby water areas.
Congo Gorilla Forest – More than 20 western lowland gorillas live here.
Himalayan Highlands – While touring the Himalayan Highlands, watch out for snow leopards, red pandas and white-naped cranes.
Indoor
Butterfly Garden – Open from April through October, this greenhouse-protected conservatory allows for the up-close examination of monarchs, julias and other butterflies as well as a variety of plants such as lilac, echinacea and other native New York flowering shrubs and wildflowers.
Monkey House – Cottontop tamarins, white-faced sakis and silvery marmosets are plentiful in this facility.
Mouse House – Kangaroo rats, flying squirrels, Damaraland mole rats, gerbils, chinchillas, beavers and porcupines all co-exist here.
World of Birds – Sing along with blue-bellied rollers or watch white-throated bee-eaters hunt live crickets while learning about the great blue turaco or the Cuban Amazon parrot inside this bird-lover's paradise.
Location:  The Bronx Zoo is located at 2300 Southern Blvd.  To get there via public transportation, take #2 or #5 train to East Tremont Ave/West Farms Square. At street level, walk straight ahead (follow train uptown) on Boston Road two and a half blocks to the Zoo's Asia gate entrance (Gate A).
Hours:  10 a.m. to 4:30 p.m. daily but animal exhibits typically close at 4 p.m. Check for special holiday hours and other events.
Admission:  $16 adults, $12 children ages 3-12, $14 seniors (65+), children under 3 admitted free.
Parking:  The Bronx Zoo has two main parking lots, one at Southern Blvd. and the other off Bronx River Parkway. During the summer months, Zoo parking lots can fill up quickly. Alternative parking can be found nearby at Fordham University.
NOTE:  Some exhibits and zoo rides are only open weather permitting.
Photo credits:  Shinya Suzuki (top); Nick Harris (bottom); both via flickr
Indianapolis-based Greg Seiter is a 22-year freelance veteran who specializes in family travel. While embracing a background in athletics, the travel enthusiast has written for the Associated Press and various NCAA Championships publications in addition to AAA and Resort Condominiums International. Greg's top three travel destinations are Orlando, Fla., Pigeon Forge, Tenn. and Myrtle Beach, S.C.