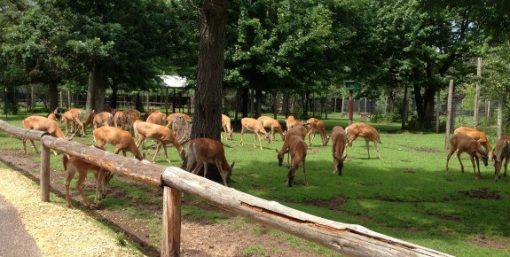 A small animal park in Harpursville, New York excitedly invited the world to observe the birth of a baby giraffe, an experience very few have witnessed. This has allowed those watching to fall in love not only with the giraffe couple and their antics but with the Animal Adventure Park.  If you don't live within the New York State area, fear not, there are many animal parks that not only treat their animals with the same love and support shown to April the Giraffe but offer memorable interactive animal experiences. Perhaps not as famous as say, the Smithsonian National Zoo, still these smaller facilities draw attention to education and conservation efforts and take great pride in their facilities.
The following is a list of some of the smaller zoos and animal parks worth a visit.
Maine Wildlife Park is a facility under the care of the State of Maine's Fish and Wildlife Division. Located just north of Portland, the animals at this facility can all be found within the state and reside at the park as they are unable to live in the wild, either through injury or circumstance. If you have come to Maine in hopes of seeing a moose, you are guaranteed to find at least one here.
The Wisconsin Deer Park in the Wisconsin Dells offers an experience that will literally have a variety of deer eating out of your hands. The Park is one of the original Dells family attractions and consists of 40 acres of free roaming deer and other animals in a petting zoo setting. Guests can purchase specially formulized food to hand feed the deer in various life stages from young fawns to mature adults. A similar interactive experience can be found at the nearby Timbavati Wildlife Park. Providing numerous encounter areas, Timbavati showcases over 400 animals from 70 species, from exotic birds to big cats.
After surviving three hurricanes, the Alabama Gulf Coast Zoo is perhaps better known as "The Little Zoo That Could" from its starring role in an Animal Planet documentary. Close to the beaches of Gulf Shores, Alabama, this zoo offers a variety of affordable animal encounters. Zookeepers will educate while guests share an up close experience from holding a baby Red Kangaroo to entering the playhouse of the Red Ruffled Lemurs. A new Sloth Sanctuary Encounter will offer a double delight to every sloth fan as guests spend time with not one, but two of the rainforest residents.
Not far from Gulf Shores is Summerdale, Alabama home to Alligator Alley an alligator farm and rescue facility for alligators that have found themselves in unnatural situations or surroundings. Alligators are brought to the Alley where they can live in a more natural setting among the other 350 gators from hatchling to adult. Guests can walk along an elevated platform and nature walk to observe not only the gators but bullfrogs, owls, osprey and turtles that reside here. Scheduled feedings take place three times daily and visitors may even hold baby alligators while learning all about them.
Perhaps one of the oldest alligator encounter parks is Gatorland found in Orlando/Kissimmee Florida. Started in 1949 as a roadside attraction, Gatorland has grown into a cross between a theme park and wildlife preserve. Home to thousands of alligators and crocodiles, the park offers a boardwalk with observation tower, and educational programs mixed in with zip-lining over the breeding marsh, Gator Jump-a-Roo and night tour.
Loggerhead Marinelife Center is a non-profit education facility that promotes the conservation of Florida's coastal ecosystem. Exhibits of the area's aquatic creatures and a rehabilitation hospital for injured loggerhead and other sea turtles is the main draw to this facility. However, it's location directly on the Atlantic Ocean in Juno Beach, Florida isn't a bad incentive to visit either.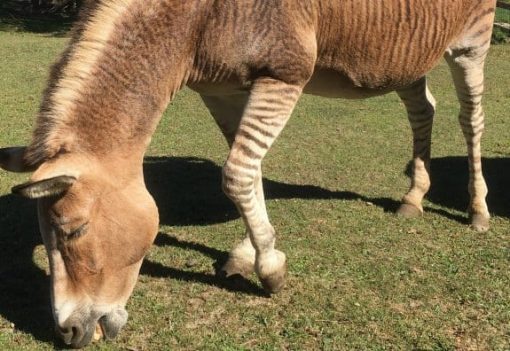 Another Florida gem is Homosassa Springs Wildlife Park. Technically named the Ellie Schiller Homosassa Springs Wildlife State Park, the park is under the guidance of the Florida State Park System. Guests may participate in scheduled ranger-led interactive events and see many animals native to Florida including alligators, black bear, bobcats, river otters and my favorite, manatees. To see manatees in their natural habitat, go swimming with them.
I have found that these smaller parks often provide better viewing of the animals. Another bonus is that these more petite zoos attract lighter crowds making for a more relaxing visit. The most memorable experiences and best education come through hands-on encounters. And face it, when was the last time you saw a zonkey?
Photo credits: J. Ingersoll
For future adventures, pin this to your favorite travel board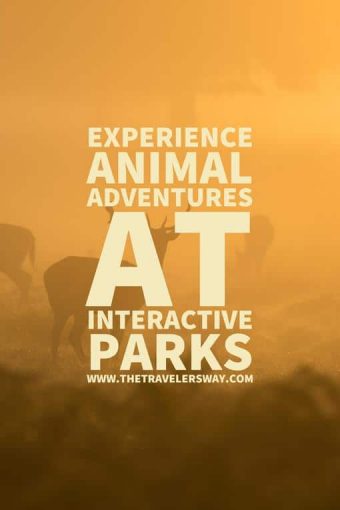 Disclosure: This post contains affiliate links. Clicking through for more information or to make a purchase may result in a small commission coming our way. Thank you for supporting this site and our authors.
Having been transplanted numerous times, I have learned to explore the sites around our new found hometown, uncovering hidden gems and attractions. When vacation time rolls around, I enjoy traveling with my family and the occasional weekend escape with my husband, coming home to share our travel experiences with others. You can follow me on Twitter @JAIngersoll. My top three destinations are Walt Disney World Resort, the Midwest and any beach I can walk along.