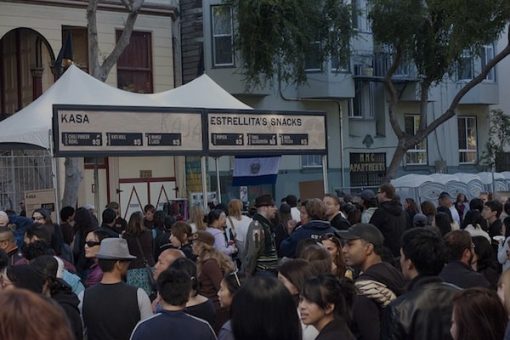 The kitchen was tiny. It was hot. There were black streaks down the walls. And it was the best Kumamoto ramen I have ever had put in front of me. Asia is one of those places in the world where you can still buy food that's apparently not fit for eating by modern Western health and safety standards. And one thing's for sure, it tastes mighty fine.
Now don't get me wrong. I know that we need health and safety rules to prevent the less scrupulous among us from serving food that's ultimately going to make people sick. But please, do we have to sanitize the kitchen so much that it looks more like a lab than a place for cooking food?
The heart and soul of street food
At its heart and soul, street food culture is everything that's great about hands on cooking outside the four walls of a conventional kitchen. The chefs don't have all the modern paraphernalia that clutters up most restaurant work surfaces. Nor do they have the extensive fancy menus that leave many of us scratching our heads and covertly eyeing the neighboring table to try and get an idea of what to order.
Nope. What they do have is some excellent traditional fare that can be prepared and cooked just about anywhere you want them to pitch up. Then there's their love for both the food they're cooking, as well as the satisfied look on your face when you eat it. It's a culture in its own right. And as with all cultures it has its own rhythm and its own rules. You can see it for yourself at the San Francisco Street Food Festival.
How the San Francisco street food festival started
Started three years ago by the non-profit organization, La Cocina, the San Francisco Street Food Festival is a celebration that goes beyond the food alone. La Cocina is an incubator kitchen for low-income and immigrant entrepreneurs who have the drive to set up their own food businesses. It's an innovative way to keep street food alive and kicking in San Fran.
It all happens in the Mission district of the city. Why here? Well, the organization takes its inspiration from the many women who have toiled over the years to establish their own home businesses in the same district. It's all about getting over hurdles, and the business of street food is no exception.
Barriers and hurdles
The biggest barrier is those health and safety rules I mentioned earlier. Not only is it tough for those setting up their street food businesses, it's also tough on the festival itself.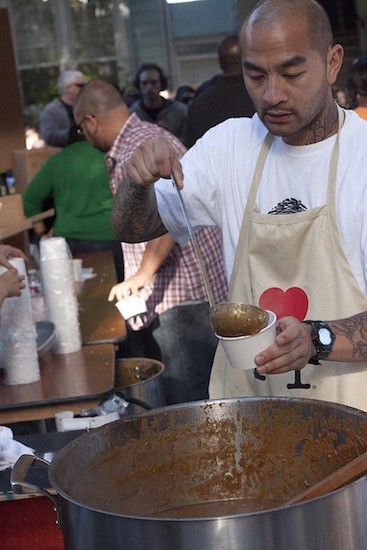 As the organizers openly acknowledge, they'd love to have the festival as an open street affair. But, due to health and safety regulations, they have no choice but to erect the obligatory white tents that will mark the different stalls on the street. It doesn't dampen the atmosphere of the festival, but it does take a little bit of the street out of the street!
What kind of food will you find at the festival?
With an expected attendance of 50,000 or more, there are 60 vendors who'll be selling their dishes at the 2011 festival. What about the food itself? It's global. Examples include Japanese, Chinese, and Vietnamese, as well as plenty of home grown options. After all, every region of the world has its own version of street food goodness, and this is a chance to bring it all together in one place.
So who are the vendors at the San Francisco festival?
All the vendors are from the San Francisco area, and all will specialize in one particular type of cuisine. But this is where the fun really starts. Of those 60, half are from the La Cocina incubator program, and half are established vendors operating in various parts of the city. This is the part of the festival where the gloves come off. In the words of the organizers themselves, those who are invited to participate, are asked to:
"…come to the streets for one day and play by our rules. No fancy restaurant kitchens, no high price tags… not even any electricity."
The aim? You won't be able to see a difference in quality between the established vendors, and those just getting off the ground.
When and where to join in the celebration
If you're a street foodie and want to celebrate eating some good honest grub that's been prepared in a non-lab type kitchen, you need to be in the Mission district of San Francisco on Saturday, August 20, 2011, between 11 am and 7 pm. The festival is on Folsom Street from 22nd to 26th and at the Parque de los Ninos Unidos. The nearest BART station is 24th Street.
Entrance to the festival is free, but you'll need cash if you want to buy some of the food. If you want to plan ahead, you can purchase pre-paid food passports which can be shared between friends, family, or anyone else you fancy on the day.
Photo credit: besighyawn via flickr
Honor has lived in Japan for 10 years and traveled extensively in Asia, South America and Europe, as well as some areas in the USA. Her favorite reasons for travel are to get a peek inside a culture through visits to local events and festivals, and learning more about the history and people of a place. Then there's always food. Of course! And the journey itself is just as important a part of her adventures. Honor's top three travel destinations are Japan, Uruguay, and Jordan.