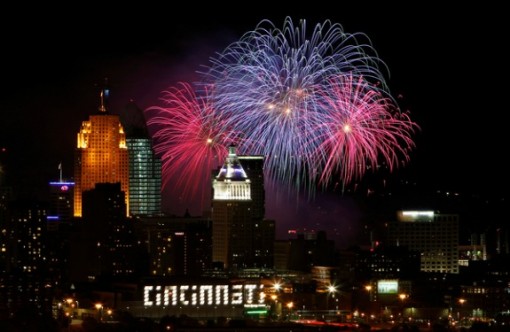 Even after the season's final pitch has been thrown and the Great American Ballpark's last hot dog and bag of peanuts have been sold, there's much to do, see, and experience during a weekend getaway to Cincinnati.
A Major League Baseball-crazed southwestern Ohio city that's inviting, no matter the time of year, Cincinnati is also a culturally rich city. A thriving boat-building town in the 1800s, it is home today of an impressive arts community that centers around venues like the Cincinnati Art Museum and the downtown area's Taft Museum of Art.
Many visitors frequent the region's other museums, too, including one dedicated to the nation's first professional baseball club, the hometown Cincinnati Reds.
A must see for many guests is the Cincinnati Museum Center, a unique complex housed in Union Terminal, a historic Art Deco train station and National Historic Landmark. Hosting more than 1.4 million visitors per year and boasting an estimated 1.8 million artifacts, art works and archives, the Museum Center is home to the Cincinnati History Museum, the Museum of Natural History & Science and a children's museum which is consistently ranked among the top 10 for children in the U.S.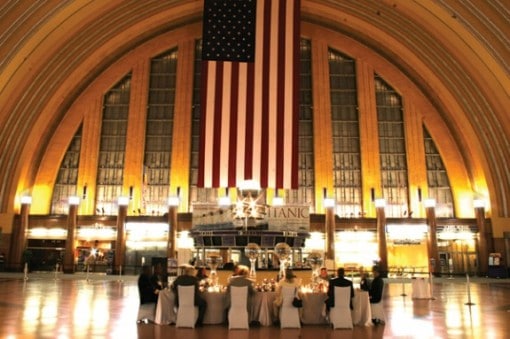 Guests visiting the Cincinnati History Museum will catch a glimpse of what the city was like as early as the 19th century by studying an impressive miniature working model of the area that depicts a timeframe from 1900 through the 1940s. It's also possible to experience early city life by navigating a recreated life-size city block area that features historically-accurate structures and props, complete with fact-sharing actors who are more than happy to answer questions.
The Museum of Natural History & Science offers, among other things, a fun-to-explore replica of an actual limestone cave and an Ice Age exhibit that transports guests back to the Ohio Valley 19,000 years ago. In the facility's children's museum, visitors can crawl, climb, and explore through the Kids' Town play area and the hands-on adventure-based section called The Woods.
Just across the Ohio River in Newport, Kentucky — a short car ride from downtown Cincinnati or a 30-minute walk from the river's south bank via a popular pedestrian bridge known as the Purple People Bridge – is a multi-level urban retail entertainment center known as Newport on the Levee. Thanks to a variety of shopping, dining, and fun-time options, Newport on the Levee attracts nearly 3.5 million people each year, undoubtedly because of its varied indoor/outdoor options.
For example, Claire's specializes in moderately-priced, trendy apparel and accessories while Tala's Distant Treasures sells a variety of handcrafted shawls, handbags, jewelry, natural Dead Sea products, furniture candles and much more.
Visitors can warm up with a cup of joe at Saxbys Coffee (The white chocolate mocha is outstanding!), enjoy a burger at Five Guys or have a memorable fine dining experience at Brio Tuscan Grille—located street level on the valet circle.
There's also a 20-screen AMC Theater, the award-winning Newport Aquarium, Star Lanes on the Levee boutique bowling lounge, GameWorks and the Funny Bone Comedy Club.
Newport Aquarium is a must-see! My favorite area is the Surrounded by Sharks exhibit, which features 385,000 gallons of salt water and 85 feet of clear acrylic tunnels through which active sharks can be viewed from many positions.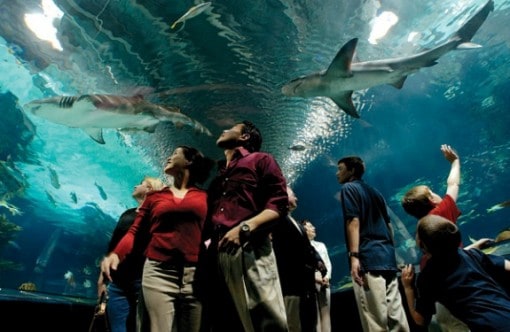 Within minutes of downtown Cincinnati is an area known as "Uptown," home to the Cincinnati Zoo and Botanical Garden, opened in 1875 and recognized as the second oldest zoo in the country, you'll find more than 500 animals and 3,000 plant species on display. From cougars, bull elephants, gorillas and reptiles to insects, sea lions, giraffes, penguins and manatees, there's something for everyone to enjoy.
Hours are 9 am to 5 pm daily during fall, winter and spring  and 9 am-6 pm during the summer. No matter the weather, guests are able to enjoy both indoor and outdoor exhibits at the zoo which, for the most part, allow for up-close viewing. During my most recent visit, I spent nearly 45 minutes in the Primate area alone!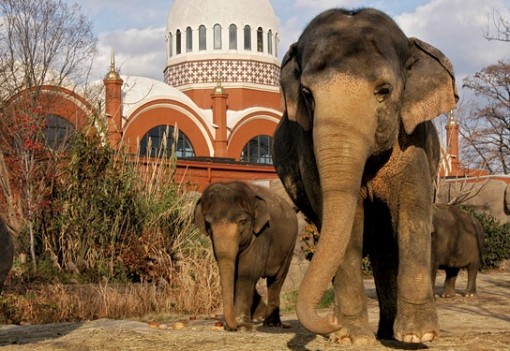 Even Cincinnati's widely popular Fountain Square area is hopping with activity during the winter months.
Recognized as a community gathering place and the center of Cincinnati's civic, social and commercial life, Fountain Square, located downtown at the intersection of Fifth and Vine Streets, attracts more than two million people annually to its special events, free contests, tailgates and lunchtime contests. From fall through late winter, the primary draw to the area is an ice-skating rink.
Even if you haven't been to Cincinnati, you might recognize locations from around the city from some of the movies filmed or set there. If you've seen Rain Man, In Too Deep, or Milk Money, you've had a glimpse at Cincinnati.
Located within a one-hour flight and three-hour drive of 60 percent of the U.S. population, Cincinnati is surprisingly easy to navigate and boasts approximately 3,000 hotel rooms, 200 shops and 75 restaurants within a five-square-block of the downtown area.
What do you want to see in Cincinnati?
Photo credits: Courtesy of Cincinnati USA Regional Tourism Network
Indianapolis-based Greg Seiter is a 22-year freelance veteran who specializes in family travel. While embracing a background in athletics, the travel enthusiast has written for the Associated Press and various NCAA Championships publications in addition to AAA and Resort Condominiums International. Greg's top three travel destinations are Orlando, Fla., Pigeon Forge, Tenn. and Myrtle Beach, S.C.