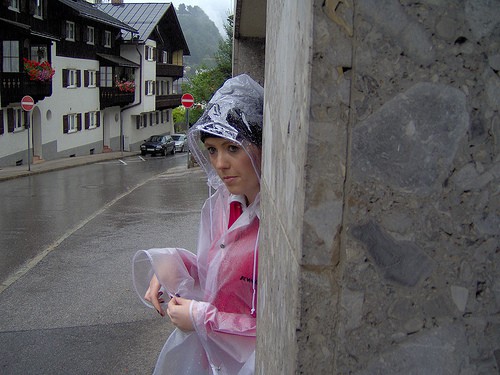 Every one of us has a list of items we must take with us then we travel. Today I have a short list of seven essential and necessary items that you should keep in their travel bag no matter where you are going or for how long. Every item on the list is included and can help you out in various stressful situations.
Free up some space if your bag for the following:
 1. Universal adapter plug
One of the most necessary items during your trips definitely is a good universal adapter plug. This will ensure your phone, camera, and other devices will always be charged and ready to go. To be fair, there are many different types of outlets, and in some cases, the universal adapter can be the best thing ever. So, pack at least one or two plugs like that (some of them even have USB port too) and you will always be full of power!
2. Insulated water proof bags
Water proof bags should also be in your luggage. And in some cases, your luggage should be in a waterproof bag! When you're backpacking or hiking, rain might come up without any notice, and your belongings (including camera, laptop, and smartphone) will soon be soaking wet. Prepare for this by taking along a few water proof bags. Store your most valuable items in the bags and don't worry about falling rain.
3. Rain poncho
After saving your belongings from rain, you should protect yourself as well. The best way to do that without taking tons of space in your bag is with a rain poncho. Usually these colorful ponchos are made of plastic, so they are easy to fold up and keep in your bag without taking much of your space, and if they get torn, they're inexpensive enough to toss away.
4. Thermal underwear
Thermal underwear will need to be in your bag, if you're not wearing it,when you travel to cold climate zones. Thermal underwear is designed for rain or snow, and will keep your body temperature just regulated so you're not too hot or too cold. For additional protection, invest in a few pairs of thermal socks to keep your feet coddled and protected as well. Thermals come in various weights, features, and price points, so shop around for the right combination for your needs.
5. Sarong or travel towel
If you have to have your own towel with you when you travel, consider traveling with a sarong. Designed to dry super fast, so you won't need to carry it wet, you can also use it as a wrap or cover up for casual occasions.
6. Swiss knife 
You can be the MacGyver of travel with your Swiss knife. A nicely made knife like that should have a fork, knife, spoon, scissors and other tools that can come in handy on the road. Remember that this gem needs to go in your checked luggage if your flying. If you do a lot of car trips, consider keeping it in your car at all times.
Photo credit: rileyroxx
The Travelers Way occasionally accepts guest posts from fellow travel bloggers, friends within the travel industry, and as advertorial content.